The Sugar Club Celebrates 30 Years
To celebrate three decades of The Sugar Club, chef Peter Gordon will host a special dinner
SPONSORED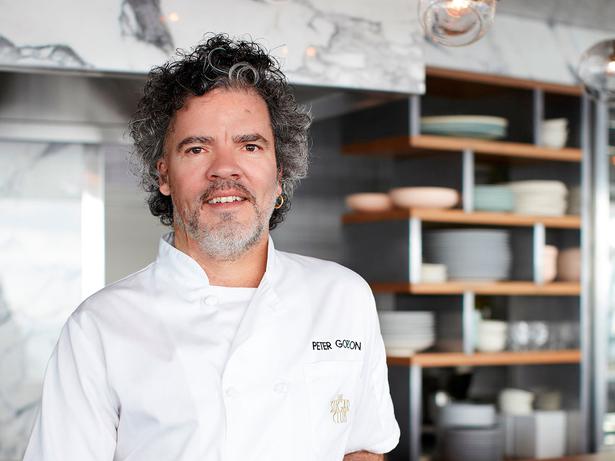 Sunday Oct. 9, 2016
Chef Peter Gordon is celebrating three decades of The Sugar Club, which he started in Wellington, as part of this year's Taste of Auckland festival in November. Gordon will host a special dinner at the Taste Hospitality Marquee on Friday, November 19, ably assisted by chefs who've passed through the ranks of the restaurant's New Zealand and UK incarnations: Che Barrington, Pip Wylie and Neil Brazier.
If you cast your mind back to when you opened The Sugar Club in Wellington in 1986, how would you describe that time in your life?
Very, very exciting. I'd just arrived after travelling through Asia for 12 months, had had a brief moment in Europe — London, Paris and Amsterdam — and I was offered a kitchen in a soon-to-open restaurant and told to do whatever I wanted. It was a rare opportunity.
How was the concept of fusion cuisine received in New Zealand back then? It must have been a little unfamiliar to Kiwi palates?
No one was doing it and so it was very unusual. We probably didn't even know what was going on — neither myself nor the customers. I didn't set out to "do fusion" — I was simply cooking food based on my recent travels, combined with my previous cooking.
What was it that convinced you the concept would work in London too?
I was simply cooking the foods and dishes I enjoyed cooking. It has never been a concept that I was trying to push, it was just what I wanted to do.
Who are the most memorable and exciting people to have dined at The Sugar Club — and do you have any funny stories?
It seems that everyone passed through from media and fashion [personalities], as well as foodies and politicians. Donatella Versace once came in with her daughter Allegra, mother, I think, and Gianni's partner — it was not long after he'd been shot dead. I sent our Italian waiter Giuseppe to look after them. To cut a long story short, Donatella ordered one peeled orange, thinly sliced, for Allegra. Then for the three adults she ordered everything off-menu: steamed chicken, steamed bok choy, etc.
I told Giuseppe to go back to her and say that "Peter had seen a gorgeous pair of trousers in the Versace store on Bond St. However, he wanted them made without pleats, a different shade of black, [with] more tapered legs." Donatella then laughed and ordered the roast duck, the pan-fried chicken, etc. She came back several more times over the years.
Are there many dishes that have stood the test of time — perhaps there's a dish that is still on the menu from when it first started?
Beef Pesto would be the most successful and it's currently on the menu at The Providores in London. We had it on the menu at The Sugar Club in Auckland but took it off a few menu-cycles ago so my team there could get creative with beef.
What about new dishes — what sort of flavours and ideas are you playing with at the moment?
I continue to do a mix of savoury/sweet hints/multi-textures and I'm always looking for a new ingredient.
What impact would you say The Sugar Club has made in its 30 years — how do you think you've influenced the food scene?
Being able to combine different cuisines, Western chefs doing Asian food, looking at ingredients as flavours rather than regional gems . . . all of this would need to give a nod to The Sugar Club. In the past eight months I've had messages from the likes of Jamie Oliver and Nathan Outlaw here in the UK saying "thanks for writing The Sugar Club book, it was hugely influential".
Aside from the upcoming Taste of Auckland event, what else is on your priority list at the moment?
I'll be flying to Seville in November to visit the Iberico pork producers Cinco Jotas in the town of Jabugo. I'm going with my good friend, London-based chef Jose Pizarro.
• Taste of Auckland, in partnership with Electrolux, is on at Western Springs, Auckland, from November 17-20. tasteofauckland.co.nz
Share this:
More Food & Drink / Dining Out