Trend Watch: Neon Lighting Up Auckland
Neon signage is taking over Auckland's bars and eateries, drawing in punters like moths to a flame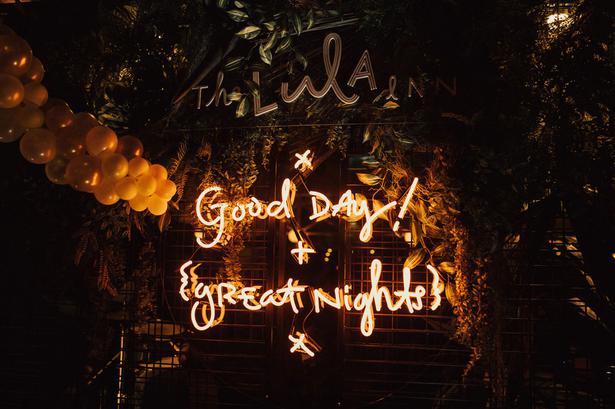 Monday Sept. 18, 2017
Minimalism is out — neon is back in, at least in Auckland's bar and restaurant scene anyway.
We've noticed a proliferation of Instagram-friendly neon signs popping up all over town, in the windows and on the walls of some of our favourite places around town.
Early adopters include The Blue Breeze Inn and Kiss Kiss; new establishments to take the trend and run with it are Happy Boy Eatery, which is awash with neon, and Viaduct newbies The Nightingale and The Lula Inn.
Local company, Neon Signs, is responsible for many of these, custom-making LED neon signs for its customers to use in their place of business or at home, with a wedding and events offering too. Check out its Instagram feed here.
Of course, using neon signage to attract punters is nothing new. First used at Paris' Grand Palais in 1910, the practice was adopted by the United States in the mid-20s, and quickly became widespread. But it was the development of Las Vegas, Nevada, in the 1950s that really kicked things off in the US, with the casinos and other businesses all trying to outdo each other with the fabulousness of their signage.
Today you can see some of these signs restored to their former glory at the city's Neon Museum, which has more than 250 historic pieces in its outdoor Boneyard area, including Binion's Horseshoe and the Stardust sign.
The recent trend evident in our nightlife comes off the back of a recent surge in neon-lit homewares appearing in social media feeds all over the place, and a strong presence at fashion shows and glittering events overseas, such as at Coach's 75th anniversary party in December. Here, the luxury brand hosted a runway show in front of a set that wouldn't have looked out of place on the backstreets of Vegas.
Canadian indie band Arcade Fire have used neon to spell out the name of their latest album, Everything Now, against a desert backdrop.
"Illuminated gas has a strange beauty, at once completely unnatural and oddly poetic in the way it mixes with twilit landscapes or city nights. Arcade Fire's white neon in the desert captures that," Guardian writer Jonathan Jones wrote.
A well-placed neon sign is a clever and attractive way to depict branding or get a sassy message across, in a fun way. And did we mention that it's Instagram-friendly?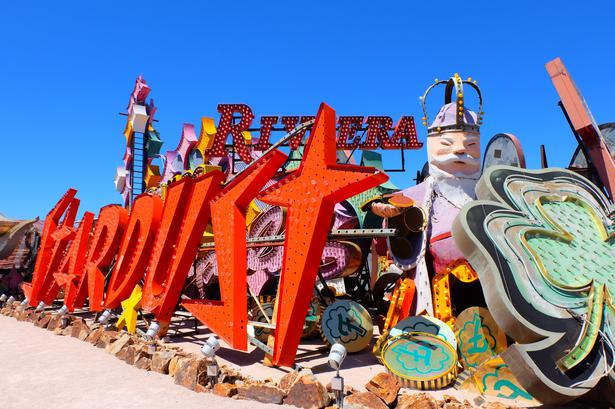 Shop Neon Lights:

Share this:
More Food & Drink / Dining Out