Where to Visit: Phil's Kitchen
Phil Clark's Kingsland restaurant takes inspiration from some of New Zealand's top chefs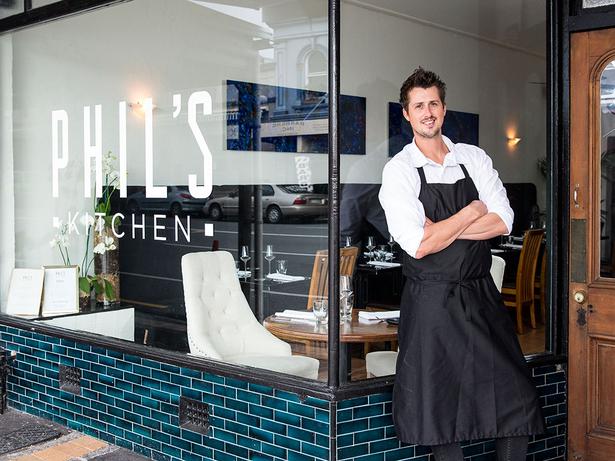 Wednesday April 15, 2015
Everybody's talking about Phil Clark's first restaurant, which takes inspiration from an impressive lineup of top chefs. Clark, who has just opened Phil's Kitchen in Kingsland, has worked under Sid Sahrawat at Sidart, Michael Meredith of Merediths, and Michelin-starred chefs Anthony Demetre and Tom Aikens in London.
The former racing driver says working with Demetre at renowned restaurants Arbutus and Wild Honey was particularly motivating — he was taught to break down, and cook with, whole animals.
"I really loved that style. It means the chef has to be a little bit more knowledgeable about what he is doing."
Clark cooks with a whole lamb each week at his new restaurant but, unfortunately, can't store an entire cow in the small kitchen.
He plans to change his menu each day — another idea he picked up from Demetre. Currently he offers two entrees, mains and desserts — with options including kingfish ceviche and smoked beef loin. For the first two weeks, though, Clark has been focusing on consistency. "I want to make sure my chefs and I keep a very high standard."

• 479 New North Rd, Kingsland. Open Tues-Thurs, 5-10pm, Fri-Sat, 12-10.30pm. Closed Sunday and Monday.
• For more openings each week see Viva.co.nz/foodanddrink.
Share this:
More Food & Drink / Dining Out