Restaurant Review: Waterfall Bay Pop Up Restaurant
Jesse Mulligan finds a seaside picnic can be one life's luxuries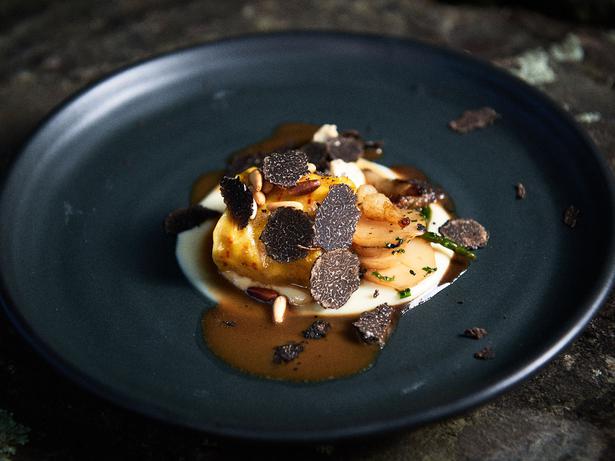 Wednesday July 6, 2016
Where: Marlborough Sounds
Phone: (03) 572 9408
From the menu: Crayfish rolls, Salmon canapes, Scampi and butterfish agnolotti, Ramen soup, Wild rabbit terrine, Barbecued crayfish, butterfish and beef, Pave of valrhona and porcini caramel ($250 including wine-matching).
For last year's luxury issue I ate at Sidart, an experience of such foodgasmic perfection that this year I was reluctant to do anything remotely similar. Degustation dining doesn't get any better than Sidart, so I'd be left writing about something that was either the same or worse, hardly an inspirational brief for Viva's most decadent magazine of the year.
I decided I needed to get out of Auckland. But the North Shore had nothing either, so I was forced to travel even further.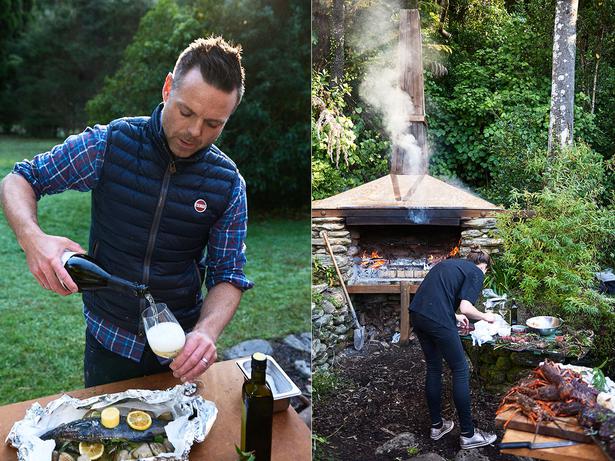 There are various golf course-based luxury food experiences around the country, but the service tends to be variable. I went to one of these places a few years ago and the waiter announced to the room that the kitchen had only bought two pieces of tarakihi so they would go to whichever couple ordered them first. "Tarakihi!" I yelled quickly, securing a fillet for my wife and me but creating an environment of hostility for the rest of the evening. I wouldn't say it felt super-luxurious.
Just when I thought I was stuck, I came across the Waterfall Bay lunch series, an event run by biodynamic wine brand Seresin in Marlborough. It's taken place annually in February for the past 20 years, but this year it was held mid-winter, and may become a semi-regular pop-up event.
Each year a guest chef is flown in for a week to create a daily menu from local produce for 45 paying guests. This year I made arrangements to be one of these people, arriving in Blenheim early on a Saturday then travelling from Picton by boat to the improvised restaurant, ensconced in native bush in a peaceful nook of the Marlborough Sounds. The 2016 chef was Ben Bayly, a prodigious talent whose Auckland restaurant The Grove is consistently celebrated as one of the city's best.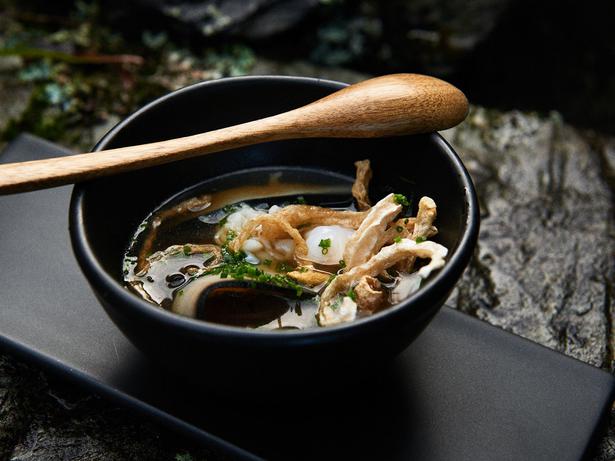 The Grove is all white tablecloths and "how is your sake match?" but there is something luxurious too about seeing Ben ad lib dishes on a coal-fired barbecue. Running a restaurant kitchen, he has three months to think about his next menu but at Waterfall Bay he sometimes had only hours — spearing a butterfish with his own hands in the morning then foraging for cockles to bake it with. Ben is the TV host of MKR, but his star quality is most apparent in front of the hearth, skewering handmade sausages with small manuka branches and laying them on the scorching grill.
Host and winemaker Clive Dougall has waited seven years to taste his first vintage of Moana, Seresin's debut bubbly wine, and it is stunning — savoury and biscuity, it's made in the same style as Champagne and is just as opulent. The first corks were popped on the boat so by the time we reached Waterfall Bay's private jetty, real life seemed very distant.
As with the best beach living, the food was a mix of high and low culture — crayfish sausage rolls, for example, taking something which is a very rare treat for most of us and wrapping it in the familiar comfort of puff pastry with a dollop of homemade tomato sauce. Salmon canapes were more refined, the pink fish diced fine and served cold on a spoon with caviar and a sinus-clearing horseradish sorbet. With a mouthful of bubbles this was the greatest taste moment in a day of many.
Seating is family style and conversation quickly becomes communal. This is good news for the gregarious or if you're, say, an out-of-town restaurant critic dining alone, though it may have been a bit of a surprise to the young couple next to me who'd been planning a romantic anniversary getaway. Well, I suppose listening to a tipsy 40-year-old man recount his best episodes of Seven Sharp is romantic in its own way, but all I'm saying is it would pay to know what you're in for when you book.
Service was informal enough that you could get up between courses and wander into the cold June air, warming up again by the fire as chef shovelled coal on top of whole crayfish, just one of a platter of roasted delicacies that would make up the main course.
It reminded me that we live in a country where decadence doesn't need to be manufactured. The most gilded experiences aren't measured by thread count but by proximity to the natural luxuries we were lucky enough to be born into. As we headed back to Picton a pod of dolphins swam alongside, more than a hundred of their dark bodies arcing in the water next to us. The food had been eaten and the bubbles drunk, but the feeling of deep luxury remained.
Share this: