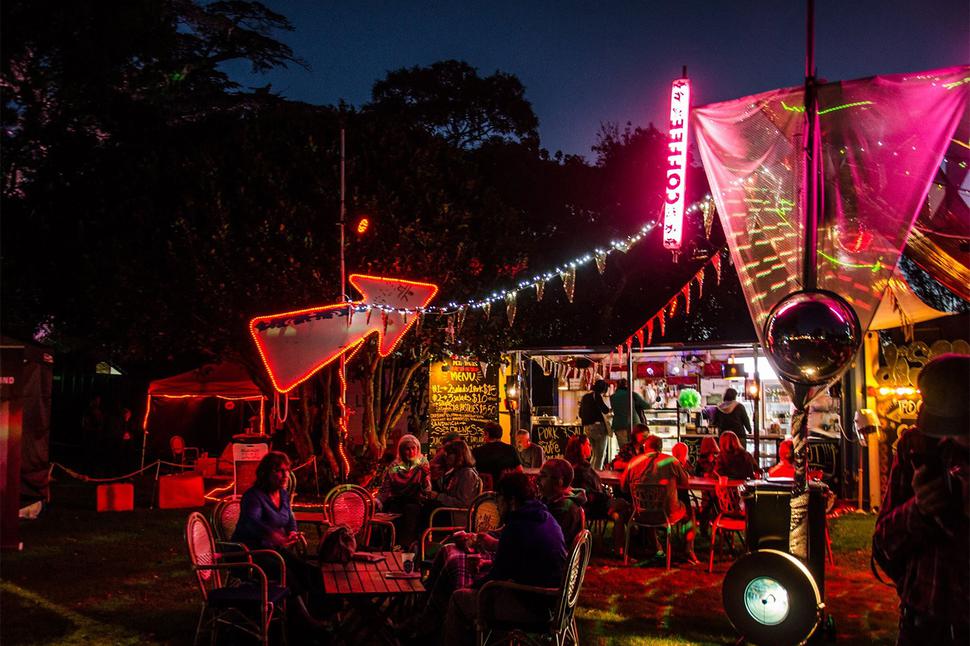 Eat Your Way Around WOMAD
Our pick of the tastiest things to try at WOMAD this weekend
Thursday March 8, 2018
WOMAD offers festival-goers the chance to immerse themselves in the rich and diverse cultures of the world in one fun-filled weekend. Set in New Plymouth's stunning TSB Brooklands Bowl, this popular and well-loved festival showcases international music, dance and poetry artists from Ghana, Cuba, Senegal, India, America as well as Kiwi stars.
The three-day event, happening this weekend, is also the perfect opportunity to explore culinary flavours from around the world including ethnic cuisine from India, Hungary, Japan and China, as well as fantastically good food made with a local touch. If you're lucky to be heading to WOMAD, here is our pick of ten tasty spots to add to your weekend line-up.... make sure you pack a healthy appetite!
Krishnafest
Vegans will find it hard to resist Krishnafest, and we think a few non-vegans, too. Look out for homemade vegan burgers made with their own streaky "bacon", sausage bahn mi with spicy vegan sausages and pickled daikon, Italian meatball sub with homemade "meatballs" served with a classic Italian tomato sauce and the KFFC, a vegan fried chicken version cooked the colonel's way. This is guilt-free vegan comfort food that punches with flavour, and undoubtedly some clever and creative preparations that'll tempt the meat-lovers.
Tangra Street
Be prepared to have your taste horizons expanded by local New Plymouth restaurant, Tangra Street. Their cuisine is inspired by Chinese and Tibetan migrants living in India, and you'll expect to find Indo-Chinese and Malaysian–inspired dishes including Gobi Manchurian Chicken Lollipop with Hot Garlic Sauce, Malaysian Nasi Lemak with Chicken or Lamb Curry, and Indo-Chinese-style Szechwan Noodles and Fried Rice. We love the unique fusion of flavours — and the big flavours at that. 
Soul Boul
You'll find a nourishing selection of gluten-free, dairy-free, refined-sugar free and vegan options at Soul Boul. Wholefoods is the name of their game, and on offer are superfood smoothie bowls, organic coffee, superfood lattes, Mexican Buddha bowls and savoury salad bowls with healthy Middle Eastern flavours. This is vital and vibrant food, made with heart.
Herbal Potential
If you're in search for tea-inspired concoctions, seek out Herbal Potential. As well as selling handcrafted herbal medicinal teas, they make herb-inspired slices, soups and salads – think wild weed soup, polenta balls stuffed with wild weed pesto or shortbread with rosemary, lavender or calendula. Much of the produce used in their cooking is sourced from local growers, most of it coming from a local certified organic property.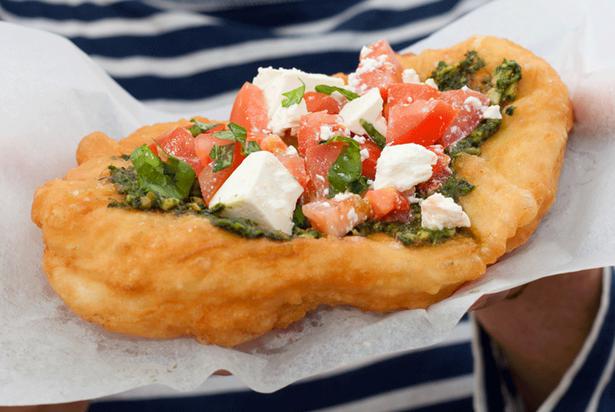 Langos
A WOMAD weekend is not complete without these world-famous Hungarian Fried Bread. A leavened dough is deep-fried to golden crunchy perfection and the deliciously warm bread puff is then sprinkled with a selection of incredibly tasty toppings that includes tomato and feta, and watercress and walnut pesto. This is deep-fried heaven, and fret not calorie-counters, you'll work it off with all the dancing you'll be doing.
Kathakali
As one of the favourites in the food line-up, Kathakali has dished out authentic South Indian meals to festival goers for many years. There is quite often a queue, but when the food tastes and smells this good, you know it'll be worth it. They specialise in the South Indian classic masala dosa, a thin and crispy savoury crepe that's served with a deliciously satisfying potato dahl in the middle. And the service is always with a smile. 
Cool Cravings
If the weather forecast is anything to go by, it's shaping up to be a scorcher this weekend. So, we're thinking a cool treat will be in order. Lalele Organic Gelato make their gorgeous guilt-free gelatos from scratch with traditional recipes that only use real and organic ingredients – meaning no nasty artificial colouring or ingredients. Their gelato is also made with organic coconut milk making them suitable for vegans or dairy-free folk. We hear their Popolato aka Gourmet Vegan Popsicles are worth a try; they're made in a variety of seasonal flavours to tempt your taste buds. Or you can rock on up to The Ice Cream Truck for a range of delightful real fruit ice cream. A gluten-free base is blended with locally sourced berries or you can try an equally delicious gluten-, dairy- and refined sugar-free coconut ice cream. We say to both... #drool.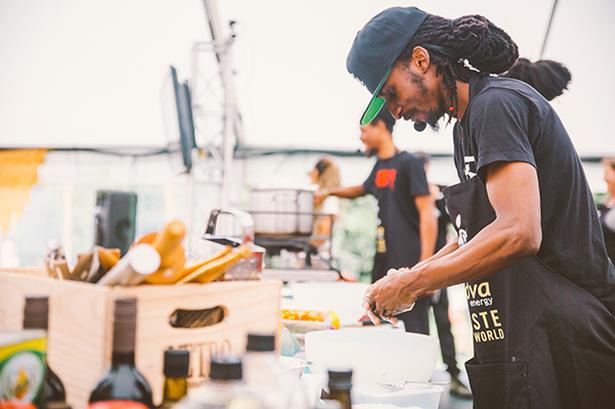 Taste The World
For an extra special culinary experience, head to Taste of the World to get up close with the artists themselves. They take to cooking stage — and swap musical instruments for kitchen appliances —  to recreate speciality dishes from their homeland. Hosted by the personable and entertaining Jax Hamilton (of Masterchef NZ fame), Taste The World presents unique cooking sessions with a personal touch. Previous years has seen Cuban Friend Rice, Brazilian Fish Stew and Saffron Rice & Okra Khoresh being whipped up. If you're lucky, the artists may dish out an impromptu performance or tales of past culinary adventures. This year's line-up includes Blick Bassey, Jojo Abot, Tame Iti, Noura Mint Semali, Dayme Arocena and Constantinople. See the Taste The World Schedule.
Real Italian Doughnuts
It's not all about salads and smoothies – there is opportunity aplenty to indulge in a treat or three. And who doesn't love devouring a doughnut with all its creamy glory? Real Italian Doughnuts serve their Original Doughnuts or get adventurous with interesting varieties such as their Italian Creme, Expresso Coffee or Limoncello Creme Doughnuts.
Wine Tasting 
New Zealand winemaker Allan Scott hosts an intimate wine tasting session on Friday night at the Garden of Brews (located on the front lawn of the Gable's House). You'll enjoy five tasting glasses of wine (from Allan's Generation series) elegantly matched with five hors d'oeuvres: a Sauvignon Blanc paired with a chevre and prosciutto crostini, Chardonnay with cured salmon tartare, Riesling with crispy pork jowl and sweet potato jam, Gewurztraminer with jerk chicken and rum-spiced pineapple, and Pinot Noir with smoked duck and onion jam. Allan will also entertain guest with tales from his years in the winemaking business, all of which sounds like a delightfully delicious way to spend an hour!
The Details
What: WOMAD - World of Music and Dance
When: March 16-18
Where: TSB Bowl of Brooklands, Pukekura Park, New Plymouth.
Web: Womad.co.nz for information and tickets
Share this: