What's new in Christchurch's dining scene
The duo behind the new Pot Sticker Dumpling Bar guide us through central Christchurch's inspiring new dining scene.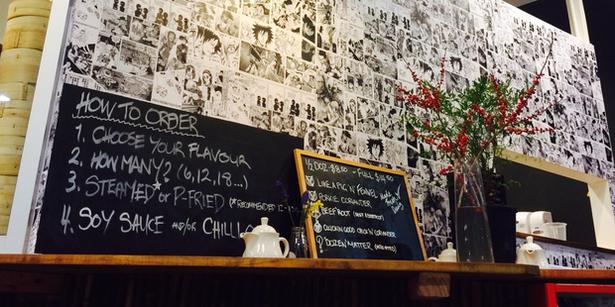 Monday July 14, 2014
Although Christchurch is still a city in transition, the central city lights are slowly coming on and a fresh food industry is emerging.
The rebuild is attracting entrepreneurs like Sally Willis and Sam Hooper, who left Auckland jobs in advertising and property to open Pot Sticker Dumpling Bar.
With new hot spots like this, Auckland favourite Orleans and two other Britomart Hospitality Company venues opening soon, and food-focused blogs like We Built This City and Neat Places emerging, the future is looking bright.
Willis and Hooper guide us through the new central city scene.
The Colombo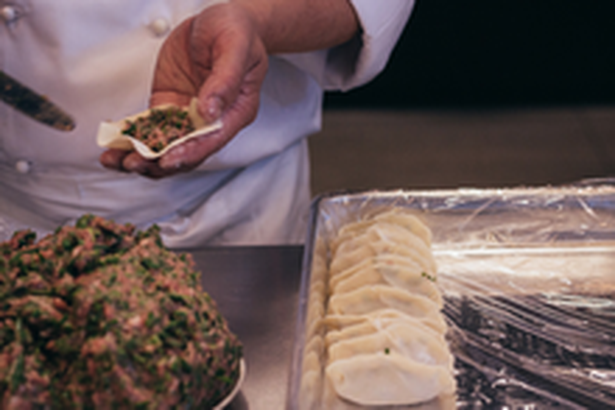 This burgeoning food hub is home to our new venture, Pot Sticker Dumpling Bar, where our dumpling obsession runs wild. We serve an array of steamed and fried dumplings, handmade daily (without machines or MSG) by dumpling master Peimin aka Norman, recruited from Shanghai with over 30 years experience.
The meticulous preparation and use of fresh produce means we tend to sell out. We like to experiment with new flavours and different local produce - keep an eye on our Facebook page.
The Colombo is the second location of J'aime Les Macarons (also on Normans Rd). They specialise in macarons and pastries including small but perfectly formed cakes, tarts, eclairs, caneles, and if you're lucky, rhubarb and pink peppercorn brioche.
Their macaron selection changes seasonally to include more experimental flavours, like wasabi and grapefruit, but always includes crowd favourites. They have sensibly super-sized cult flavours salted butter caramel and lamington and sell their legendary salted caramel sauce by the jar.
Just outside the carpark you'll find a building which has been a Post Office, Sunday School and most recently, a cafe. Hello Sunday elevates standard cafe fare (pistachio floss anyone) with everything made in-house from scratch, including peanut butter and preserves. 

Victoria Precinct
The relatively fully formed area around Victoria St is prime for a day of progressive dining.
Jonny Schwass' Harlequin Public House is a sensible place to start, particularly on a Saturday for their soon to be famous burger and bloody Mary combo (customisable at the fully kitted bloody Mary bar, including oyster garnish).
HPH is also home to a restaurant within a restaurant, The Drawing Room, playground of chefs Jonny Schwass and Simon Levy. Seating only 18 a night, the four-course menu changes weekly, but often features its signature pulled pork donut.
The Snug is home to Toby Eaton, mixmaster general. We suggest starting with a Harlequin Collins before working your way through his innovative cocktail list.
Victoria St itself is home to a cluster of Tony Astle-owned restaurants. Hit Mexicano's for crispy fried oyster tortas (with watercress and smoked oyster crema), hand-hacked guacamole and fire grilled chicken and chorizo sticks with xlapa-style peanut mole, with a blood orange and smokey salt margarita. If you are wondering why there is no straight up tequila on the menu, ask for the dedicated tequila menu.
King of Snake needs to be visited if not for the beef cheek wontons alone, with a K.O.S Dragon (with fresh fresh chilli and lemongrass) cocktail on the side.
Just around the corner, park side, is the mind blowing Pescatore (within the George Hotel). Headed by executive chef Andrew Brown and chef de cuisine Reon Hobson (formerly of Restaurant Gordon Ramsay and Marco Pierre White's Michelin star restaurant the Picasso Room), Pescatore is fine dining laced with culinary theatrics. The finale is a particular highlight, go for the bubblegum sphere full of bubblegum mousse, poached rhubarb and licorice.
In a city with more containers than most, one stands out. Down the road from Victoria St, Pedro Carazo's renowned Spanish food has re-emerged with Pedro's House of Lamb, where Carazo serves his famous lamb shoulder and scalloped potatoes. 

Farmers' Market
If you are around on a Saturday, don't miss the Christchurch Farmers' market. From 9am to 1pm, picturesque Riccarton Bush transforms into a foodie paradise.
Be sure to visit BearLion Foods for vibrant, flavour packed food, and the famous Chilli Jam. Chef Alesha Bilbrough-Collins has brought her experience from kitchens over the world (including Ottolenghi's) to Christchurch, offering real food options which are crazy good.
Small batch, hand-rolled bagels meticulously perfected by Sam Ellis are on offer at Grizzly Bagel and on the subject of baked goods, Cakes By Anna shouldn't be missed. Whether you want Paleo, gluten free, sugar free, dairy free, alcoholic or just standard, Anna Worthington has you covered.
Share this:
More Food & Drink / Dining Out