The Best Food in Hawke's Bay
Narrowing down where to eat in Hawke's Bay isn't easy when the standard is so high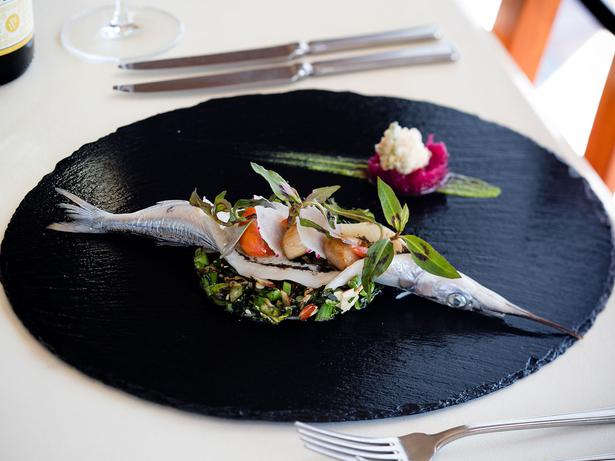 Wednesday Sept. 21, 2016
Hawke's Bay has always had great eating, but it used to involve a lot more driving than it does now. I know this because 15 years ago I went on a foodie road trip to the Bay with a mate and all we had for music was the cassingle of Independent Women by Destiny's Child. I must have listened to that tape 200 times as we schlepped from one vineyard to the next, from Havelock North to Napier and back through Clive to Te Awanga.
These days the good eating has started to cluster in a few key places, thanks to ongoing development in the city and (according to some locals) the reduced appeal of country dining under the new drink drive laws. Driving from one restaurant to the next you'd still get to hear most of Independent Women, but you'd be unlikely to get all the way through seasonal hit 8 Days of Christmas on the other side of the tape.
On my most recent trip I stayed at Ahuriri, a historic fishing village near Napier that has been improved significantly in recent years. As well as a party strip of waterfront bars, there's a more sophisticated block of cafes and eateries anchored by the beautiful heritage Crown Hotel.
These include Milk and Honey (10 Hardinge Rd, Napier. Ph (06) 833 6099), my favourite brunch spot in the Bay, where service is chatty and the menu offers outstandingly tasty tilts on the usual cafe fair. An Indian breakfast of lentils and tomatoes was sweet and deeply aromatic, while a side of bacon was glazed in Korean gochugaru chilli. Menu pick: a simple omelette, wrapped around silken tofu and glazed with a hoisin-style sauce. With barely three simple ingredients, beautifully executed, it was a dish I couldn't stop eating.
Next door to Milk and Honey on the waterfront is sister eatery Hatch (12 Hardinge Rd, Napier. Ph (06) 834 3545), where the dumplings are great but the sticky, fatty, delicious pork belly buns laced with pickled apple are the real stars of the show. Service is busy all day and night. If you prefer Italian there's a first-rate pizza chef whose business Pizza Pazzi (12 Hardinge Rd, Napier. Ph (06) 834 3545) shares the kitchen and counter space.
Ahuriri is also home to Crazy Good coffee (87 Bridge St, Napier. Ph (06) 650 2796), a very good place to get your flat white in the morning — the brew is strong and tasty, and the staff will make you pleased you dropped in. There's also a boutique cinema in the area, so there's plenty to enjoy even before you get to the CBD.
When you do hit the city head for Bistronomy (40 Hastings St, Napier. Ph (06) 834 4309), the large modern restaurant everybody is talking about. Chef James Beck presides over a long menu of exciting and inventive dishes, and the best seat in the house is at the kitchen bar where you can see his busy team in action. Menu pick: Beck softens the intensity of the Bluff oyster with an icy watermelon granita, spiked with Kaitaia Fire chilli sauce. Like all Bistronomy's food, it's inventive: surprising yet familiar. Time your run for oyster happy hour, every day from 4-6pm.
Pacifica (209 Marine Pde, Napier. Ph (06) 833 6335) is an exceptional restaurant, where delicate and delicious tasting plates showcase the best of New Zealand seafood in a more traditional dining environment. The five course degustation is just $50 per person — outstanding value from one of the country's top chefs. You simply can't order badly here. Menu pick: the deceptively simple shiitake tortellini with brussels leaves and a parmesan cheese foam is a perfect expression of umami-packed flavour.
Mister D (47 Tennyson St, Napier. Ph (06) 835 5022) is another local legend, owned by the former proprietors of Vinnie's in Herne Bay. It's clean, fast and friendly, open all day and with plenty on the menu to love — avocado and feta on toast with dukkah is unmissable. Menu pick: The owner of Mister D reckons her doughnuts are the most photographed dish in the Bay. The name and signature dish — doughnuts injected with a syringe — are both inspired by The Rolling Stones, though the restaurant isn't exactly rock and roll. A light, soft, deep fried doughnut served with bacon and a syringe of maple syrup, it's a delectable injectable combining the two most important food occasions: brunch and dessert.
It's also worth popping around the corner to Hapi (89 Hastings St, Napier. Ph (06) 561 0142), which specialises in clean, green food — smoothies, wholefoods and a gluten/dairy-free chocolate mint slice that's perfect for afternoon tea. Menu pick: grab their version of the "Bounty" bar, a delicious, dairy and gluten-free sweet treat that brings dark chocolate and coconut together in glorious, probably trademark-infringing harmony.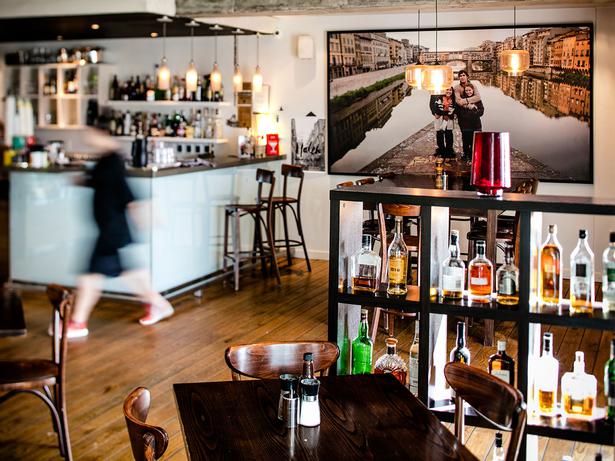 Hawke's Bay Farmers' Market (A&P Showgrounds, Kenilworth Rd, Hastings. Every Sunday 8.30am-12.30pm) keeps getting better and bigger, now spilling across two buildings at the showgrounds in Hastings. Look out for the Old School Ferments probiotic stand, where you can do a shot of sauerkraut or kimchi juice, brimming with good gut bacteria, for just a dollar.
Fairly close by is 1024 (1024 Pakowhai Rd, Hastings. Ph (06) 870 6440), with an ambitious daily-changing menu served in a farmhouse restaurant outside of town. You won't know what you're eating until you show up, but if you're adventurous and open-minded this is worth a visit — Kent Baddeley is a chef like no other. Baddeley paid his dues in some of New Zealand's top kitchens before striking out on his own in the Bay.
His daily menu is created each morning from the ingredients he's bought and foraged. Menu pick: if you're lucky you might get to eat the wild duck dish, or a variation of it. Spiced with a black pepper reduction and drizzled in pickled apple syrup, it's an explosive and expressive local masterpiece.
I didn't get time to look much around Havelock North, though we got good coffee from local favourite Wright and Co (10 Joll Rd, Havelock North. Ph (06) 650 3664), and continue to hear great things about Pipi (16 Joll Rd, Havelock North. Ph (06) 877 8993).
I might have even gotten to eat brunch there but my wife had plans for me to climb nearby Te Mata Peak. It's a moderately tough hike in places but well worth the effort, and a good place to survey the landscape and plan the rest of the day's eating.
• Jesse stayed at The Crown Hotel, Napier, which offers boutique accommodation in an attractive, buzzy part of the city. Choose between elegant heritage suites in the original 1932 hotel, two-bedroom loft apartments or contemporary rooms overlooking the ocean. Visit thecrownnapier.co.nz
Share this:
More Food & Drink / Dining Out