Where to Go: Ima Deli, City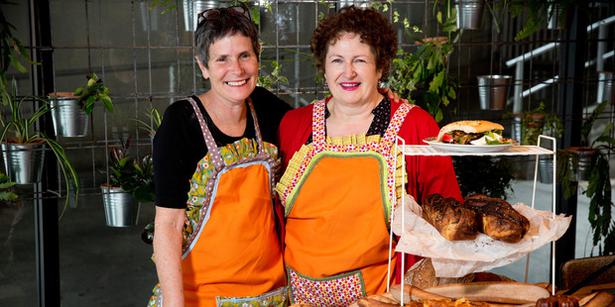 Sunday Nov. 9, 2014
"I'm not doing a theme or being fashionable, I'm just doing what I want." That's the premise behind Ima Deli, the new opening from Yael Shochat. Israeli cuisine may be trendy, but for Shochat, it's simply a place to serve the food she loves from her homeland.
Two doors down from her restaurant Ima, the deli will serve Middle Eastern, Mediterranean and Eastern European meals and house a delicious deli selection, for both dining in and taking away.
Highlights include gourmet pies, and a selection of dips, olives, and meats - including ham and pastrami smoked in-house.
The deli will bake its own pastries and breads, like the plaited challah, and serve Israeli breakfasts, including malawach, a pancake-like bread served with egg, grated tomatoes and sour cream. There'll also be chicken soup (but no matzah balls, she insists) fresh pasta, and couscous.
Shochat says the deli will expand her ability to make things from scratch. Three times the size of Ima, the two businesses will work in tandem, with the restaurant cooking hot food for both establishments and the deli functioning as a pastry and cold kitchen.

• 53 Fort St, City, ph (09) 377 5252.
Share this:
More Food & Drink / Dining Out