Where to Go: Peach Pit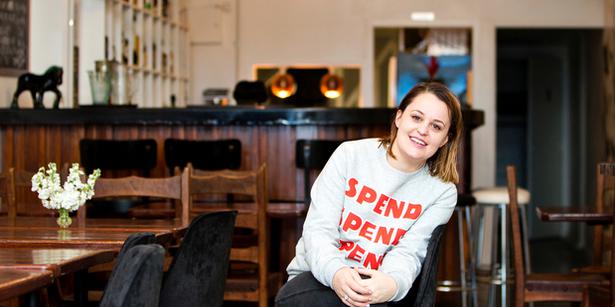 Wednesday April 16, 2014
The name lured me in straight away. I'm a 90s kid, and so is 27-year-old Lukrecya Craw, owner of new K Rd bar, Peach Pit. Yes, she says, the name is Beverly Hills, 90210-inspired, but it's also a tongue-in-cheek reference to the bar's positioning - halfway between adult store Peaches & Cream and Pitt St - both K Rd landmarks.
It's the perfect spot for a new local, just down from Coco's Cantina and Sri Pinang in the spot formerly occupied by D.O.C. The food is the big news - Craw is ex-Sunday Painters, and works with chef Conor Wiremu-Mertens (ex-Ella and Bowmans, and one half of pop-up dining restaurant Soy). They share a philosophy of cheap, community-minded food. Both are inspired by San Francisco chef Danny Bowien of Mission Chinese Food and Mission Cantina.
At Peach Pit, they're using cheaper cuts of meat and lower prices to make adventurous, delicious food. There are crispy pigs' ears, beef cheeks on sourdough and kung pao shrimp on polenta grits. Plus, the best ash-salt-seasoned fries and a deep-fried icecream sandwich. Amazing.
Small plates (which really aren't that small) are priced between $10 and $14, and large plates between $18 and $25. With food like this and an easy, friendly vibe, it's quickly become my new favourite hangout - 90210-style.

• Open Tues-Thurs 4.30pm-late, and Fri-Sat 4.30pm-2am. 352 K Rd, ph (09) 377 4630.
Share this: