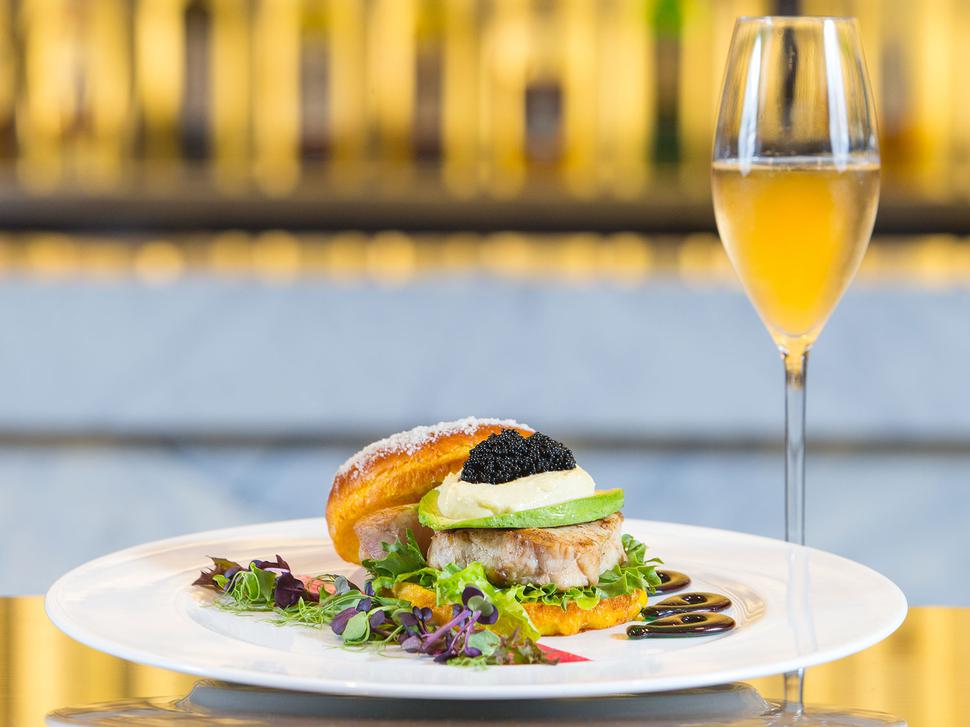 Would You Pay $350 for a Burger?
A restaurant in Wellington is serving up a pricey burger meal
Monday Aug. 17, 2015
The first thing they tell you about the Intercontinental Wellington's $350 burger is that it's actually three burgers, not one, as if $116 was a much more sensible price for some meat and sauce in two toasted buns.
No, you may not come here for value eating but there are still good reasons to have a go at the most expensive entry in Wellington on a Plate's annual burger competition.
The first burger is crayfish, with truffle mayonnaise. Crayfish is an annual, only-at-Christmas treat for me, and though you get hints of truffle in restaurants from time to time, this is the first time in New Zealand I've had it shaved as big as rose petals.
The food comes with an ice-cold vodka martini, made with upper tier Absolut slow-dripped through kaffir lime and sprinkled with gold leaf.
The buns are not made of gold, but they're brioche — the gold standard for any sort of burger.
After a lemon sorbet refresher, topped with Krug Champagne, comes burger number two: simple groper topped with Beluga caviar. Salty and fishy, the tiny caviar bubbles are something of an acquired taste, but undeniably luxurious and they're served with another generous pour of Champagne. After this course the restaurant manager gives you a present from the hotel — two gift-wrapped champagne flutes to take home with you and make all your other glassware look crummy.
It's at this point you would be advised to take a small break from eating, given the lushness of the food and the fact that the burgers are full size.
But I was dining twixt two Beervana sessions and had somewhere to be. So I called for my next burger — how rich could slow-poached paua with king crab hollandaise be?
This one was my favourite of the lot. Again, I've eaten paua only a handful of times, and never in these sorts of quantities. I ditched one of the karengo-infused buns to increase my chances of getting through it but, even so, this took a lot of eating. My dining buddy was so full he even left half a glass of his Dry River Pinot Gris behind, which is technically a crime in Wellington given the unspeakable things you have to do to get hold of a bottle.
Was it worth $350? Not the point. This is food for people who don't lie awake at night wondering if that last dinner bill will stop them paying rent this week. All I'll say is I ate and tasted things here I never have before, and probably never will again.
Challenged to conceive the country's most luxurious burger, the Intercontinental chefs have done a fine job.
Share this:
More Food & Drink / Dining Out