15 Easy Eggplant Recipes
Whether you call them eggplant or aubergines, make the most of this versatile fruit with these recipes and tips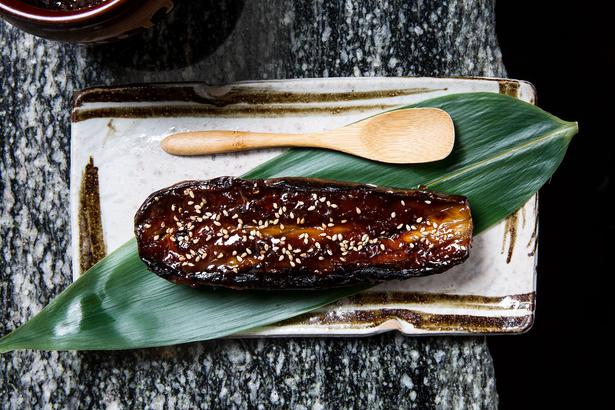 Tuesday March 29, 2016
Miso Eggplant with Ginger and Sesame by Masu's Nic Watt
Moroccan Sprouted Buckwheat Salad with Preserved Lemon, Toasted Almonds and Eggplant Cubes
Pan-fried Fish with Honeyed Eggplant and Tomato Coulis
Aubergine Skewers with Mozzarella and Tomato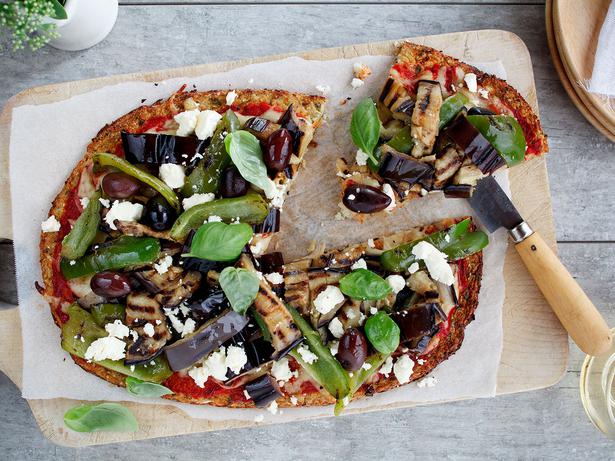 Cauliflower Pizza with Aubergine Topping (above)
Fish Parmigiana with Aubergine
Lamb Chops with Eggplant, Feta and Anchovies
Tomato and Mozzarella Salad with Crumbed Eggplant (above)
Smoky Eggplant and Macadamia Nut Dip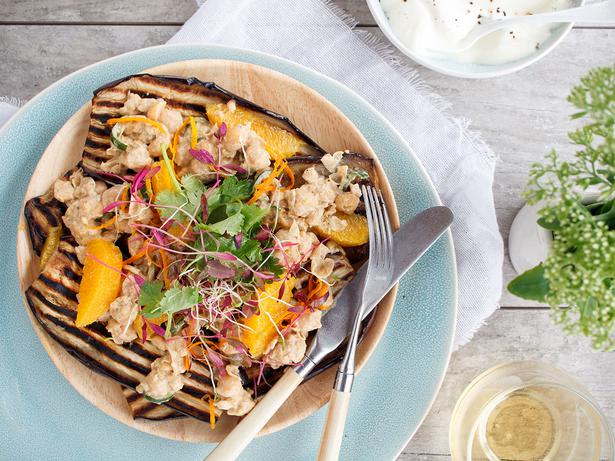 Grilled Aubergine with Chickpea Mash (above)
Vegetable Pinwheels with Eggplant
Baked Chicken with Tomatoes, Aubergine and Olives
Eggplant Tips:

Look for shiny skin and a firm feel, so the seeds will be small. Don't buy if they are wrinkly and dull.

If left too long in a fruit bowl or the fridge the seeds will become bigger and the flavour bitter.

Salting is not essential, but it does increase the intensity of flavour.

When barbecuing, don't worry if they start to go wrinkly. Prick them to allow the smoky flavour to get right through.
Share this:
More Food & Drink / Recipes