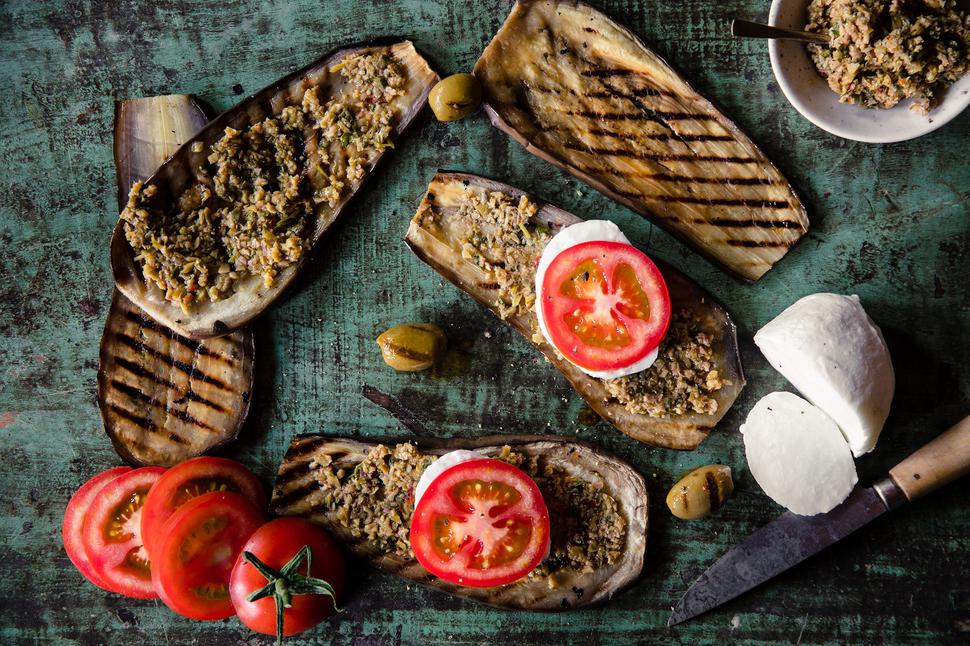 Eggplant Rolls With Tomato, Mozzarella & Olive Tapenade
Roll your way to a tasty starter or side dish with this delicious vegetarian recipe
Friday Feb. 22, 2019
Tomatoes are perfect paired with eggplant and green olives, and this recipe is great to serve as a starter or as a side dish to your barbecue. Don't skimp on the oil when cooking your eggplant as there is nothing worse than it being too dry. Squishy fresh mozzarella is just a joy to eat.
EGGPLANT ROLLS WITH TOMATO, MOZZARELLA & OLIVE TAPENADE RECIPE
Makes 8
Green olive tapenade
100g green olives
1/4 cup olive oil
1 Tbsp capers
1 Tbsp lemon zest
2 Tbsp lemon juice
1/2 cup chopped coriander
Eggplant rolls
1 eggplant, sliced lengthways
Oil to cook
2 large red tomatoes
1 ball fresh mozzarella
1. For the tapenade, in a blender combine the olives, oil, capers, lemon zest, juice and coriander, blitzing until well combined.
2. Rub the eggplant slices with oil and barbecue for 4 or 5 minutes each side until softened. Cool.
3. To assemble, lie the eggplant on a board, smother with tapenade, a slice of mozzarella, tomato and roll.
Share this: