Eggs Benedict Recipe
Make your traditional eggs benny from home this Sunday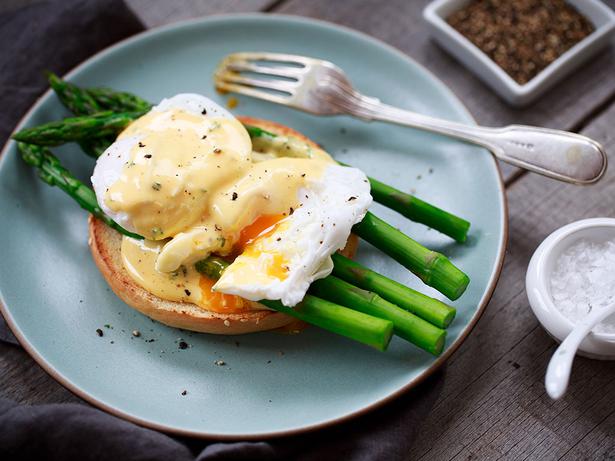 Friday Sept. 12, 2014
EGGS BENEDICT
Serves 4
Bearnaise sauce
2 Tbsp white vinegar
2 Tbsp lemon juice
6 peppercorns
1 bay leaf
2 egg yolks
150g butter, softened
1 Tbsp chopped herbs, tarragon, dill, chives
To serve
1 bunch asparagus, cooked
4 bagels, toasted
4-8 eggs, poached
Salmon, optional
1. To make the bearnaise: In a small pot combine vinegar, lemon, peppercorns and bay leaf. Bring to a simmer until it reduces by half. Strain.
2. Place egg yolks and whisk in the strained liquid in a small bowl. Place bowl over simmering water. Add butter a teaspoon at a time. Whisk until it is starting to thicken, then add next bit of butter. Continue until all the butter is added. If you think it is getting too hot, remove from heat momentarily then continue to add the butter.
3. Just before serving stir through the herbs. If you like it with a little more sharpness add an extra squeeze of lemon.
4.Toast bagels and poach eggs in a pot with a little vinegar to help them set.
5. Serve straight to a plate while hot with asparagus and a large spoon of bearnaise.
Share this: