Eleanor Ozich's Two-Ingredient Mango Sorbet Recipe
A super simple recipe for a fruity mango treat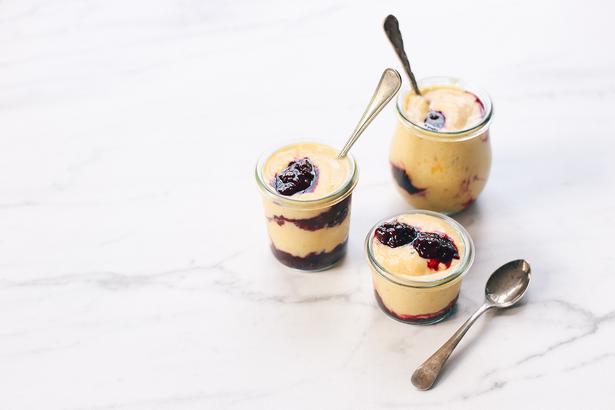 Thursday Aug. 24, 2017
If you're familiar with my recipes, you'll know they are as simple as can be.This luscious mango sorbet is just that, as it contains only two ingredients. I layered the sorbet with a quick home-made berry compote, although it's just as nice on its own.
TWO INGREDIENT MANGO SORBET RECIPE
Serves 4

6 ripe bananas
2 cups chopped mango flesh
Berry compote to serve* optional

1. Line a baking tray or large container with baking paper.

2. Peel the bananas, and slice into thick chunks. Lay the banana pieces on the baking tray, along with the mango.

3. Place in the freezer until completely frozen, at least 4 hours.

4. Remove from the freezer, and allow to thaw for about 10-15 minutes, or until the fruit is half frozen.

5. Place the fruit in a food processor or high-powered blender, and whiz until you achieve a sorbet-like consistency.

6. Layer in small bowls or jars along with the compote if using, and serve immediately.
Share this: