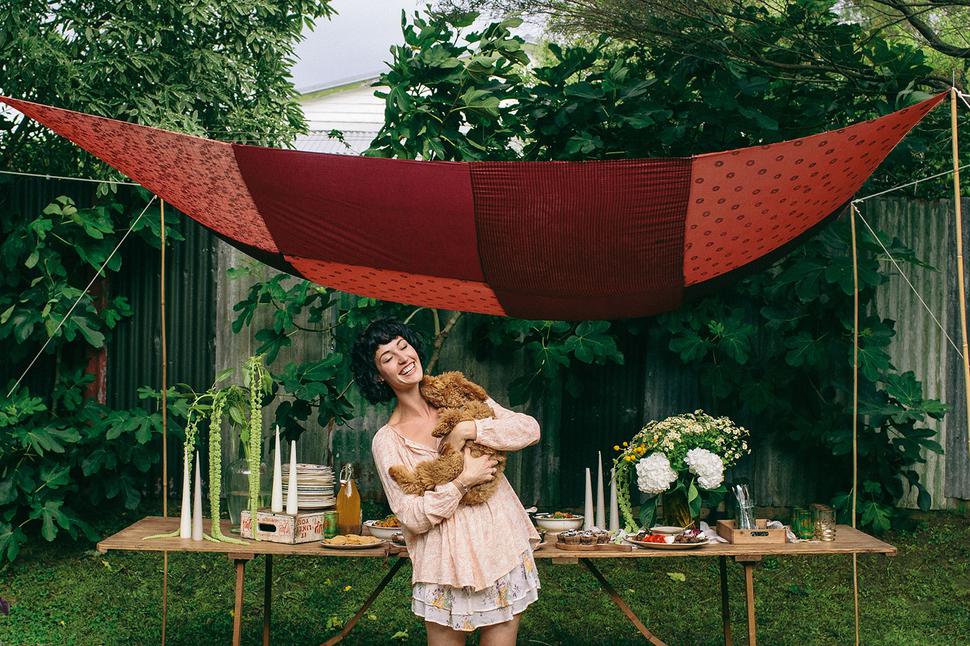 Eleanor Ozich's Second Cookbook
My Family Table by Elenor Ozich focuses on everyday food
Wednesday Sept. 23, 2015
You may think Eleanor Ozich wouldn't have much use for an icecream machine. After all, she's the wholefood Viva recipe queen whose "Petite Kitchen" blog spawned a cookbook, a cafe (Mondays in Kingsland) and 46,400 Facebook followers.
But among the virtuous-sounding meals in her second cookbook, My Family Table, are several dishes that sound, well, naughty. For instance, Bella's vanilla bean icecream, which came about when Eleanor and her daughter Izabella were op-shopping and found a soft serve dispenser, encouraging them to make their own from scratch. And yes, it's a simple, healthy version.
Eleanor's family made the decision to eliminate grain, sugar, additives and preservatives from their diet several years ago to help with Bella's extreme eczema. She and brother Obi particularly love their Mum's soft-boiled eggs with poppy seed parmesan soldiers, crispy almond-coated chicken nuggets with home-made tomato sauce and vegan chocolate chunk oat cookies.
One of Eleanor's favourite meals is a humble omelette; open her fridge and you'll always find free-range eggs, lemon, garlic, dark leafy greens and plenty of herbs.
"My style of cooking has evolved to become even more simple," says Eleanor, of her evolution from her first cookbook, My Petite Kitchen. "I prefer not to make anything too fancy or extravagant — just real, everyday food, prepared using basic ingredients, yet full of flavour."

• My Family Table by Eleanor Ozich, $45, published by Murdoch Books is out October 1.
Try Eleanor's recipe for Apricot, Coconut and Lemon Snack Bars
Share this:
More Food & Drink / The Latest