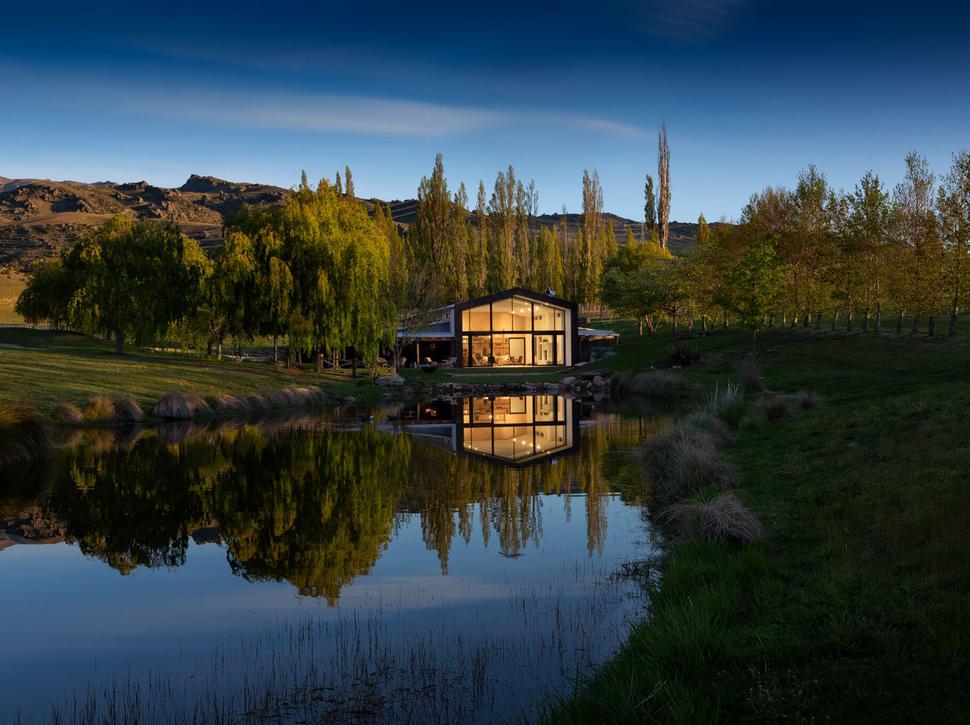 Exploring A Taste Of The Marlborough Region With Cloudy Bay
New Zealand winery Cloudy Bay celebrates the tastes and sights of Marlborough and Central Otago
Tuesday Dec. 18, 2018
It was the gossip of canape hour. A tray of oysters — all dressed up in pink mignonette and pearly shells — were no match for the humble surf clam.
The catch of the evening was harvested about as close as the nearest supermarket away, freshly shucked, and tipped down with a squeeze of lemon a second later.
READ: How Cloudy Bay Helped Put NZ on the Global Wine Map
We were with Cloudy Bay for this exact type of agenda: eat the best local produce, drink world-class wine, and explore the sights Marlborough and Central Otago are renowned for. At the winery's Blenheim estate, all sun-dappled gum trees and breezy white parasols, clear instructions were dished out for the next two days: relax into wine time — a blissful state well known around these parts.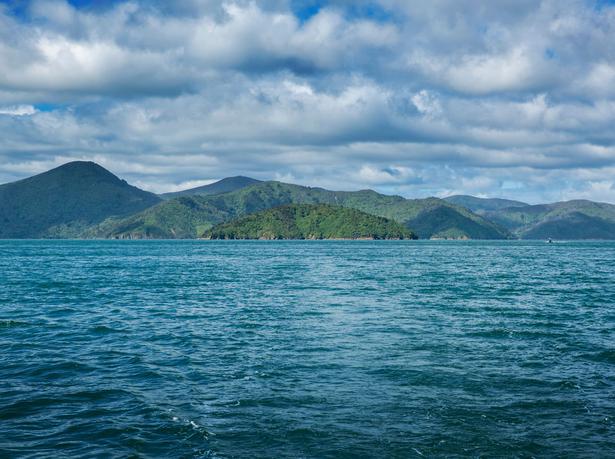 It was an easy task, especially when we soon found ourselves onboard a private boat cruising into the glorious Marlborough Sounds. Its labyrinth of valleys is visible on the plane ride in but it's something else to be looking up at the hills rising steeply from the turquoise water. With the wind in the sails, the sun shining and a flute of Cloudy Bay's sparkling Pelorus Rosé in hand, it was hard to imagine wanting to be anywhere else in the world.
READ: Cloudy Bay's Central Otago Experiment
For those needing a refresher, Cloudy Bay is one of New Zealand's most iconic wineries and a pioneer in taking Marlborough sauvignon blanc to the world. When it was established in 1985, by Australian winemaker David Hohnen, it was just one of five wineries convinced of the region's untouched potential to produce great wine. Like the area, Cloudy Bay has built its reputation on sauvignon, which is still just as important to the label today.
In the mid-90s the variety was taken to new heights with the release of Te Koko. Wild-fermented and barrel-aged it was the first of its kind, with rich textures and notes of spice, citrus and smoked oak. There's more to Cloudy Bay than just sauvignon though, with several award-winning wines in its portfolio: Pelorus sparkling wine — white and rosé — chardonnay, and a couple of excellent pinot noirs from Marlborough and Central Otago.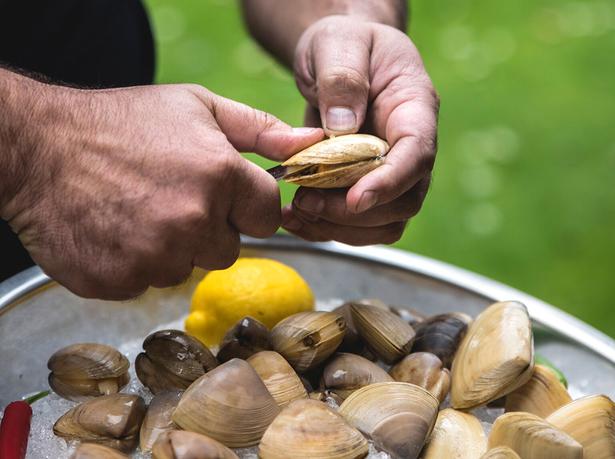 Clam shucking masterclass with Cloudy Bay Clams. Photo / Supplied

Back on land and we headed to Cloudy Bay's onsite guesthouse, The Shack, to take part in a clam masterclass. The family-run business, led by Isaac Piper, has been wild-harvesting the plump shellfish since the early 1990s, and is still the only fishery doing so in New Zealand. The team harvests four species, in surf off Cloudy Bay, Pegasus and Foxton beaches. Isaac says it has potential as a "big fishery" for the country, and they have always taken a sustainable approach.

"Our main drive is to look after the environment and leave it in at least as good of a state as we found it, or in this case even better," he explains. Most clams are exported to Southeast Asia and more recently Japan, but there's now focus to increase wholesale locally.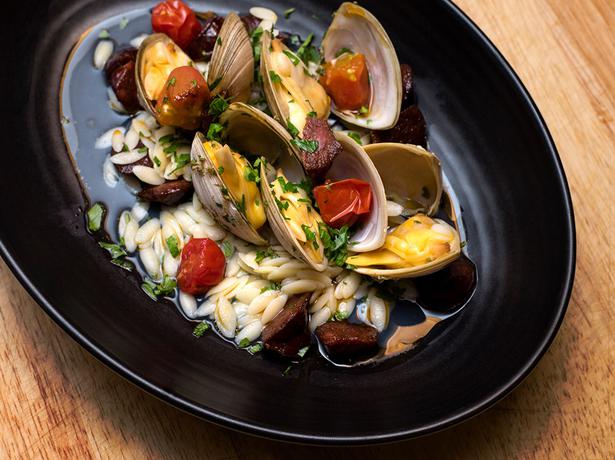 Diamond Shell Clams on the evening's menu at The Shack. Photo / Supplied

You can find them on plenty of Auckland menus including Depot, Soul Bar and even deep fried in white bread tacos at Lowbrow. We have them once again that night, a diamond-shell variety cooked and served in open shells. Meanwhile, winery estate director, Yang Shen has been foraging in the cellar for a vintage 2016 pinot — a magnum no less. This wine was his first taste of Cloudy Bay two and a half years ago and enough to bring him over from China with his family.

The following morning we fly to Wanaka — one of the most scenic and fast-growing wine regions of Central Otago, and largely devoted to pinot noir. Cloudy Bay has been making wine here since 2010 and has two vineyards: Calvert in Bannockburn and the more recently acquired Northburn by Lake Dunstan.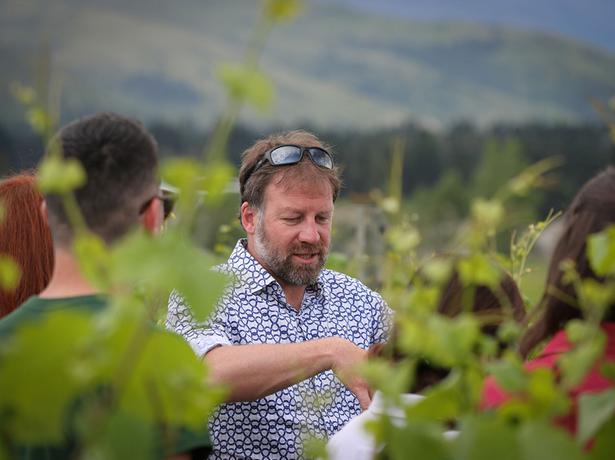 Cloudy Bay technical director Jim White. Photo / Supplied

To explain the characteristics of each vineyard, technical director Jim White takes us through the vines finishing with a tasting of the flagship pinot noir 'Te Wahi' — "the place" — which is made up of grapes grown from each vineyard. The differences between the two vineyards are vast despite being only 15km apart, which means the grapes can vary immensely.

"Slowly we learned how to grow the grapes here," says Jim. "You have to be a lot more delicate in handling Central Otago fruit. The land is rich in tannins and the grapes come with a lot more to the table. Our vision is all about making a Central pinot noir that will grow in stature, volume and complexity over many years ahead."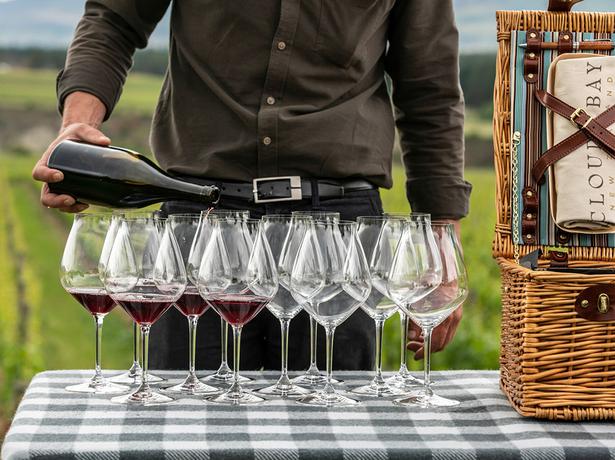 Pinot noir-tasting at Cloudy Bay's Calvert Vineyard in Bannockburn. Photo / Supplied

Cloudy Bay now has a new home here, the recently opened cellar door, The Shed, tucked next to the banks of Lake Dunstan with picture-perfect views out to the ranges. The light-filled space — formerly Northburn Station — was designed by architect Paul Rolfe, and is similar in aesthetic to The Shack, which he also designed.

READ: Meet The People Behind Cape Town's Most Interesting Wines

We dined in the VIP zone, which sits alongside the cellar door and caters for private groups. A highlight on the menu was the butter-poached hapuka, served with a molasses-like puree of fermented black garlic. The chef says the fermented bulbs become so sweet you eat them like candy. A dish of ricotta-stuffed manti (Turkish dumplings), is silky, bright with spring vegetables and paired with Cloudy Bay's 2011 chardonnay, a variety Jim is particularly fond of.

"It's fitting to serve this chardonnay tonight," he tells the table. "If I could only have three wines from Cloudy Bay to stash in my cellar and drink for the rest of my life this would be one. There's a linty gun-smoke edge, a lovely developing rich palette, and fresh bone acidity. It's everything a good chardonnay should be."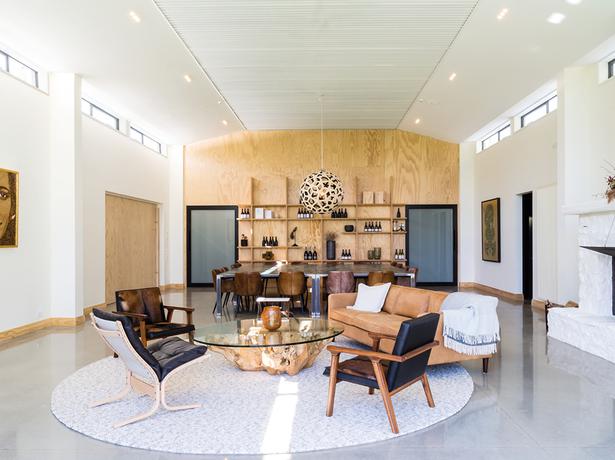 Cloudy Bay's cellar door, The Shed, in Central Otago. Photo / Supplied

The passionate winemaker has spent 14 years with Cloudy Bay, after first arriving to provide short-term viticultural assistance. He never left.

"I was lucky enough to take in this view near the Calvert vineyard, look at these mountains and think: Central Otago is the most amazing place on earth. Last time I was at The Shed it was a construction site and now it's one of the most special places. It's quite emotional to see it complete."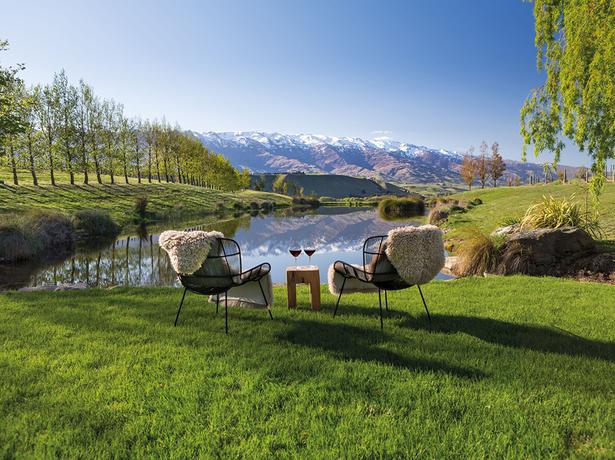 Share this: