'Fast Ed' Halmagyi Shares His Recipe for Chocolate Espresso Mousse
Australian TV cooking presenter 'Fast Ed' Halmagyi is back with his first cookbook in five years, full of easy recipes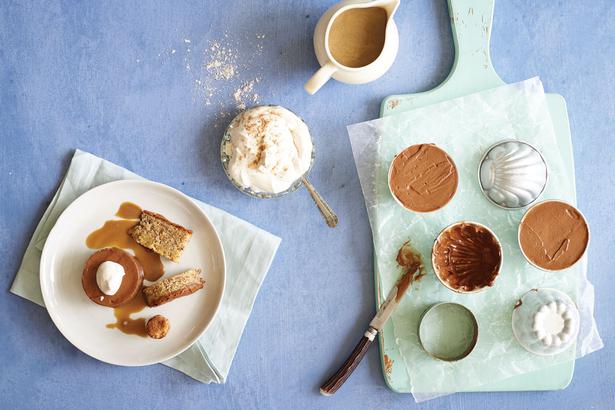 Sunday April 2, 2017
If you're a fan of Australian TV show Better Homes and Gardens on Choice TV, you'll recognise the man behind new cookbook The Everyday Kitchen, in stores now. It's the first book in five years for 'Fast Ed' Halmagyi, the show's cooking presenter, who has more than 20 years' cooking experience, and who specialises in easy but delicious recipes. His new book has 52 recipes split into four main chapters - Hearty, Healthy, Easy and Sweet - as well as handy tips on techniques such as fermentation and making stock. Here, Fast Ed shares his recipe for a decadent but simple chocolate espresso mousse, guaranteed to finish off any dinner with a smile.
CHOCOLATE ESPRESSO MOUSSE RECIPE
Preparation time: 5 minutes plus four hours chilling. Cooking time: 10 minutes. Serves 4.
INGREDIENTS
4 egg yolks
100g caster sugar
Seeds of 1 vanilla bean
1 Tbsp instant coffee powder
600ml thickened cream
240g dark chocolate, melted
METHOD
1. Combine the yolks, sugar, vanilla, coffee and ½ a cup of the cream in a bowl and whisk until very light and smooth. Set over a saucepan of barely simmering water and cook, stirring constantly, until thickened. Strain through a fine sieve into a large bowl, then stir in the chocolate.

2. Whip the remaining cream to soft peaks, then fold in gently. Spoon into moulds.
• Recipe extracted with permission from The Everyday Kitchen by 'Fast Ed' Halmagyi, published by Smith Street Books ($46.99).
Be inspired by the good things in life. Sign up now to receive emails from Viva, and twice a week you will be sent the latest news, profiles, videos, fashion shoots, competitions and more.
Share this:
More Food & Drink / Recipes