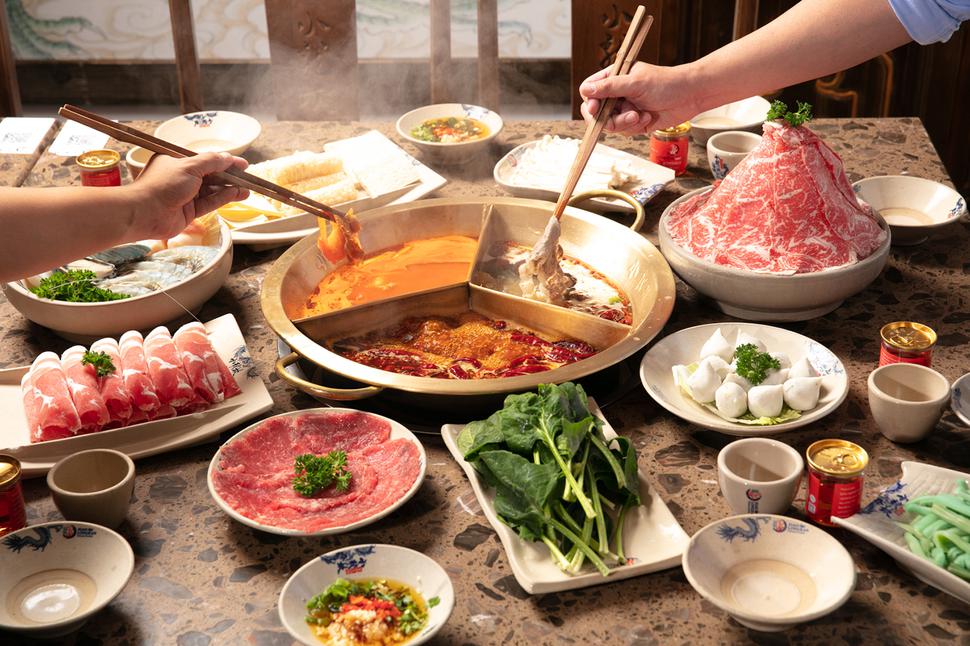 The Craveable New Experience That's About To Turn Ellerslie Into A Feasting Playground
A culinary series in honour of the Chinese Torch Festival is steeped in mythology — and hot multi-course meals
Wednesday May 18, 2022
Each year on the 24th to the 26th day of the sixth lunar month, people in Sichuan and Southwestern China light flaming torches and set bonfires to celebrate the Torch Festival.
This traditional festival is of great importance to the Yi, Naxi and Bai ethnic people — as significant to them as it is to the more famous spring festival of the Han people, more commonly known as Chinese New Year.
For three days torches are erected in front of households, people gather for feasts around hot pots and there's dancing in the villages, including performances of "bian lian" or face-changing dance, an art rarely seen outside of China.
This year, the Torch Festival won't just be celebrated 10,500km away in Sichuan — rather Aucklanders will get to experience this little-known ethnic festival right here in Ellerslie.
The celebration will be one of four events in the "Feasts of Legends" series as part of Elemental AKL, drawing inspiration from Vietnamese, Korean, Chinese and Italian cultures, and featuring performances and theatrical storytelling, feasts, dances, and unique cultural culinary traditions and experiences.
Now in its fourth year, Elemental AKL 2022 is a mid-year festival offering curated experiences celebrating the unique culture, cuisine and creativity of Tamaki Makaurau.
Richard Clarke, Auckland Unlimited's director of Arts, Entertainment and Events, believes this year's event will be the most popular one yet and that the richness and diversity of the festival will be a key contributor to its success.
"The Elemental AKL 2022 line-up captures the pulse of Auckland and showcases it in a line-up of dozens of experiences and events that will excite, invigorate, and inspire locals and visitors alike," he says.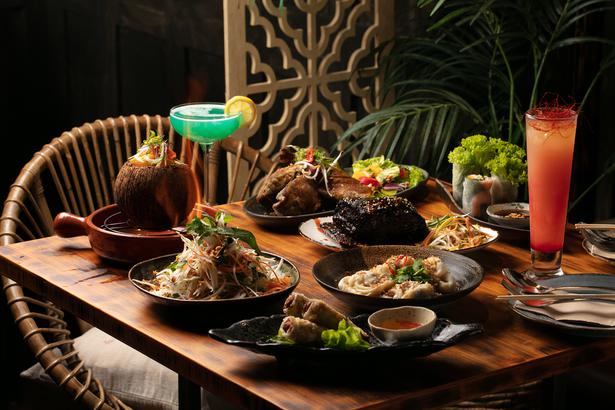 For disclosure, I have to say I am intimately involved with Feasts of Legends — with events company Lincoln's Table having been set up on the back of my strong belief that food is the best way to help people understand cultures and learn about people, and where they come from.
The catalyst probably came 18 years ago when a journalist in Christchurch asked to interview me about an anti-racism march I was organising and I suggested that we do it over yum char.
For the uninitiated, yum char — or dim sum — is a traditional Chinese meal made up of small plates of snack dishes and dumplings served on push carts that are rolled to the tables.
The reporter picked out her fried wontons, barbecue pork buns and spring rolls, and I chose my own three platters.
Holding up a bamboo steamer filled with soup dumplings, I said to her: "You've got to try these xiao long bao." She declined, saying what she had ordered was plenty, and placed what she ordered on her plate, unaware that in yum char, the dishes are meant to be shared.
READ: After A Tumultuous Two Years, What's Next For Hospitality?
So in my role as the New Zealand Herald's diversity journalist, I will — whenever opportunity arises — tell stories that generate interest and understanding in the traditions of another culture through its food.
Over the past two summers, the Herald has run the "Lincoln's Table" series of articles, featuring my food discoveries and writings about the most exciting culinary experiences in the Auckland region. Then suggestions came in from readers asking that I went beyond the pages of the Herald to give people opportunities to experience these things in real life. That was how Lincoln's Table — the events company — was born.
Since starting it in June last year, we've organised foodie events across restaurants including Paradise Indian, Malaysian Nasi Kandar by Chef Joe, vegan Thai Khu Khu and high tea at the Chandelier Lounge, Cordis.
We took participants beyond what was just on the plate and introduced them to the culture and history behind the dishes, dining etiquette and how deeply connected they are to the culture of the people who made them.
When lockdowns hit as a result of the Covid-19 pandemic, Lincoln's Table started Chow Luck Club — a Facebook group to allow foodies to stay engaged with the food scene, and also as a way to help hospitality businesses as they transitioned into takeaways. In a space of 10 months, the Chow Luck Club community has grown to more than 7200 members.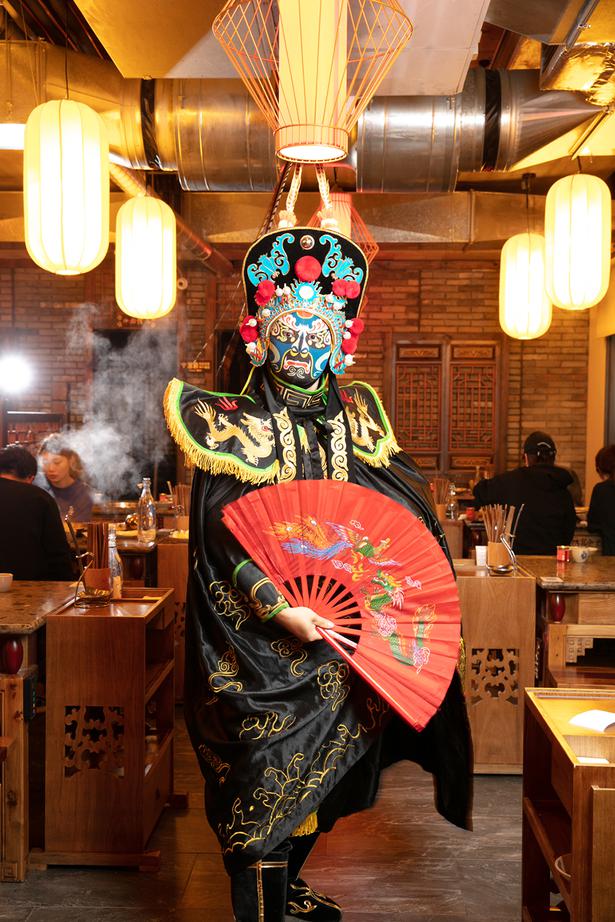 A rarely seen face-changing "bian lian" performance will be performed at the Fire Feast event. Photo / Babiche Martens

For the Feasts of Legends series, eateries from four ethnic communities who now call Auckland home will share festival banquets and legends that are close to their hearts. The Fire Feast, celebrating the Torch Festival, will take place at Xiaolongkan restaurant in Ellerslie on July 23 — complete with flaming torches, dancers and a bian lian performance to accompany a Sichuan-style hot pot feast.

Head chef Wenge Huang, 32, who hails from Chengdu, the capital of Sichuan, says the festival celebrates the epic legend of Atilaba.

Atilaba angered the gods when he killed the deity Sriabi in a wrestling match. As punishment the gods sent a plague of locusts. To save his people, Atilaba made giant torches out of pine trees and used these to fend off the pests, and told everyone else to do the same around the village.

Ever since, the festival has been celebrated as the people's triumph over adversity.

Xiaolongkan owner Jing Wei says he is proud to be able to share this Chinese celebration with New Zealanders.

READ: Is There Such A Thing As Sustainable Seafood?

Over at Nem in Parnell, the restaurant will be transformed into a dragon's lair as owner Rachel Nguyen shares the legend of the origins of the Vietnamese people in The Mother's Feast on July 28.

The story goes that Lac Long Quan, the "Dragon Lord of Lac", married a beautiful fairy princess, Au Co, who gave birth to 100 eggs that hatched into a hundred beautiful children believed to be the ancestors of Vietnam.

Today, the Vietnamese people still call themselves "the children of the dragon and the fairy" — and many, including Nguyen, regard Au Co as the mother of Vietnam.

The ancient legend of Au Co will be told through a nine-course dinner, some dishes made from Nguyen's mother's recipes.

Musician Julie Fam will perform on Vietnamese traditional instruments the t'rung (a type of zither) and k'longput (bamboo xylophone).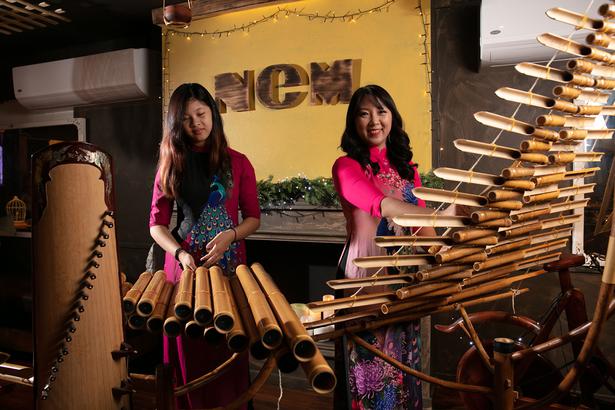 The first of the four Feasts of Legends events will take place at Hansik, a Korean restaurant on Drake St, just behind Victoria Park Market on July 16.
There, chef and owner Alex Kim will create a multi-course "Royal Feast" to share the story of the heavenly origins of Korea and its mythological first king, Tangun.
This cultural experience comes complete with Korean dancers and drummers, honouring the man said to have founded his kingdom in 2333 BC.
We know the Italians have perfected the art of dining. At Farina, owner and chef Sergio Maglione will bring the joy of an unhurried Sunday long lunch at the Eternal Feast on July 31. Emulating Sunday lunchtime for an Italian family, the gathering promises shared stories — and a surprise entertainment.
Another food event taking place for the Elemental AKL 2022 festival is the Culinary Crawl, in Onehunga on July 30. The surprise progressive dining experience celebrates Onehunga's cuisine scene, with 10 of the suburb's top dining and drinking establishments taking part. Diners will meet at a starting venue for an appetiser and drink, then set off on one of four surprise dining routes, where they will have a main and dessert at two other restaurants that will be revealed on the night.
With New Zealand borders reopening, Elemental AKL's Richard Clarke says the festival positions Auckland as a destination where overseas visitors can expect to be wowed by the diversity and inclusiveness of the region.
"Our food, culture and festivals are world class and Elemental AKL is the perfect platform to showcase and celebrate them," he says.
"We're proud of Auckland and can't wait to remind everyone why it is the best city in the world to visit in 2022."
Tickets for Feasts of Legends can be purchased on Lincolnstable.co.nz
Share this: