Feijoa and Vanilla Jelly Recipe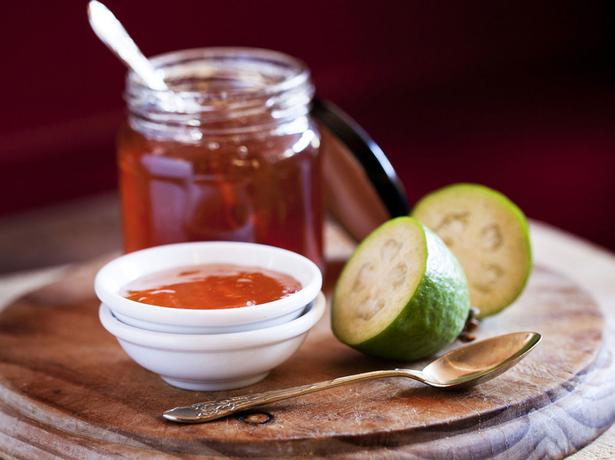 Wednesday April 18, 2012
FEIJOA AND VANILLA JELLY
Makes approximately 1 litre
• 1 kg feijoas
• 2 tsp lemon rind
• 1 Tbs lemon juice
• 2 tsp vanilla extract
• 1 bay leaf
• Water
• Caster sugar
1. Chop the feijoas and put into a large saucepan with the lemon rind, juice, vanilla and bay leaf.
2. Cover with water then bring to a boil and cook for about 30 minutes or until the fruit is very soft.
3. Pour into either a jelly bag or use a double layer of muslin suspended over a bowl. Leave the juice to drip through - don't be tempted to squeeze the bag or the jelly will be cloudy. Allow 3/4 to 1 hour for this.
4. Measure the juice and place in a saucepan along with 1 cup of sugar per cup of juice.
5. Bring to a boil then cook rapidly for 15 minutes. Skim any froth from the top before pouring into warm, sterilised jars. Seal while hot.
Share this:
More Food & Drink / Lunch