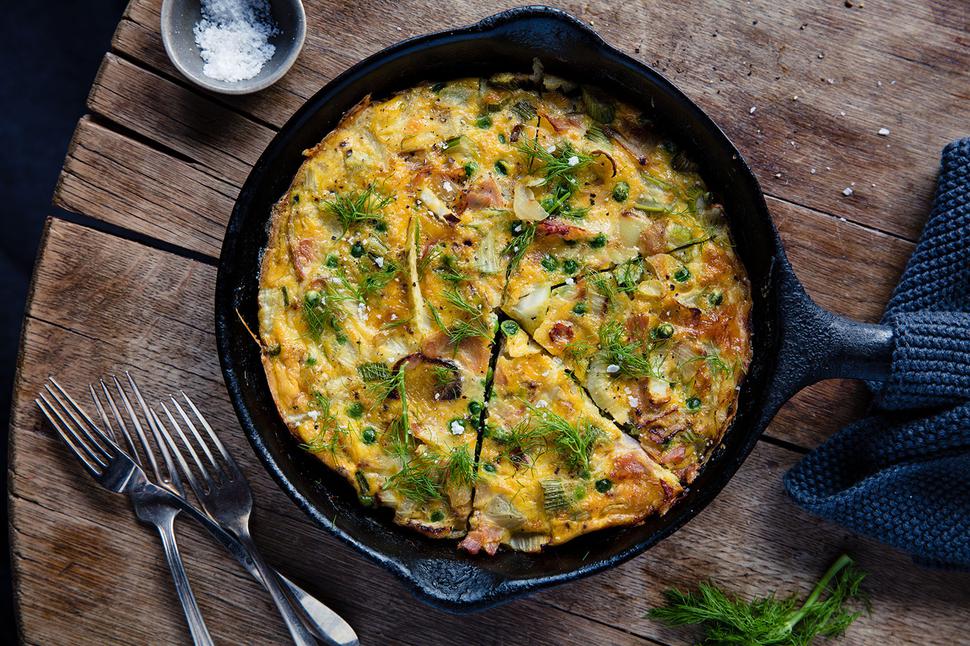 Fennel, Pea & Ham Frittata With Cheese
Cheat your way to a delicious breakfast, lunch or dinner with this simple recipe
Friday Oct. 12, 2018
For those occasions when friends or family pop over, a frittata is a great standby dish. It's easy to prepare using whatever's in the fridge — it will take almost any vegetable. I've added a few frozen peas, not only for their colour but their sweet, delicious flavour.
FENNEL, PEA & HAM FRITTATA WITH CHEESE RECIPE
Serves 6
1 Tbsp butter
1 onion, chopped finely
1 bulb fennel, sliced thinly
1 cup frozen peas, thawed
½ cup chopped ham
5 eggs, whisked
1 cup grated tasty cheese
Salt and pepper to taste
¼ cup chopped dill
1. Preheat oven to 180C.
2. In an ovenproof frying pan melt the butter. Add the onion and fennel and cook slowly for 7-8 minutes to soften. Stir through the peas and ham.
3. In a bowl, whisk the eggs. Add the cheese, salt and pepper. Pour over the fennel mixture and place the pan into the hot oven for 25 minutes until just set in the middle.
4. Allow to cool slightly and sprinkle with dill before serving.
Share this: