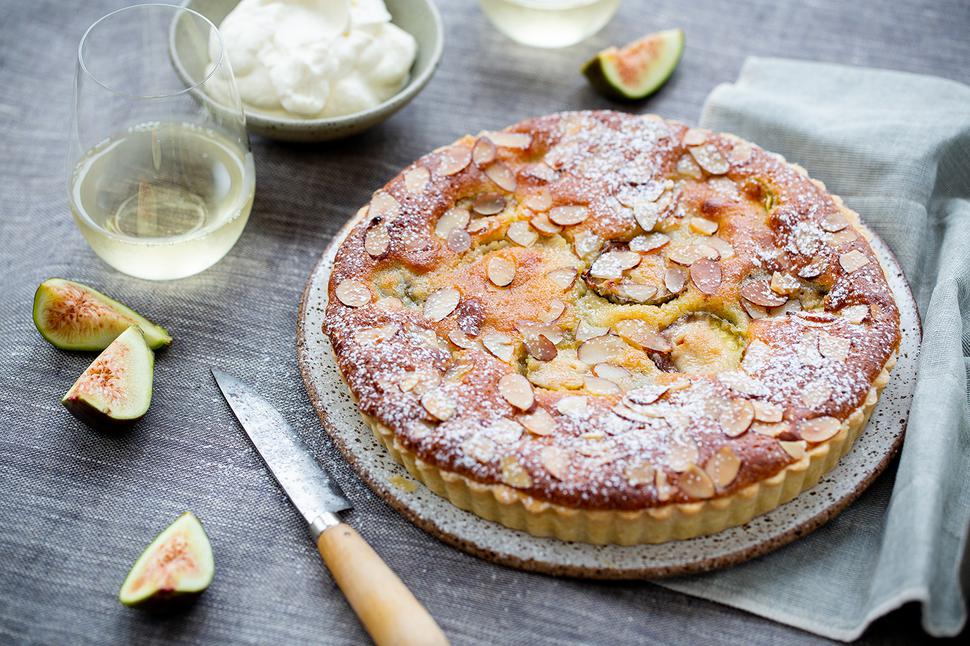 Fig Bakewell Tart Recipe
Swap layers of jam for a figgy fruit layer in this sweet confection
Saturday March 13, 2021
This not-too-sweet tart usually requires a good jam but a fruit layer is delicious and a great way to use those excess figs, if you are lucky enough to have a tree!
FIG BAKEWELL TART
Serves 8
Pastry
150g plain flour
¼ cup caster sugar
120g butter, cubed
1 egg
Filling
6 figs, sliced 5mm
100g butter
125g ground almonds
2 Tbsp plain flour
1 Tbsp lemon zest
½ tsp baking powder
¼ tsp almond essence
1 egg
2 Tbsp sliced almonds
Icecream or cream to serve
1. Preheat an oven to 175C.
2. Place flour, sugar and butter in a processor, blitzing until it resembles fine breadcrumbs. Add egg and continue to blitz until the dough forms.
3. On a lightly floured bench roll the pastry to fit a 22cm tart tin. Press into tin and remove any overhang. Bake blind for 20 minutes. Remove.
4. Lie the sliced figs in the base of the tart.
5. In a separate bowl, melt the butter. Add the ground almonds, flour, zest, baking powder, essence and egg, mixing well. Spoon on top of figs. Sprinkle with almonds and bake for 45 minutes or until set.
6. Serve warm or cold with icecream or cream.
Share this: