Fig Compote Recipe
Try this tasty compote to go with a dessert or a muesli bowl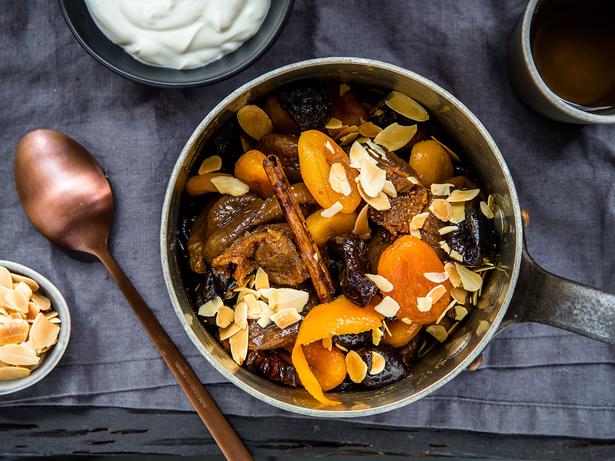 Friday March 24, 2017
If you don't have access to fresh figs, try this dried fig compote which is versatile as a dessert with a ball of vanilla icecream, or eat with a dollop of yoghurt and sprinkle of muesli. Best of all, it lasts in the fridge for a couple of weeks.
FIG COMPOTE RECIPE
Serves 4
1 cup dried figs
½ cup prunes
½ cup apricots, halved
¼ cup brown sugar
2 star anise
1 cinnamon stick
3 pieces orange peel
1 cup orange juice
½ cup sliced almonds, toasted
1. Into a bowl place the figs, prunes, apricots, brown sugar, star anise, cinnamon and peel. Pour over the orange juice, stirring to mix well. Leave to marinate for 2 hours.
2. Pour the mixture into a medium-sized pot. Place it onto a low heat and bring to a simmer for 20 minutes until the fruit is soft.
3. Remove and cool completely before serving topped with nuts.
Be inspired by the good things in life. Sign up now to receive emails from Viva, and twice a week you will be sent the latest news, profiles, videos, fashion shoots, competitions and more.
Share this:
More Food & Drink / Recipes