Fig Cream-Filled Croissants Recipe
Try stuffing your croissant pastry with this delicious perfumed cream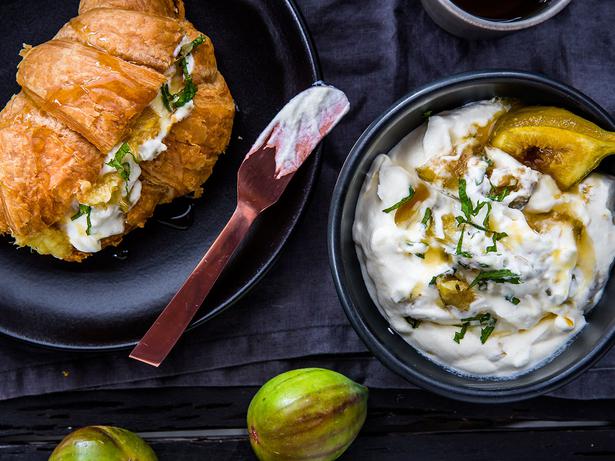 Friday March 24, 2017
Enjoy croissants with a hot coffee? Try stuffing your pastry with this delicious perfumed cream. Rich and luscious, these are a real treat. Like so many fresh ingredients, figs must be enjoyed while in season. Get your fill while you still can.
FIG CREAM-FILLED CROISSANTS RECIPE
Makes 4
1 Tbsp butter
6 figs
1 tsp orange zest
1 tsp honey
100ml cream, whipped softly
½ cup Greek yoghurt
4 croissants
1 Tbsp shredded mint leaves to sprinkle
Extra honey to drizzle
1. Melt the butter in a small frying pan. Slice the figs, removing any stalks and add to the butter. Cook slowly for 10 minutes until completely soft. Stir through the zest and honey. Remove and cool.
2. Fold the cream and yoghurt together, then gently mix through the figs.
3. Slice the croissants in half and fill lavishly with fig cream.
4. Add an extra drizzle of honey to serve.
Be inspired by the good things in life. Sign up now to receive emails from Viva, and twice a week you will be sent the latest news, profiles, videos, fashion shoots, competitions and more.
Share this:
More Food & Drink / Recipes