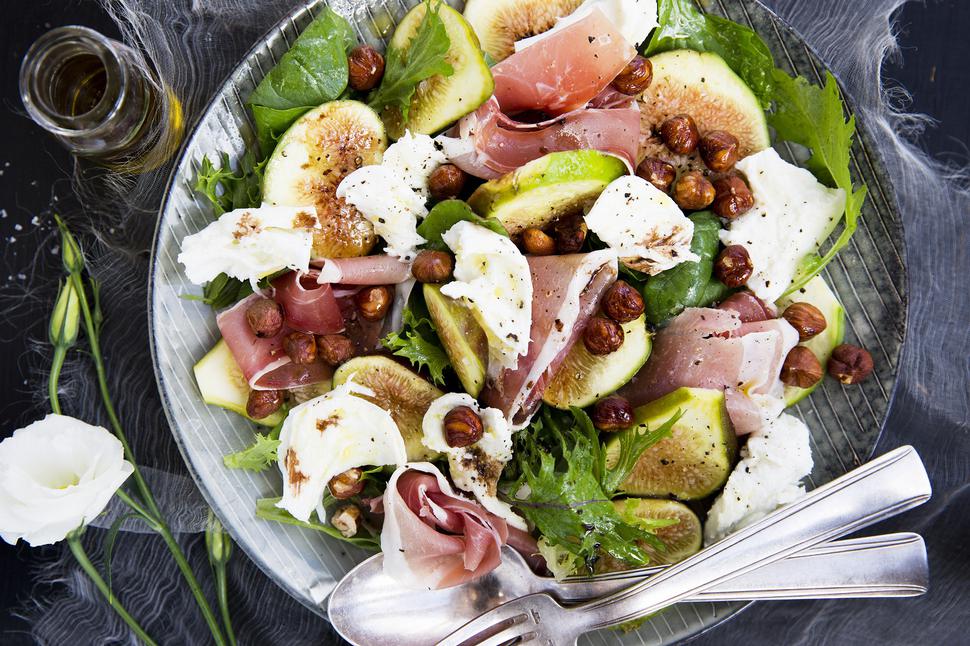 Fig Recipes: Fresh Ways To Use Autumn's Favourite Fruit
Sweet or savoury, these recipes make it easy to make the most of fig season
Monday March 4, 2019
Fig, Mozzarella & Prosciutto Salad
Quick and elegant, this fig salad is perfect for any occasion. Serve with crusty bread for a delicious light lunch, or enjoy as is for a fancy gluten-free bite.
Fig & Blue Cheese Cos Leaves
These cos treats will surprise family and friends. A match made in heaven with a drizzle of honey and crunchy lettuce leaves. If serving for a cocktail party, warm the honey just before. Your guests will be back for more.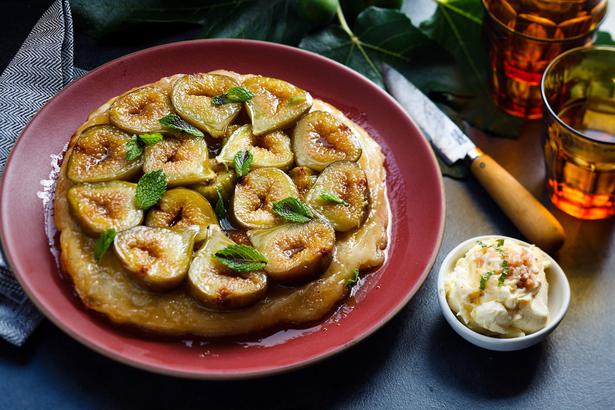 Tarte Tatin With Figs & Honey
All you need is a handful of ingredients to create this golden tarte tatin. Serve warm with clouds of softly whipped cream for a swoon-worthy dessert. Relax and enjoy knowing there's only one pan to tend to come clean up time.
Mozzarella, Prosciutto & Fig Salad
This fig salad recipe will blow you away – it's beautifully creamy, salty and sweet. The torn bocconcini and peppery watercress with a pomegranate drizzle is delicious and makes a wonderful starter or accompaniment to grilled chicken. Best of all, with this salad, there's no cooking involved.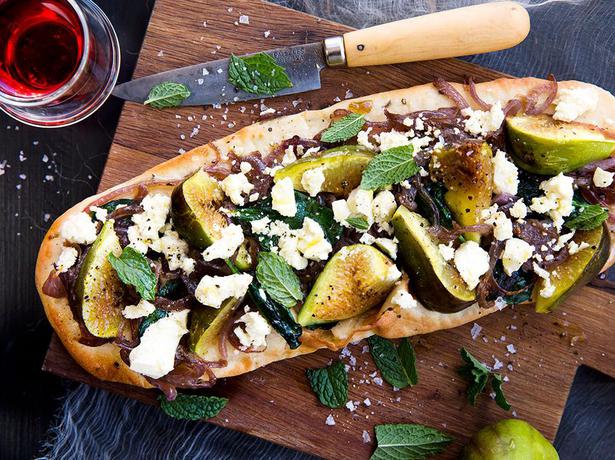 Flatbread with Figs & Feta
These homemade flatbreads are delicious served warm, topped with golden figs, creamy feta and soft red onions. Drizzle with olive oil and enjoy.
Baked Figs with Red Wine & Cinnamon
Prepare for this one-pan wonder to become a real favourite this autumn. The combination of red wine, cinnamon and figs creates a simple, sophisticated dessert that's positively dreamy served on cool nights with a dollop of mascarpone.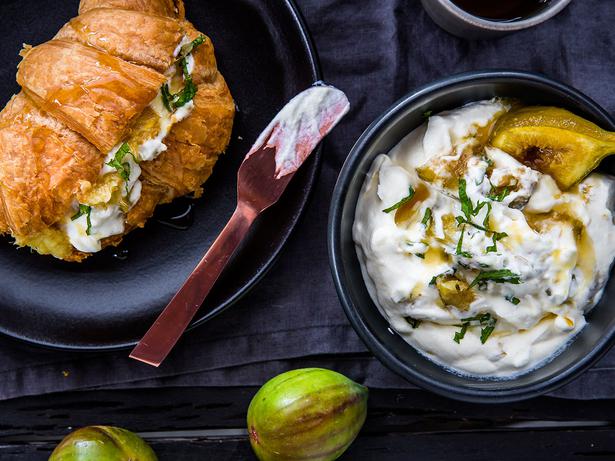 Fig Cream-Filled Croissants
Enjoy croissants with a hot coffee? Try stuffing your pastry with this delicious perfumed cream. Rich and luscious, these are a real treat. Like so many fresh ingredients, figs must be enjoyed while in season. Get your fill while you can.
Grilled Figs with Honey & Mascarpone
It doesn't get much simpler than this. Soft, sticky grilled figs are served with fresh mint and dollops of lush mascarpone. Enjoy for the perfect autumnal dessert.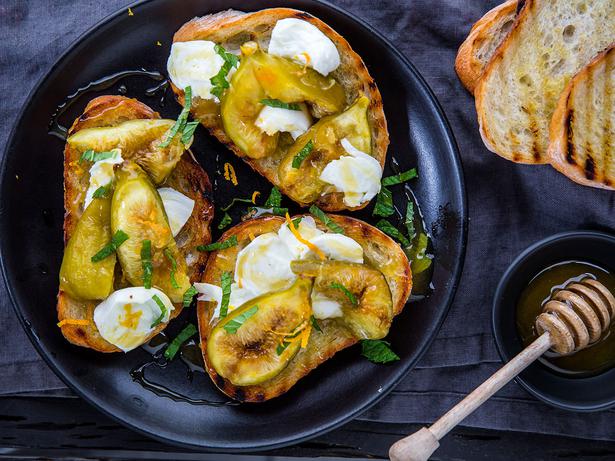 Fig cream-filled croissants. Photo / Babiche Martens

Fig & Mozzarella Bruschetta
Change up your bruschetta toppings with this mozzarella and fig recipe. When roasted, figs become sweet and caramelised and will dissolve in your mouth. A mild cheese, like mozzarella, adds a freshness to the topping, along with the mint. Cooking time for your figs will depend on their ripeness, so they may need a little less or more cooking.

Eleanor Ozich's Lemony Creme Tarts with Fresh Figs
Fresh figs star in this lovely dessert, paired with a lemony creme filling — like custard in texture, but slightly more tangy and scented with vanilla. The tart crust is a throw-together affair and requires no baking. Altogether, a very simple dessert, that you're sure to love.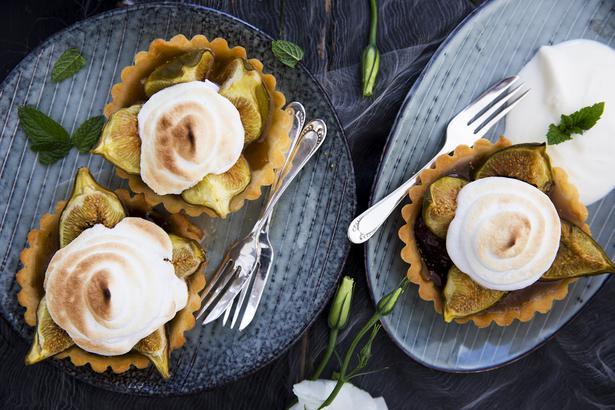 Roasted Fig Tarts with Meringue
These delicate fig tarts are as beautiful to look at as they are to eat. The grilled meringue topping adds a special touch, plus they're equally good enjoyed warm or cold. Be sure to serve with some silky Greek yoghurt.
Share this: