SPONSORED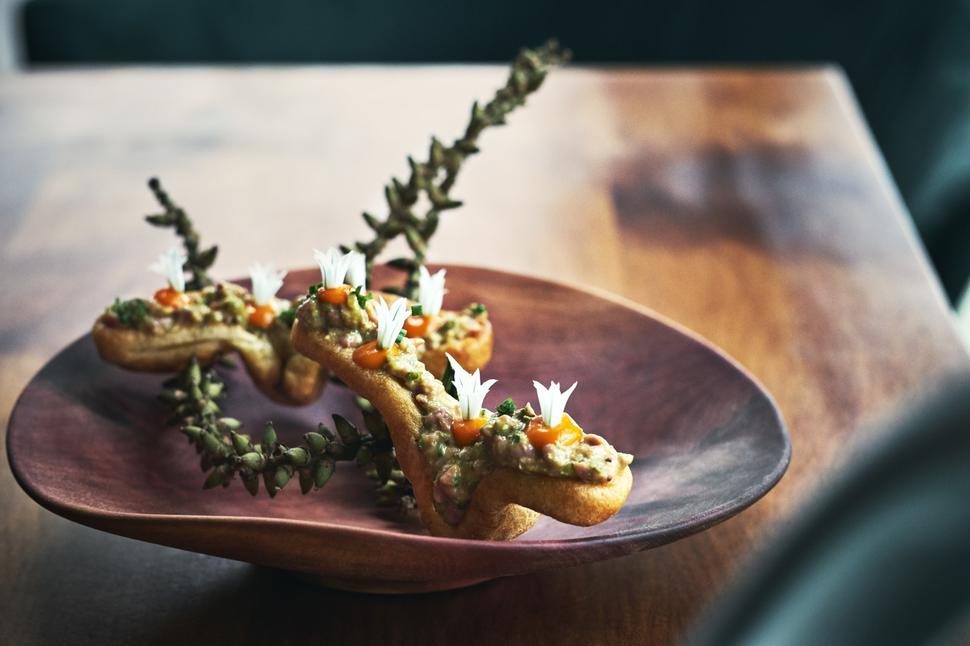 Fine-Dining Restaurant Ahi Is A Business Focused On Locality, So Is American Express
From highlighting home delivery to staying positive, its Shop Small campaign celebrates the importance of supporting small businesses during lockdown
Wednesday Nov. 10, 2021
Shop Small, shop local, and make it count. That's the message that American Express is serving up to New Zealanders with the return of its Shop Small campaign for another year, spotlighting eateries, cafés and restaurants in its network — like Ahi in Commercial Bay, a bold fine-dining restaurant making waves in Tamaki Makaurau. Ahi is a restaurant rooted in locality, influenced by the food and elements of Aotearoa. The ethos of supporting local goes two ways, with the Ahi team dedicated to working with New Zealand suppliers and honouring the best of our local product. "We are totally committed to showcasing Aotearoa," says general manager Chris Martin, who co-owns the restaurant with chef Ben Bayly, talking to Viva.
To connect with owners of small hospitality businesses in Aotearoa — like Ahi — for Shop Small, American Express is working in partnership with the Restaurant Association of New Zealand. "We're thrilled to see American Express bring their Shop Small movement to New Zealand for the second consecutive year," says Marisa Bidois, CEO of the association. "As advocates for the local industry, it's encouraging to see global companies stand up in support of small businesses, prompting the public to back the businesses that make up their communities."
READ: American Express Is Shining A Light On Local Dining Spots
She explains the importance of local stories, "the names, the faces, the people behind the shopfront are what make these restaurants and cafés so valuable to our communities." Community is what helped Ahi survive its first year in business.
Many businesses are adapting to current restrictions, and Ahi is offering its 'Ahi at Home' experience for people to enjoy in their own abode. Available for delivery and pick up, The Garden Box includes fresh, organic produce from the Ahi Kitchen Garden and the restaurant's favourite suppliers, allowing customers to assemble a multi-course menu at home.
Opening in August of 2020, it hasn't been an easy road for the Ahi team, who have shared similar challenges as their peers in the hospitality industry. That's why American Express' Shop Small is so important — what you spend and where can really have an impact on local businesses, as Chris explains to Viva. 
Small businesses are a traditional, much-loved part of the economy of Aotearoa. Could you tell us about yours — and what drives your vision? Why do you do what you do?
Ahi has always been a dream for Ben Bayly and me! We want to tell a story of New Zealand food and hospitality. Our vision was to create an experience that did justice to the amazing produce, people and cultures of Aotearoa. We are proud to tell this story, and this is why we do what we do.
What would people be surprised to know about your businesses?
People might be surprised to know that almost everything at Ahi has been locally sourced. We go to great lengths to support and buy local produce and materials and it is something we are very proud of.
What's been the biggest struggle for you as a small business this year?
The biggest struggle I would say was the uncertainty of not knowing what's around the corner! We were unable to open on time due to build delays and Covid-19. It was a difficult time and I worried about my new staff and the prospect of not being busy due to seating restrictions and lockdowns. It is hard enough opening a restaurant, but last year would have to rate as one of the hardest on record. No amount of experience could have prepared us for what we all faced last year.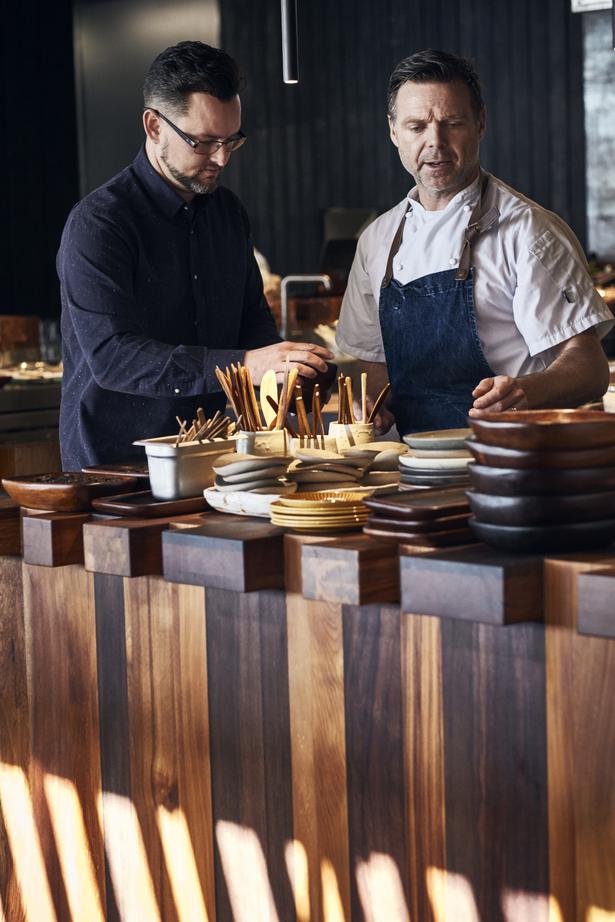 What are you most proud of?
One of the things I am most proud of is that we have such a close and loyal team. Many of our staff have worked with us previously and are great friends. They are proud to work at Ahi and we are proud of them and the amazing work they continue to do. I am also very proud of the response from locals given we are a Kiwi restaurant doing our best to represent Aotearoa. 
Why is it so important for New Zealanders to support small businesses?
Now, more than ever is a crucially important time to support local small businesses. Every bit helps and we are so grateful and humbled to be busy. We will never take that for granted and will continue to push the boundaries. Without the support for small business, we risk losing what makes us who we are.
How else do people show their support for small businesses?
There are so many amazing local businesses that would not be here today if they had not been supported locally through the challenges of Covid-19. Ahi is only here today because of that support and I would just hope that continues for us and all the other great small businesses that are relying on the domestic market.
What does it mean for you and your business to be part of the local American Express dining community?
We are proud to be part of the local American Express community. Ben and I have worked with American Express in the past and are delighted to continue this partnership at Ahi. 
Shop Small has returned to New Zealand for its second year. Founded by American Express, Shop Small aims to celebrate small businesses, highlight their importance within our communities and rally consumers to support them. There's a win for Card Members too. If you save the Shop Small offer to your eligible American Express Card, you'll receive $5 back when you spend $10 or more in-store at participating small businesses, up to 10 times.* Visit amex.co.nz/shop-small for more information on how to redeem the Shop Small Card Member offer and discover small businesses online and instore.*

*Up to 10 times. Limited offer. Offer ends 30/11/2021. Exclusions, T&Cs apply.
Share this: