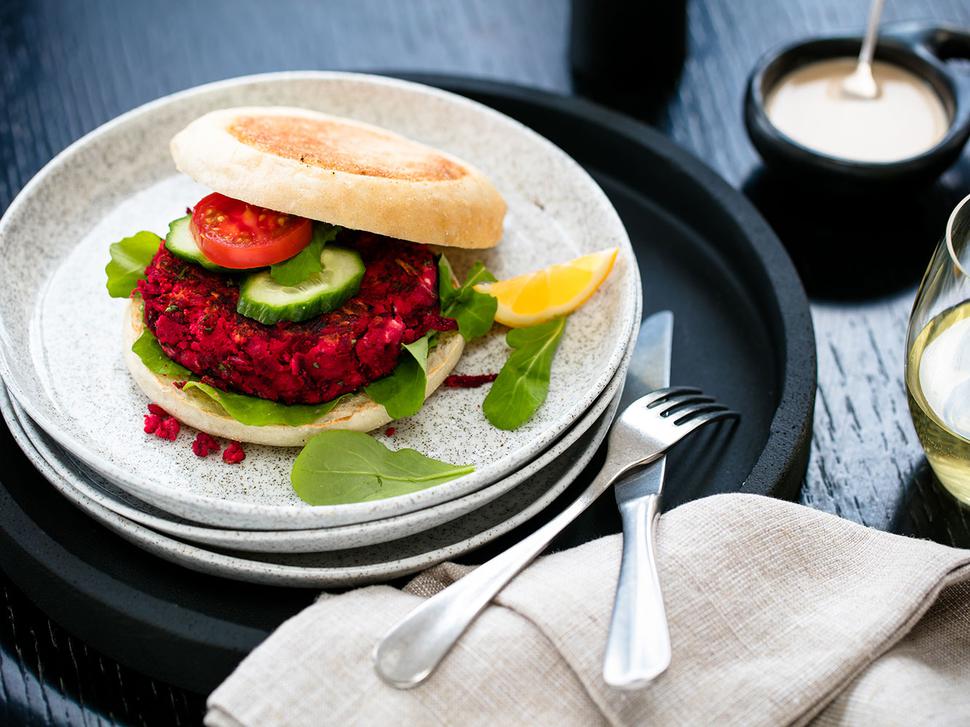 Awesomely Good Sliders & Burgers
From classic beef burgers to innovative vegetarian burgers, we've gathered our most drool-worthy crowd favourites for your summertime pleasure
Monday Feb. 5, 2018
Potato & Lamb Sliders
Who can say no to rare sliced lamb served with a tarragon-infused potato salad stuffed into a slider? Serve in brioche buns to bring a sweet and buttery texture. 
Beef Sliders 
This crowd favourite is classic beef all the way, served with lettuce, tomato sauce and aioli. 
Broad Bean Sliders
Broad beans, stashed in the freezer, are so easy to whip into a dip, which is served in these sliders. Add all sorts of fillings, such as roasted some cherry tomatoes for colour and a dollop of aioli.
Homemade Hot Dogs
These delicious hot dogs are even better with your choice of topping and are a party favourite every time.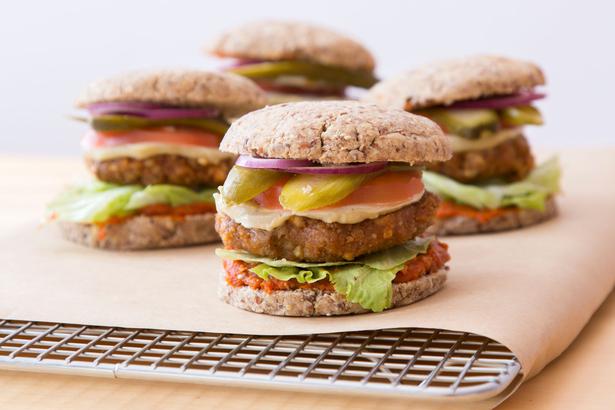 For a wholesome but nonetheless tasty burger try The Raw Kitchen's version. Picture / Supplied

Oyster Po' Boy
This insanely delicious dish comes from the cookbook Fried Chicken & Friends so you know it's going to be good. Oysters are soaked in buttermilk and then fried to perfection. To be sandwiched between home-made English muffins with coleslaw, hot sauce and mayo.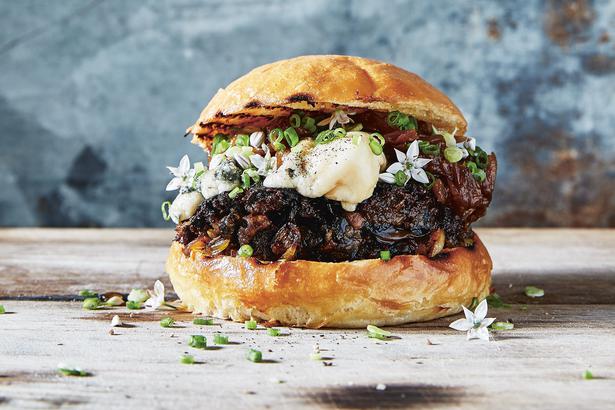 This mighty vegeterian burger will leave meat lovers drooling. Picture / Supplied

Beetroot & Feta Burger
Try beetroot grated and mashed into this yummy burger patty. Then pile on your favourite fillings and add a tasty aioli, or make a dressing with tahini and lemon juice. These patties make a good alternative to the traditional steak burger — and you can still add a fried egg if you wish.

Meaty Veggie Burger
This could be the meatiest-looking meatless burger you've ever tried. Beets lend earthiness and colour; chickpeas and wheat berries provide texture and bulk. Pan-frying gives them a nice, crisp exterior.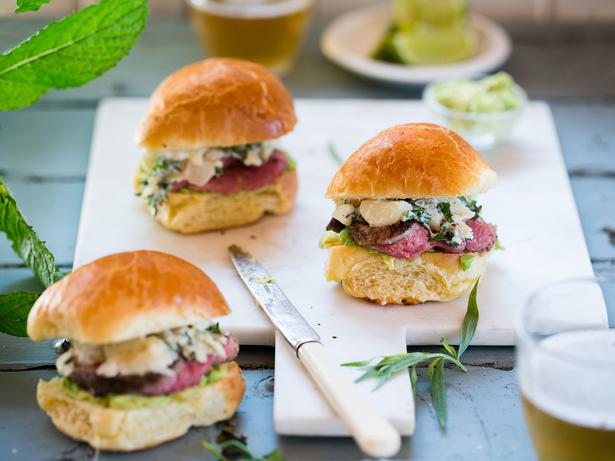 Serve this lamb and potato slider in brioche buns to bring a sweet and buttery texture. Picture / Babiche Martens

Black Pudding & Beetroot Burger
We all have our favourite fillings when building a burger, whether it's an egg, blue cheese or just your favourite home-made dressing. There is no right or wrong filling here. You will find good, old-fashioned black pudding in the sausage department at your local supermarket — or ask your butcher

Crumbed Snapper Burger with Tartare Sauce
This is a version of the Filet-O-Fish from Daniel Wilson's cookbook, The Huxtaburger Book, made using real, good-quality fish.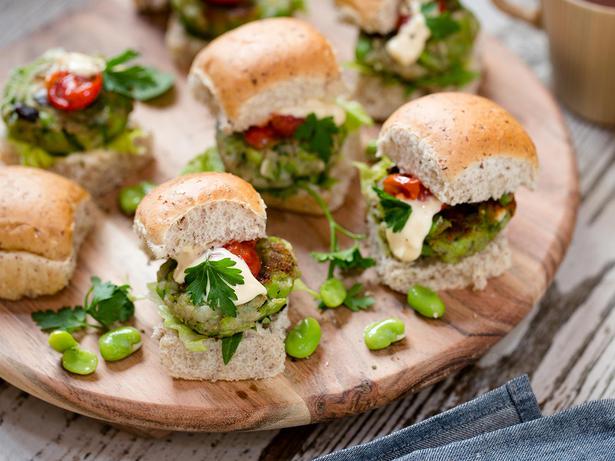 Make these delicious vegetarian sliders for ultimate tapas. Picture / Babiche Martens

Raw Burger
Olivia Scott of The Raw Kitchen shares a recipe for her raw burgers which use a tasty walnut mince. 

Kumara Patties Recipe with Poached Eggs
These are quick and simple to make, mashed with fresh herbs and lemon. Top with a runny poached egg, and tomato and basil on the side and you have a delicious breakfast. You could also make the patties with a mix of potato and kumara, and add chopped chilli for extra bite.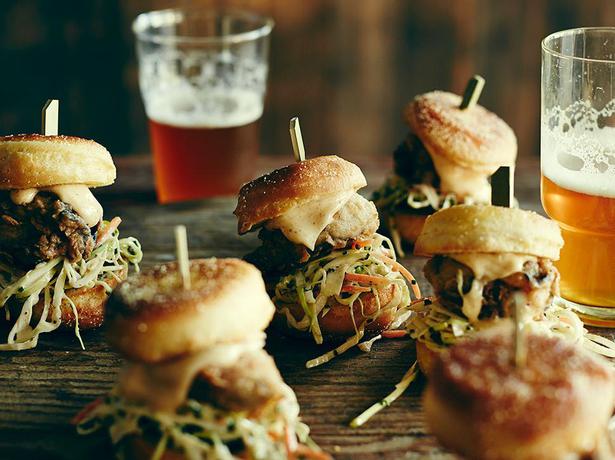 BBQ Portobello Burger with Caramelised Onions & Saint Agur Cheese
If you thought plant-based burgers were no match for their meaty counterparts, it's time to think again. Try this innovative and mouth-watering vegetarian recipe from Martin Nordin.
Falafel Burgers
These delicious vegetarian patties made from chickpeas are spiced cumin and turmeric as well as tahini and fresh chopped parsley. 
Black Bean Burger
Make this burger with protein- and fibre-packed black beans. Perfectly sandwiched between a burger bun with all the toppings – sliced pickles, tomato, onion, lettuce, Thousand Island dressing (or mayo and ketchup) and mustard. 
Share this: