Fish Recipe in Lime Sauce
This tasty marinade adds an extra kick to the fish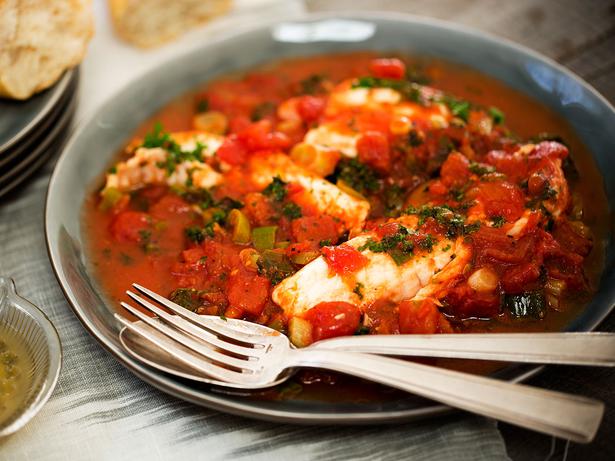 Friday Oct. 10, 2014
FISH IN Lime SAUCE
Serves 4
600g white fish fillets, skinned
Zest and juice of 6 limes or 4 lemons
1 Tbsp salt
¼ tsp Tabasco sauce
1 Tbsp coriander seeds, crushed
1 Tbsp olive oil
2 spring onions, chopped
420g diced tomatoes
1 tsp oregano
¼ cup chopped parsley

1. Place fish fillets into a flat dish. Pour over lime zest and juice, and sprinkle with salt, Tabasco and coriander seeds. Cover and marinate overnight. It will appear cooked.
2. Heat oil in a frying pan. Add spring onions and cook 3-4 minutes. Add tomatoes, oregano and chopped parsley. Simmer for 5 minutes until slightly thickened.
3. Strain marinade from fish, reserving it to add later. Place fillets into tomato sauce, cover and cook for 5-10 minutes or until fish is tender and just cooked through.
4. Pour over reserved marinade and gently stir through.
5. Carefully plate fish and spoon over sauce.
Share this:
More Food & Drink / Recipes