A One-Off Dinner At Fish Restaurant Is Bringing A Taste Of Sydney To Auckland
The 'Cheers to Local' dinner will combine signature Hilton dishes with locally sourced ingredients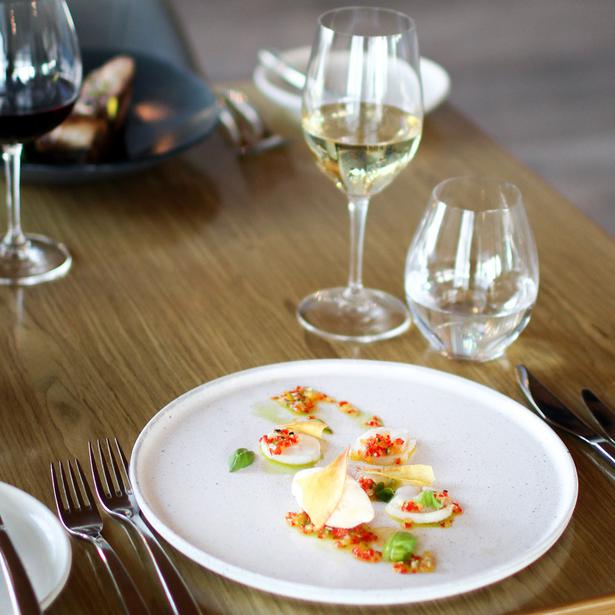 Wednesday July 4, 2018
Luke Mangan says Auckland's Hilton holds many memories for him — most notably the occasion he cooked for Bill Clinton there during his US presidency.
The well-known Australian chef (who has 21 restaurants and five cookbooks under his belt) opened the first restaurant inside the hotel and is returning to Auckland for a one-off 'Cheers to Local' dinner at its Fish Restaurant, bringing with him his favourite recipes from Sydney.
"I love coming to Auckland," Luke says. "I love the produce, the restaurants and wine, so it will be a good chance for me to catch up on the Auckland dining scene." He explains that he and the head chef from Hilton Sydney's glass brasserie will recreate the restaurant's signature seafood dishes using sustainable, locally sourced ingredients.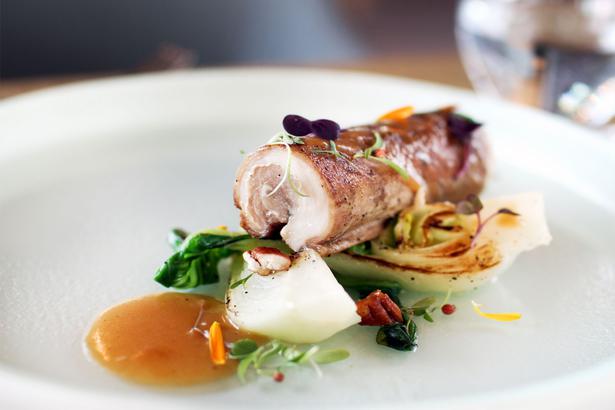 This includes their kingfish sashimi with ginger and eschallot dressing, and an organic egg crab omelette with enoki mushrooms, herbs and a miso mustard broth. Being a collaboration, the other courses will showcase dishes from Fish Restaurant's menu, including a scampi carpaccio with ginger gelato and belly of lamb with masterstock veloute and candied walnuts.
Each dish will be matched to a wine from Marlborough's Cloudy Bay, the final course will be Luke's "amazing" liquorice and lime trifle and a glass of rosé.
Luke says the dishes reflect both the increasing need for sustainable practices and a return to "honest, real food".
"Thankfully we've got away from molecular cooking and the foams and gels and we're coming back to real food and real flavours.
"There's been so much talk about sustainability — we need to be sustainable in everything we do, not just restaurants and food."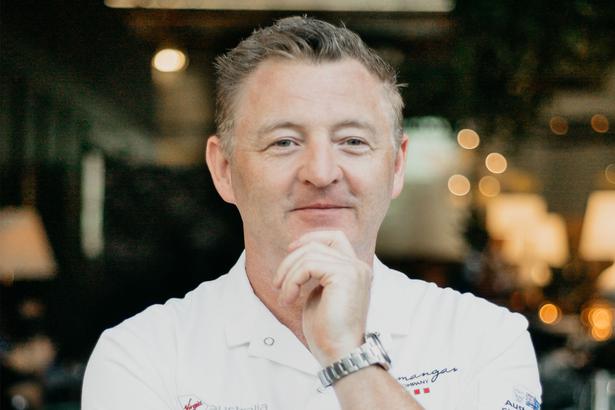 Luke spends at least half his year travelling, checking in on his restaurants, taking part in special events and gathering new ideas.
"As a chef that's how you evolve, catching up on new trends in different countries and cities," he says, adding that he's looking forward to enjoying the delicacies Auckland has to offer during his visit next month.
"Drinking some Cloudy Bay Te Toko . . . eating some oysters . . . I love all that."
• Cheers to Local with Luke Mangan, July 21, 7pm. Fish Restaurant, Level 1, Hilton Auckland, Princes Wharf. Tickets $189 each. To book call (09) 978 2012 or visit Fishrestaurant.co.nz/Cheers-to-local
Share this:
More Food & Drink / The Latest