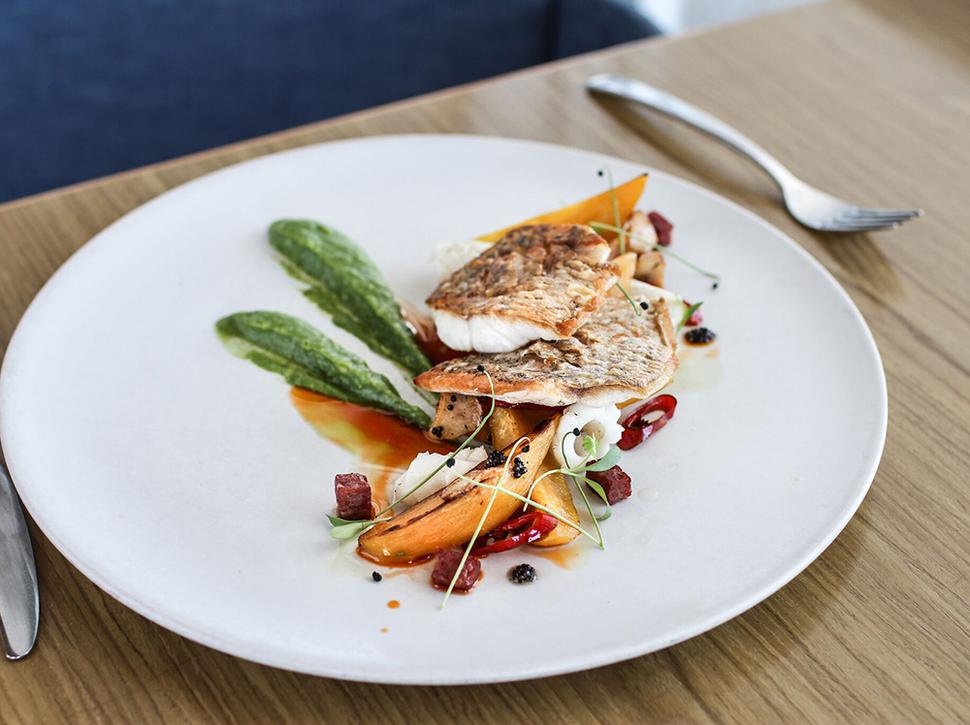 Serve Fish Restaurant's Favourite Pan-Fried Terakihi At Home This Summer
The Viaduct seafood hotspot's new executive chef reveals his top secrets for crispy fish and silky smooth puree
Wednesday Nov. 28, 2018
Bringing strong Pacific roots and a bit of French flair, executive chef Wallace Mua has influenced the Fish menu since joining the team in August. Wallace has spent the past six years learning his trade in an array of French restaurants which has made him appreciate the quality of Kiwi kai even more. 
"The passion New Zealanders have for our environment is hard to match. With seafood especially, you can taste the difference — when I was in France I struggled to source anything worth serving because of the overfishing. It's exciting to be cheffing in a country with produce I can be proud to present to our diners", says Wallace. 
Below, he shares a summer favourite of pan-fried tarakihi and top secrets for crispy fish and silky smooth puree.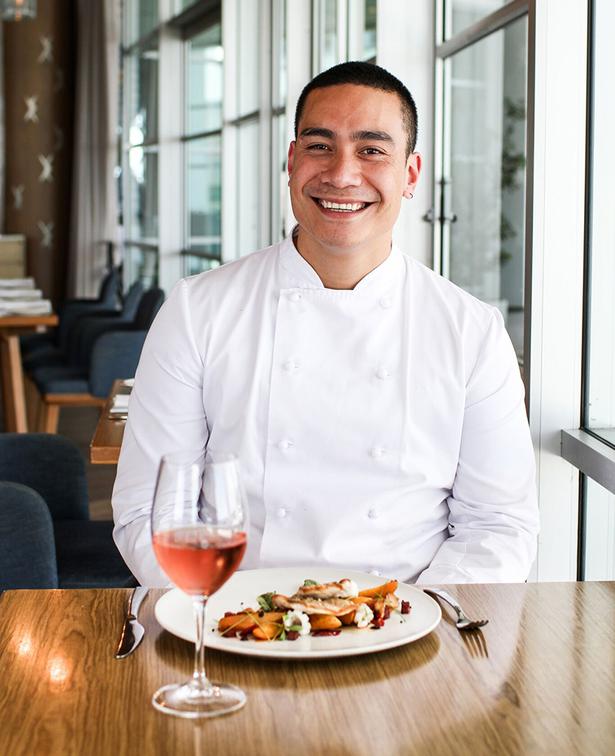 PAN-FRIED TERAKIHI WITH KUMARA BUBBLE & SQUEAK AND AVOCADO PUREE RECIPE
Serves 4 
Avocado Puree 
2 avocados 
3 garlic cloves, chopped
50g coriander, chopped 
2 Tbsp olive oil 
1 lime, juice  
40g fresh tarragon, chopped
1 tsp green Tabasco sauce 
1/4 cup natural yoghurt 

Bubble & Squeak 
Mustard seed oil
1 Tbsp nigella seeds
300g calamari, scored and sliced into thin strips
500g Spanish chorizo, cubed 1cm x 1cm
1.2kg baby kumara, peeled, steamed until just cooked and cut into halves long ways
Red chilli, sliced thinly

Fish 
4x 160g tarakihi fillets, skin on and boned
1. Peel and de-stone avocado and put all ingredients apart from yoghurt into a high-speed blender and blitz until smooth. Fold in yoghurt and season with salt and ground white pepper.
2. In a very hot pan add mustard seed oil and nigella seeds. Sauté for five seconds. Add calamari, then chorizo and finally kumara. Add the sliced chilli right at the end and set aside.
3. Season fish and pan fry starting skin side down to get a crispy skin. Flip at the last minute to heat on the flesh side then set aside on a resting tray.
4. Serve with a swipe of puree, the kumara bubble and squeak and top with fish. Garnish with semi-dried vine tomatoes and coriander leaves.
Share this: