5 Local Food Accounts Serving Up Delicious Inspiration On Instagram
Up your lockdown meal game with these great online food repositories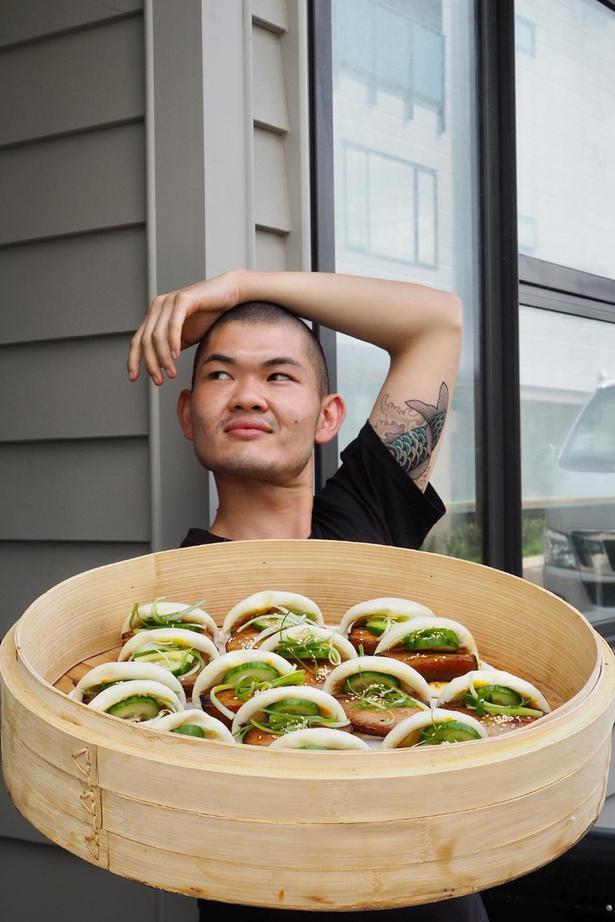 Tuesday Sept. 7, 2021
Instagram is often a sum of careful considerations. For these accounts, their specialties lie in the abundance of them, brought to our screens — then our tables — through lusciously sticky sauces and flavours that expand, if not transform, our understanding of food.
Sam Low
@_sam_low_
We were first alerted to Sam's food account during his isolation period in which he redesigned the quarantine meals he received into works of art. Sam has actively shared delicious meals (think twice-cooked pork belly gua baos, eight treasure rice, and egg and mayo sandwiches with furikake) and coffee inspiration ever since.
Alex Haslop
@alexskitchenstory
Based in London, New Zealander Alex first popped onto our screens last lockdown after her simple meals quickly gained popularity. Not only are they visually pleasing, the flavour-packed recipes are easy to follow and will have you inspired to cook at home more often (try the ricotta, honey and pistachio cheesecake, light but not too sweet, with a biscotti base).
Ali Hitchcock
@hitch.cooks
Auckland local Ali's drool-worthy creations are sure to inspire. He will have you trying traditional recipes with a twist, such as a to-die-for green mac 'n' cheese, to boost your intake of daily greens while relishing in guilty pleasures and tried-and-true classics, like a hearty pie or stacked sandwich.
Polly Markus
@miss_pollys_kitchen
Auckland-based Polly could very well be the young Nigella of New Zealand. Her creative recipes, across an abundance of cuisines, will inspire you to use traditional flavours out of the norm. There are recipes for all levels, including crispy smoked fish and kumara cakes, a chicken rendang tray bake and deep-fried buffalo chicken tacos, and most can be adapted to a range of dietary requirements.
Brynee Wilson
@brymakingkai
Brynee is a ZM music extraordinaire by (week) day and a nutritionist specialising in vegan meals. Discover a range of delicious meat- and dairy-free lunch- and dinner-inspired meals, from baked banana, pear and walnut oats to pumpkin and parsnip Freekah salad to peanut Dan Dan noodles. Her best-kept secret is her baking, though; don't walk but run for that vegan brownie recipe.
Erin Clarkson
@cloudykitchen
When all you can dream about are treats, look no further than Erin's dreamy creations. Fall into the irresistible sweet page filled with custard and raisin-filled cinnamon buns, 100s and 1000s macaroons, cream-filled doughnuts, small-batch S'more bars, a blueberry balsamic tart with crostata latticework, and much more.
Share this: