Cool Cat and the Hat
Always on the lookout for a new challenge, top New Zealand chef Hayden McMillan is now determined to make his mark in Melbourne. Jesse Mulligan explains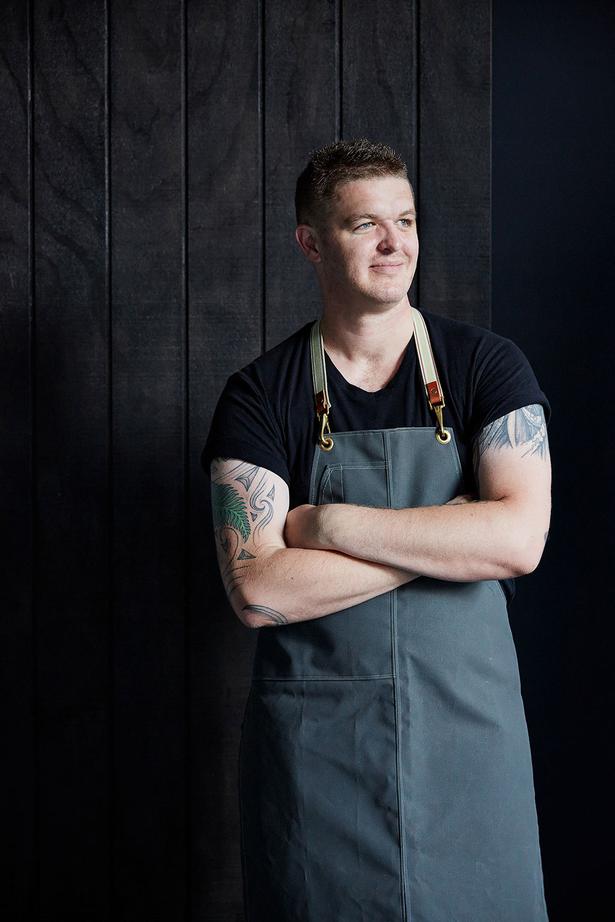 Saturday Sept. 12, 2015
Melbourne's housing shortage is a myth. For just $150 a week, you can rent a room upstairs at the Astor Hotel in Lygon St, a short tram ride from the city centre. Just follow the smell of old cigarette smoke up the filthy carpet of the miserably cold internal staircase.
But note, the bedroom at the top of the stairs is already occupied. Young New Zealand chef Hayden McMillan has filled it with some of his food experiments — jars of yeast, a tank of cultured "kombucha" tea and 30 to 40 individual fermentations bubbling and fizzing with good bacteria.
McMillan is the head chef downstairs at The Roving Marrow, the 127-year-old hotel's new restaurant, and phase one of the building's refurbishment (those bedrooms will follow). It's a smart, if typical, city dining room with dark wood panelling, long mirrors and a busy open kitchen. But the eating concept is unique, even for Melbourne's famously progressive restaurant scene.
"I wanted to do something different," says McMillan, who arrived in the city via a celebrated stint as chef at the Waiheke Island Yacht Club pop-up restaurant during the America's Cup in San Francisco.
"I knew that to make an impact in Melbourne, I had to do something original, something no one had seen before."
His big idea was a food trolley, heaving with freshly prepared appetisers and tastings, wheeled around the restaurant by wait-staff for diners to pick and choose from: a warm cup of miso-braised oxtail broth, a shot glass of vanilla-pickled Cloudy Bay clams, oysters with kim chi, dehydrated kale crisps with goat curd.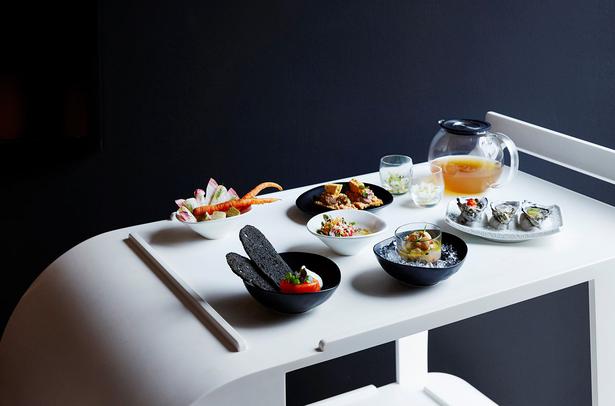 Conceived by McMillan as a "Western version of yum cha", the trolley disrupts the usual read-and-order ritual. "When it rolls up to your table it's like eating with your eyes," he says. "It's so much more visual than a menu. Plus, it's fun, it's fluid and I can change things up whenever I please."
It's incredible, inspiring food, from a chef feeling the twin pressures of launching a new restaurant concept, and doing it so close to home. "San Francisco was stressful but this is make-or-break. I don't want to come back to New Zealand with my tail between my legs."
The trolley innovation sounds simple but initially the execution proved difficult.
"On our first night I thought: 'I've made the biggest mistake of my whole career'," says McMillan, who immediately realised the futility of filling a trolley with fresh, perishable food when the dining room was almost empty, or when guests were arriving at staggered and unpredictable times.
But the challenge and risk were part of the appeal, and part of the reason he emigrated from New Zealand.
Near the top of his game in Auckland, he was attracted to Melbourne's bigger pond, and to the creative freedom of a larger city.
"It would have been easy to do what I'd done before," he says of his new Melbourne restaurant. "I would have had two hard services and then nailed it. But this... I've had to learn to do service all over again. Even after six weeks, the number of services where we've been really happy at the end have been slim. We're fully out of our comfort zone."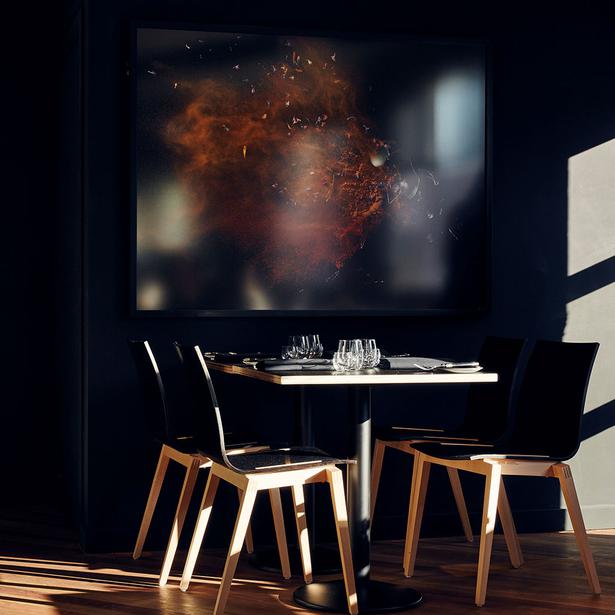 "We" are McMillan and his soon-to-be wife Dominique Fourie, who manages service at the restaurant, and who has worked at a number of renowned eateries as maitre d' and sommelier.
Neither expected to have their own space so soon — within six months of arriving in Melbourne. They'd talked about the city as a "finishing school" for each of them, anticipating years of grunt work before venturing out on their own. But McMillan's friendship with another ex-pat chef, Morgan McGlone, led to the opportunity at The Astor.
"Morgan said, 'Look, my friend's got a pub with a room in the back. It's like a blank canvas to do what you want'."
It was perfect for the concept McMillan had been dreaming of, where a literally rolling selection of appetisers is followed by a more formal menu of incredible plates: brown sugar and tamari-roasted pumpkin with labneh and sprouted lentils; wild mushrooms with smoked potato puree, sous vide egg and mushroom stock; roast banana with caramel mousse, coconut and lychee.
With new restaurants opening each week in Melbourne, locals rely heavily on critics to tell them which are the ones worth visiting.
While I'm talking to McMillan, the first review for The Roving Marrow comes online. We read it together, and it's good — 15 out of 20 in the biblical Good Food Guide. That's enough for a coveted "Hat" in their annual best restaurants list. It's great news, though not the relief you might expect.
"Now everyone will come here, including a lot of chefs," is the first thing McMillan says to me whenhe finishes reading. "We're really going to have to make sure it's awesome."

• The writer was hosted by Tourism Victoria and stayed at Crown Towers, crownhotels.com.au.
Share this: