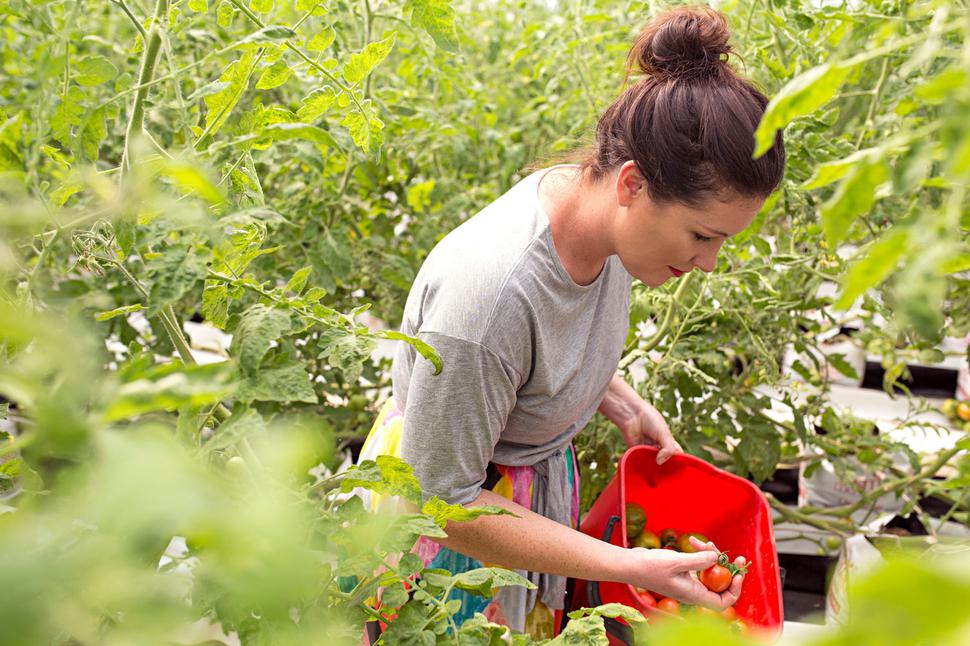 Food Industry Favourites & The Women Who Inspire Them
We ask some of our favourite people in the food business about the women who have led them to where they are today
Thursday March 8, 2018
JESS DANIELL
Chef and owner of Jess' Underground Kitchen
Deb Perelman from the blog Smitten Kitchen first inspired me to write about food and start my own food blog back in 2009 and this was the moment my adventure with food began. What I love about Deb is her distinctive tone of voice and the way she is unashamedly who she is — not a celebrity chef but just a really honest, down-to-earth cook. In a way, I maybe relate to this because I'm not a trained chef, and everything I do just comes from a love of food.
On a more real level, there are a handful of young Auckland women who all started food businesses around the same time as I launched JUK — some are still doing it, some aren't — and we'd meet up for coffee or wines and just talk and talk. Every time it would result in the most refreshing and empowering conversation; I know we all walked away from those catch-ups with a weight off our shoulders.
They kept me sane during a very unknown and crazy period of my life when JUK was first starting. None of us had much experience of being in the food industry and everyone was so supportive and willing to share information (even kitchen space) in that first couple of years. I thank each of those women for being my ongoing inspiration.
READ: Why Jess' Underground Kitchen is So Successful
STEFANIA UGOLINI
Chef and owner of Pasta e Cuore
My mother and my grandmother, together, were the first people who inspired me to begin working in the food sector. Through them, I learned the importance of my cultural roots and traditional recipes from my home country. With them, I opened my first restaurant where we began to explore ways to adopt the ethical treatment of animals and sustainable, locally sourced crops into our kitchen.
Thanks to them I learned how to make our food from basic ingredients, rather than buying ready-made products. Through them, I saw that substituting skill and effort over convenience resulted in healthier, higher quality and better-tasting food.
The thing that amazed me was their passion and their determination to promote a cuisine that is honest and simple but also of extremely high quality. The best thing I learned from them was discipline, to believe in myself and have respect for other people and the world we live in.

READ: Restaurant Review: Pasta & Cuore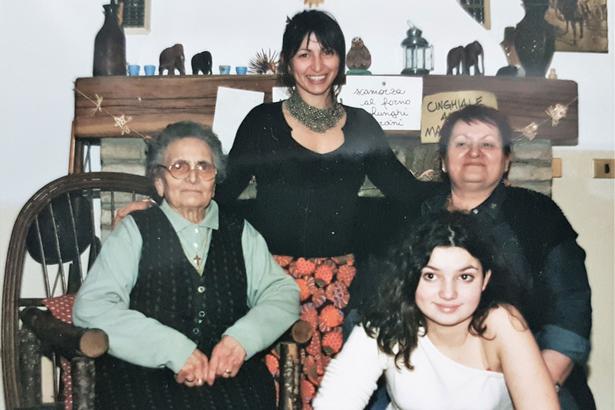 KIM KNIGHT
Canvas feature writer and restaurant critic
Her name was Trish. I think of her as old but she was probably in her 30s. I was young. Way too young to be legally working behind the bar at the All Nations Tavern, Barrytown.
The pub that's now a backpackers was at the top of the road that goes past the school (two classrooms), the cemetery (a fenced paddock) and the hall — famous now, but back then, we just used to book it for badminton. Trinity Roots, Blerta and the Mint Chicks have played there. The only band I remember seeing was The Gypsy Mountain Pickers. Oh, how we danced. Anyway, the pub.
Once, a farmer asked if I could get a whiskey on top of his beer.
"Sure," I said.
"Well next time, fill it up!" he snarled.
They would stand at the bar and drink in "schools". Each man would leave a pile of cash on the polished wooden counter and it was the barmaid's job to know whose round it was and which mound to take the money from. It was hopelessly confusing. The more people drank, the less trustworthy they became.
"Get a matchbox," instructed Trish. Behind the bar, where the punters couldn't see, she would push that marker along to mirror the piles of money. No man ever told her it wasn't their turn to pay.
SHANNON VANDY
Chef and owner of Lillius
I was 13 when I decided that I wanted to become a chef and my mother has always been very supportive of this decision and helped me to get the best start possible. She had me when she was quite young and this and the many other things she has done for me have influenced my drive and determination to become who I want to be.
I went through some tough times in the kitchen when I was younger and my mum always reminded me that it would get better and that my hard work would pay off. She taught me not to give up.
I learned from her, that life can be unfair but you can't blame anyone else. Just keep your head down and get the job done. And when you are finished, make sure you call your mum.
READ: Restaurant Review: Lillius, Newton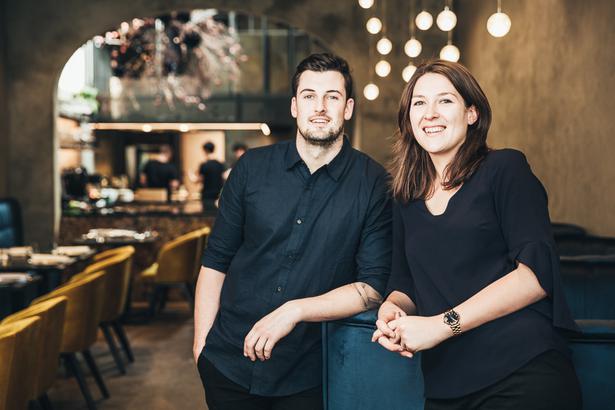 BRONWEN LAIGHT
Head chef The Shed at Te Motu
During my high school years, I had an after-school/weekend job in a trendy health food cafe where I waited on tables, washed dishes and made sandwiches. The head chef, whose style, personal and professional, I admired very much, became much like a big sister to me and encouraged and nurtured my passion for cooking.
She organised staff excursions to some of the new trendsetting restaurants of the time in Vancouver. She also bought me my first cookbook, which was The Silver Palate by Sheila Lukins and Julee Rosso, two women who owned a deli in New York. This cookbook heralded a new style of cooking for the 80s using influences and ingredients from around the world, which was a change from the French-based cookery of the time.
In 1990 I went to Australia to further my career. I didn't work for any female chefs during my 10 years as they were a rare commodity in those days. There were a few woman that I took notice of though, such as Gay Bilson of Berowra Waters, Christine Manfield in Sydney, Stephanie Alexander in Melbourne and Alice Waters in Berkeley, California. If I had had the opportunity I would have loved to have worked for Christine Manfield as her eclectic style, attention to detail and love of spices really appealed to me.
These days there are many female chefs I admire and find inspiring. Two particularly are New Zealanders Analiese Gregory and Monique Fiso.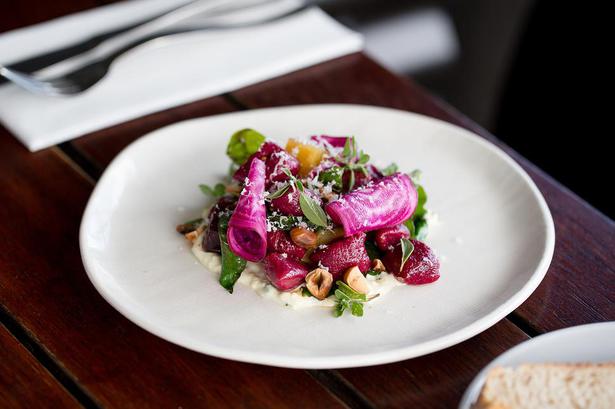 READ: Restaurant Review: The Shed at Te Motu
YAEL SHOCHAT
Chef and owner of Ima Cuisine
My mother was an amazing cook but was also always learning: collecting new recipes, questioning people on how they made this or that, trying new ideas and clipping recipes from magazines. When I was a kid, not many people had a collection of cookbooks — most people had one which was like some sort of bible — but my mother had three shelves of cookbooks, a pile of cut-out recipes and a box of cards divided and filed away under the relevant heading.
When I moved to Britain to study I was really influenced by Rose Gray and Ruth Rogers, who owned and cooked at The River Cafe. I still have all their books — I loved how they cooked simple flavourful natural looking food from exquisite ingredients.
When I moved back to Tel Aviv I loved Orna and Ella, a cafe and restaurant owned and run by Orna Agmon and Ella Shein. They, too, made everything from scratch: beautiful, simple, tasty, nourishing food. They have a complete dedication to making the best food. It's not about ego and arty plating, it's about the ingredients and balance.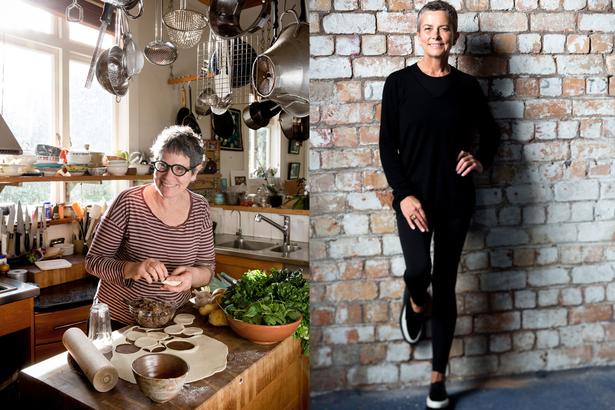 JACKIE GRANT
Hipgroup restaurateur
Of course, it's Jo Pearson (Hipgroup's head chef). My admiration for, and of Jo, is so multifaceted, there's not a singular aspect, because she is layered herself and her reach so broad. I admire her strength, her ability to grind, to carry the hardship of hospo when you open a new restaurant and have to give it everything you have, all your time, energy, passion, stamina — everything. She does it. And she would never expect or ask for anything from anyone that she isn't doing herself.
I love her diversity, how she has helped innovate everything at Hipgroup. Everything we do she has researched, dug down and learnt herself. She drives the innovation at our farm, from seed to produce to table. Because she cares, she fosters such an inclusive culture that her ability to mentor touches every person in the kitchen. She is fearless and it is Jo that has driven the entire knowledge base for sustainability across the group and the commitment to our food philosophy.
You know, after all that, what shines through, is that I admire her heart — it's fierce tenacity, honesty and ability to love and care. She has taught me through her incredible palate, to be simple, to care and to cook with simple, seasonal product. Her favourite food is the humble tomato on toast. This actually represents Jo. Simplicity, honesty and delivered with care. Her hunger, passion and innovation excites me and I couldn't and wouldn't want to do this without her.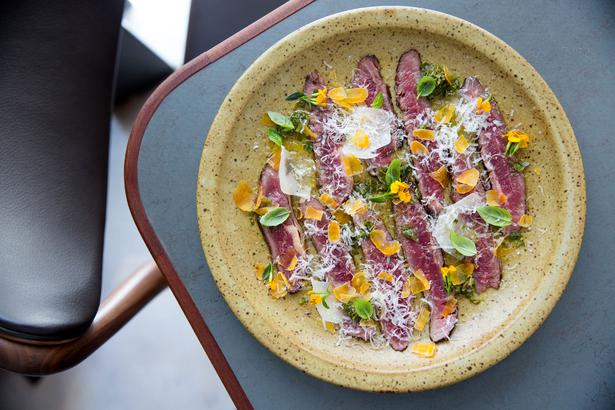 Share this: