The Dish: The Latest in Food News
The inside word on what's new in food and drink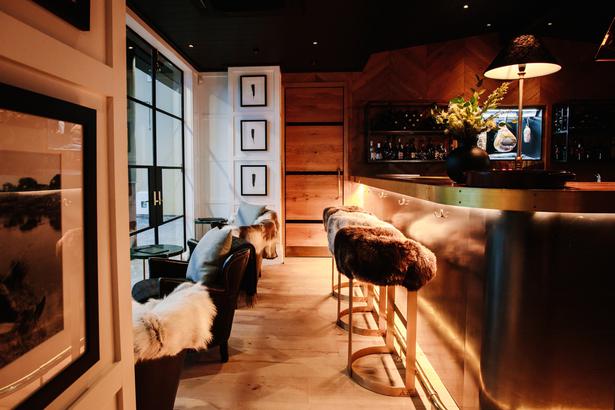 Wednesday Nov. 2, 2016
RODD & GUNN RAISE THE BAR
Heritage menswear label Rodd & Gunn has made a foray into the hospitality business with the launch of The Lodge Bar in Queenstown. It's been an exciting couple of weeks for the Central Otago resort town, following the recent openings of Louis Vuitton's new "mountain resort" store next door, and the World boutique around the corner. The new luxury bar, with its floor-to-ceiling glass doors offering amazing views of Lake Wakatipu, reimagines and reinterprets a classic lodge for contemporary times, with American white oak floorboards, brass fittings, charcoal ceiling and a pressed steel bar and fireplace. The seasonal menu has been designed by The Musket Room chef Matt Lambert and the wine list by Master Sommelier Cameron Douglas. There's a retail space attached. 
2 Rees St, Queenstown. thelodgebar.roddandgunn.com 
AUGUST SURROUNDS
Chris Rupe's new baby has been baptised. His soon-to-be-opened restaurant, in the old Ponsonby Post Office, is called Augustus Bistro. In giving it that moniker, Rupe (SPQR) has paid homage to the building's past. Augustus Edward Braithwaite was the former postmaster at the site on the corner of College Hill and St Marys Rd. His murder, in 1920, sparked the first investigation which was solved by the use of fingerprint identification. And the Historic Places Category 1-listed building will bear some fingerprint whorls of its own in its new design, promises Chris. In deciding the name of the bistro, he said "We thought we'd like to take some of the history and some of the heritage of this beautiful building." Augustus Bistro will open later this month.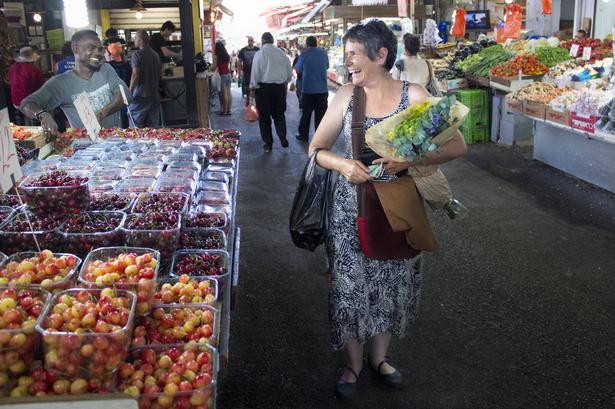 Ima's Cuisine's Yael Shochat at the market. Picture / Callum Thomas
BOOKSHELF
Ima Cuisine by Yael Shochat (Random House, $55)
Yael Shochat has been feeding hungry Aucklanders her delicious self-taught cuisine since she opened the Lunch Box in downtown Auckland in the late 1990s. These days her restaurant and deli operates out of a much larger premises on Fort St as Ima Cuisine, but the iconic restaurateur is still front and centre and the eatery's heart and soul. Ima Cuisine, her first cookbook, features recipes both from the restaurant and from home, and is a combination of Mediterranean, North African, European and Middle Eastern dishes.
READ Ima Cuisine's Fattoush with Fried Haloumi Recipe
The Monocle Guide to Drinking and Dining (Gestalten, £40 from monocle.com)
New Zealand has a satisfying presence in culture bible Monocle magazine's new drinking and dining handbook, which features a global hit-list of must-visit eateries around the world: Ortolana, The Oyster Inn and Dizengoff make the cut. Kiwis also pop up in the book's features on inspirational producers, including coffee connoisseurs Allpress, guides on how to turn a passion for food or drink into a career (the Hip Group is described as a gamechanger), local flavours (we finally get credit, sort of, for the flat white), and recipe section (Kokako's sweetcorn and courgette fritters with beetroot salad and summer salsa get a whole page). There are also essays about drinking and dining, sections on markets and retailers, packaging and products, party tricks, and a My Last Meal section with interesting celebrity food-lovers including John Malkovich and Alison Goldfrapp. A stylish addition to the bookcase for those of us who plan a lot of our travel around where and what we're going to eat.
READ How To Be the Ulimate Party Host
WE'RE LOVING . . .
The new seasonal homemade jams from Humble Kitchen, with unique flavour combinations such as strawberry, vanilla bean and rosewater, and salted caramel and spiced pear butter (both $11). Humble Kitchen's founder, Rachel Jones, creates small batches of sauces and preserves the "old-fashioned way" with no added colours and preservatives, and free of refined sugar — sweetness comes instead from dates, honey and coconut sugar, adding unique flavours plus nutritional benefits. For stockists or to buy online, visit humblekitchen.co.nz
MAKE A DATE
Hopefully this week's Viva party issue has inspired you to start thinking about drinking some of the bubbly stuff. "Thank Krug It's 5 o'clock" is underway again until the end of the year, with five eateries across the country offering a flute of Krug Grande Cuvee at 5pm weekdays for $65 — a champagne traditionally available to purchase only by the bottle. Each year top chefs are invited to pair food with the champagne; this year Ben Bayly from The Grove has put his spin on the 2016 food match: egg. He's designed three entrees, including a spin on Kiwi favourite egg and soldiers, using layers of egg, including chawanmushi with sturgeon caviar (pictured). In Auckland, "Thank Krug It's 5 o'clock" will be available at The Grove, Seafarers and Ostro; while Wellington's Intercontinental and Queenstown's Eichardt's will also host the promotion. $65 per flute at The Grove until December 31.
READ Which Bubbles Go Off With a Bang At a Party?
Share this:
More Food & Drink / The Latest