Start the Day Right
Having Good One withdrawals? Here's your new answer to breakfast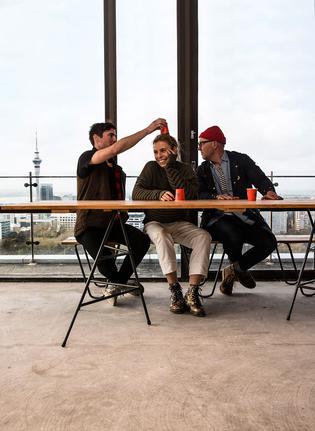 Why not start your morning routine a little differently this week? From tomorrow, you can enjoy fresh organic sourdough toast, made and served by baker Carter Were from Were Bros, with toppings by Tom Hishon of Orphans Kitchen, accompanied with coffee by Coffee Supreme — at the top of a 12-storey building.
This is the start of a series of pop-up breakfasts called Popped Culture, which over the next few months will see new locations around Auckland taken over for three days at a time.
The idea is to inhabit places while they are being repurposed, with Popped Culture #1 to be held in the building on Khyber Pass which will soon transform into the SKHY apartments designed by Cheshire Architects.
When Ponsonby coffee haunt Good One, run by Coffee Supreme, closed in July, the team decided to stay connected by creating breakfast events in unexpected and inspiring locations around the city.
"The criteria was to find somewhere that is perhaps a bit undiscovered or a bit tucked away, where nobody has been before," explains Coffee Supreme chief executive and creative director Al Keating. "It needed to have morning sunshine and somewhere we could spread out and have a big group of people".
Each Popped Culture event will be a unique experience, aimed at bringing together emerging talents and a mixed generation of chefs and bakers. Viva is proud to be a sponsor and we'll be there — we hope to see you too.

• Popped Culture is on this Thursday and Friday from 7.30-9.30am, and Saturday 8.30-10.30am, 44 Khyber Pass Rd, Eden Terrace. Tickets $16. Find out more at poppedculture.co.nz
Share this:
More Food & Drink / The Latest