SPONSORED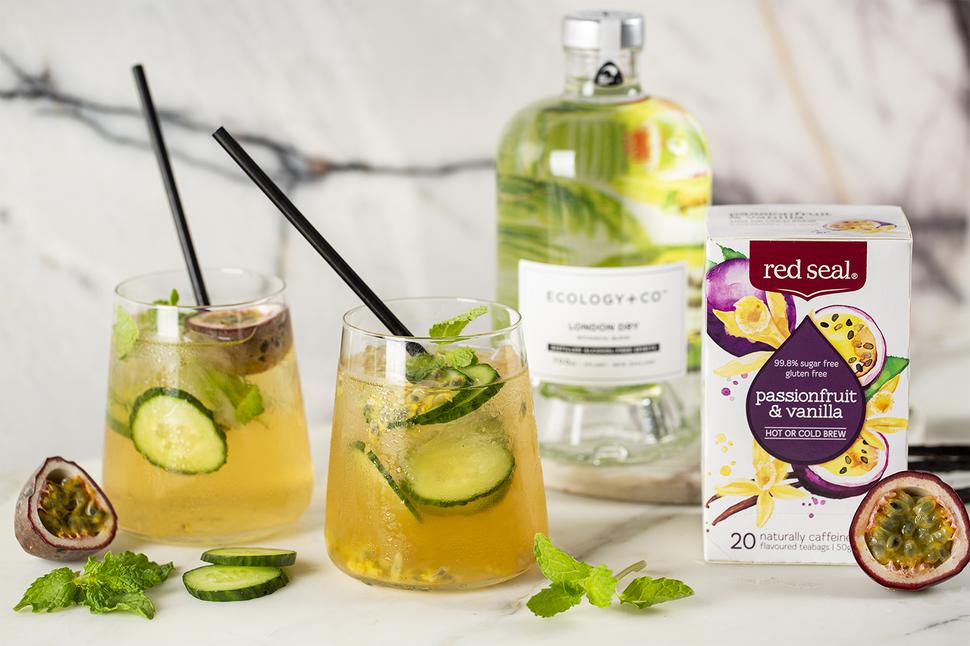 Try This Lighter Twist On Your Evening Tipple
This passionfruit and vanilla cocktail recipe is low sugar (and sans alcohol too)
Monday March 4, 2002
A new season is an apt time for making lifestyle changes, and it also has us stocking the cupboards with new options, old favourites, and getting creative in the kitchen.
Many people are seeking balance, trying healthy alternatives, or simply wanting to cut back a little on things like sugar and alcohol. Especially when making drinks at home, the choice is in your hands.
When mixing up your next tipple, there's an ingredient that may surprise you (and might even be in your cupboard already).
Red Seal's Passionfruit and Vanilla brew.
A fruity caffeine-free infusion (great for those looking for de-caf options) there's also the added appeal that it's 99 per cent sugar free — instead harnessing the flavour of stevia for that sweet taste, a natural, plant-derived ingredient.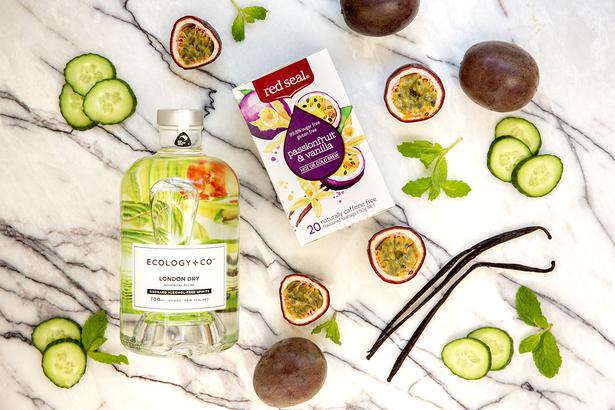 Photo / Babiche Martens

A moreish offering — ingredients include apple, white hibiscus and rosehip — Passionfruit and Vanilla infusion can be enjoyed hot or cold, and is a lighter choice than other beverages like sugary sodas, creamy coffee or wine.

Red Seal's Passionfruit and Vanilla brew offers the perfect base for an alcohol-free cocktail. For this recipe, we drew inspiration from the brew's ingredients, then incorporated the natural botanicals of alcohol-free Gin. It's a great one to mix up for your next cocktail hour, and presents a guilt-free option for afternoon refreshment. Enjoy!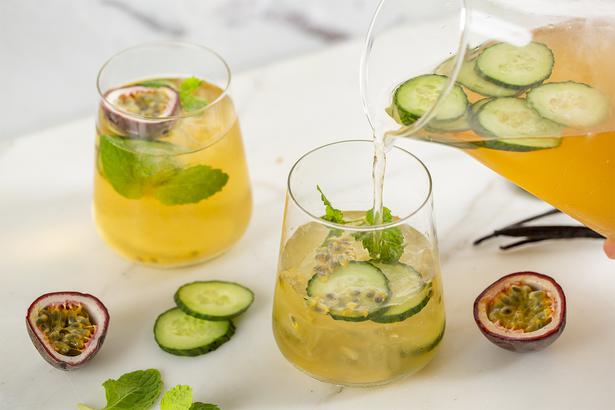 PASSIONFRUIT AND VANILLA COCKTAIL
Serves 2
2 Red Seal passionfruit and vanilla infusions
1 cup cold water Ice for glasses
2 shots Ecology + Co alcohol-free gin
1 fresh passionfruit
1 vanilla bean, split in half lengthwise
Soda water to top up
Sliced cucumber and mint.
1. Pour the water over the infusion bags and infuse for 10 minutes. Remove the bags.
2. Fill two glasses with plenty of ice.
3. Add the shots of gin, then pour over half the tea.
4. Add the flesh from a passionfruit, some cucumber and one half of the vanilla bean.
5. Top with soda water and garnish with mint leaves.
6. Garnish with plenty of fruit and mint.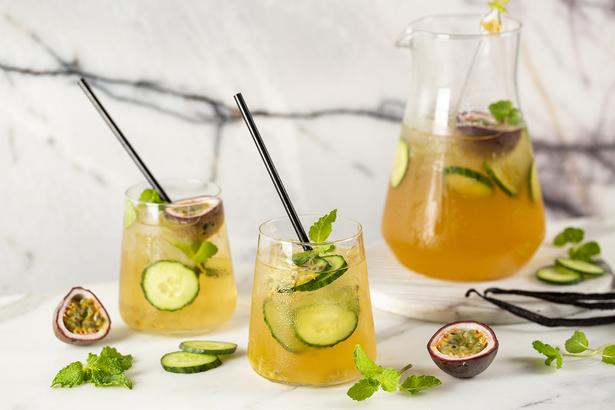 Red Seal is available from supermarkets and retailers nationwide. Explore the range at Redseal.global/nz, and discover more recipes.
Share this:
More Food & Drink / Recipes