Fridge Flapjacks Recipe
A simple take on the baked version - no need to turn on the oven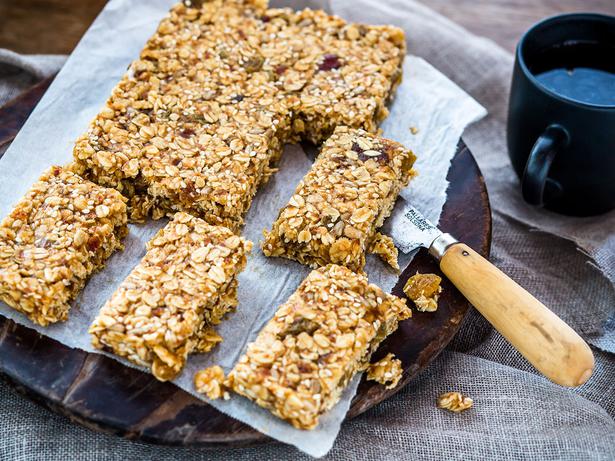 Friday March 10, 2017
My new jar of honey was perfect for these fridge flapjacks. A simple take on the baked version, there's something pleasing about not having to turn on the oven to make them.
FRIDGE FLAPJACKS
Makes 20 pieces
200g dried dates, soaked for 10 minutes in warm water
1 banana
120g honey
½ cup raisins
2 Tbsp coconut oil
300g wholegrain oats
¼ cup sesame seeds
¼ cup sunflower seeds
1. Line a 20 x 20cm tin with baking paper.
2. Drain the dates and place in a kitchen processor. Add the banana and honey and whizz to a smooth paste. Tip into a large bowl.
3. Add the raisins, coconut oil, oats, sesame and sunflower seeds, combining well. Spoon into your lined tray, spreading evenly. Place in the fridge until needed.
4. Cut into pieces and place in a container. Keep in the fridge.
Share this:
More Food & Drink / Recipes