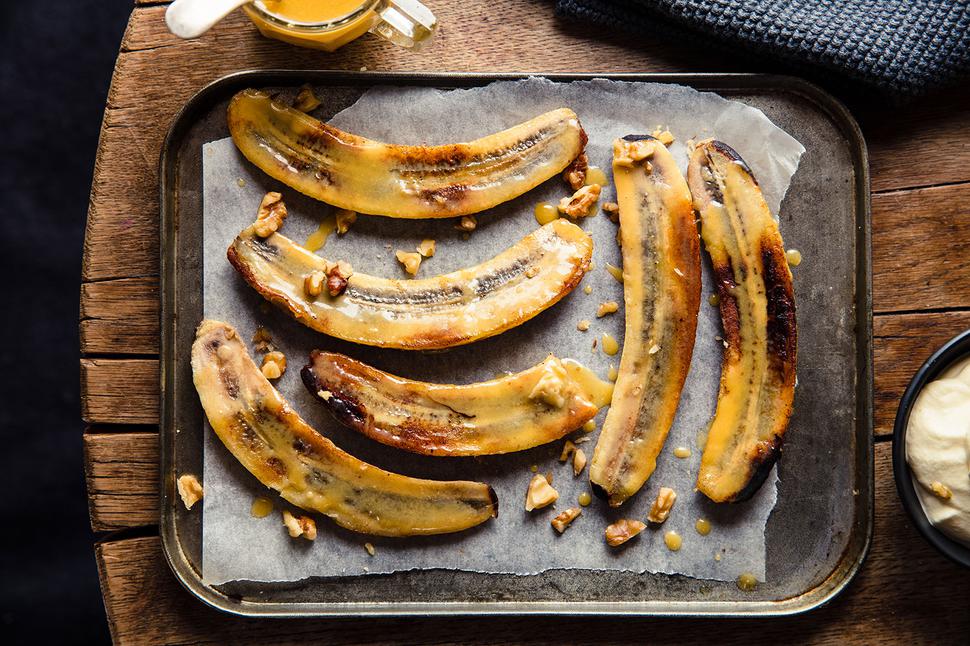 Fried Bananas With Walnuts & Butterscotch Sauce
This dessert could be dangerous — even the laziest of cooks can ace it in a snap
Friday Oct. 12, 2018
If there is a last-minute request for dessert, what could be more perfect than some golden fried banana served straight from the pan with an easy-to-make butterscotch sauce? Mascarpone, whipped cream or icecream are equally delicious served alongside these bananas. Add a dash of brandy to the sauce for that special occasion.
FRIED BANANAS WITH WALNUTS & BUTTERSCOTCH SAUCE RECIPE 
Serves 4
Sauce
40g butter
3/4 cup brown sugar
½ cup cream
1 tsp vanilla essence
Fried Bananas
1 Tbsp butter
4 medium-sized bananas, split lengthways
¼ cup finely chopped walnuts
Mascarpone or whipped cream, to serve
1. For the sauce, melt the butter in a small pot. Add the brown sugar, cream and vanilla. Slowly bring to a simmer cooking for 5 minutes to thicken.
2. For the fried banana, melt the butter in a large frying pan or on a barbecue hot plate to a medium heat. Fry the bananas for 2 minutes each side until golden and slightly softened.
3. Serve warm with butterscotch sauce, chopped nuts and a good dollop of mascarpone.
Share this:
More Food & Drink / Recipes