Crispy Fried Chicken Recipe
Forget going out for fried chicken, and make your own tasty version at home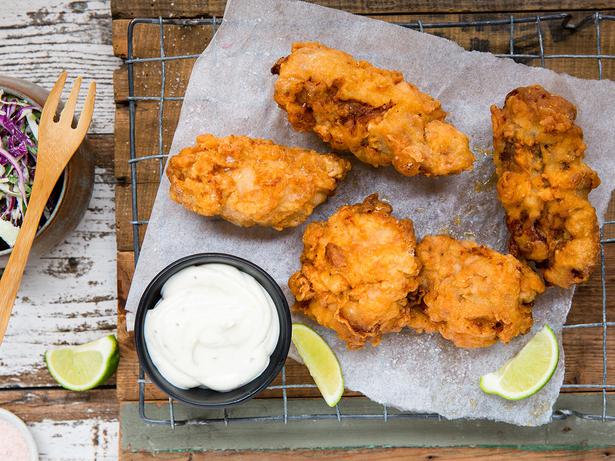 Friday March 31, 2017
Nothing beats homemade crispy fried chicken. Here I have added some Moroccan spice for an extra little hit. If you have a deep fat fryer it will be perfect for cooking the chicken and if not a pot will do the job. (Keep the children away from this job.)
CRISPY FRIED CHICKEN
Serves 6-8
1 kg chicken thighs, cut into even sizes
1 Tbsp Moroccan seasoning
1 tsp paprika
1 tsp salt
1 egg
½ cup buttermilk
1 cup flour
½ cup cornflour
1 tsp salt
Oil for frying
Aioli to serve
1. Into a large bowl place the chicken. Sprinkle over the Moroccan seasoning, paprika and salt. Mix well and set aside for 2 hours.
2. Whisk together the egg and buttermilk. Combine the flour, cornflour and salt in a bowl. Dip the chicken pieces in the egg mixture then flour and place on to a tray.
3. Fill a deep pot half way with oil and heat to a medium heat. Cook the chicken in batches until crisp and golden. If you have left the bones in some pieces they will take longer to cook or finish them off in the oven for 10 minutes.
4. Serve the chicken hot with a side salad and aioli.
Be inspired by the good things in life. Sign up now to receive emails from Viva, and twice a week you will be sent the latest news, profiles, videos, fashion shoots, competitions and more.
Share this:
More Food & Drink / Recipes