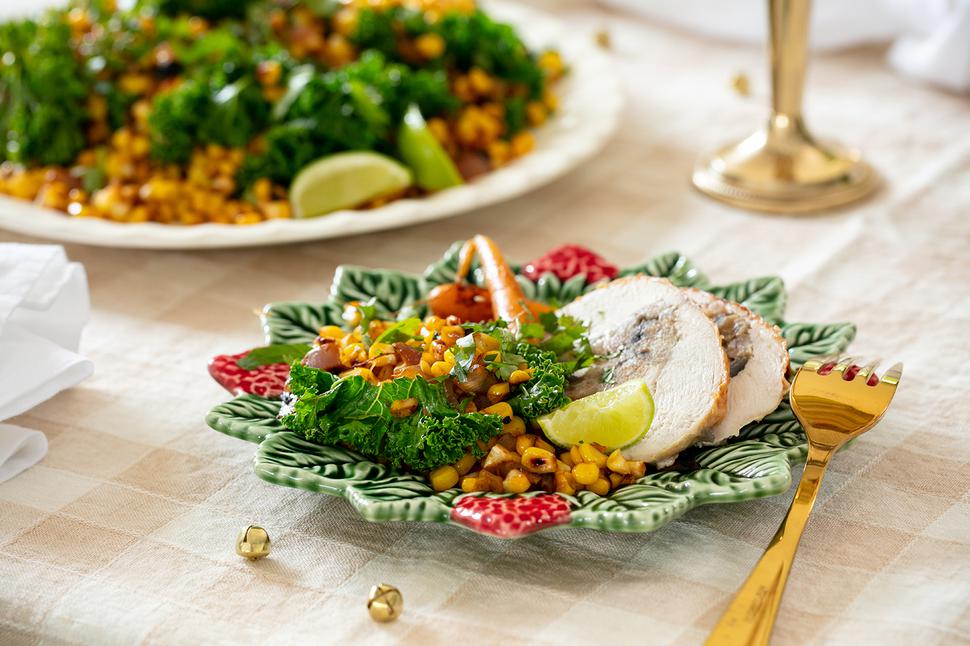 Fried Corn With Greens
Enjoy Moroccan-spiced corn alongside a roast, or topped with a fried egg
Friday Nov. 26, 2021
Use a sharp knife to run down the sides of the corn to remove the kernels before cooking. They don't take long to cook this way, retaining their freshness. Try adding some of your favourite flavours to them, there are endless opportunities. This dish is great for brunch with a fried egg on top.
FRIED CORN WITH GREENS RECIPE
Serves 6
1 Tbsp butter
1 red onion, sliced
3 cloves garlic, sliced
4 cobs of corn, kernels removed
1 red chilli, chopped
1 tsp smoked paprika
1 tsp Moroccan spice
Salt and pepper, to taste
¼ cup fresh coriander
3 handfuls kale, roughly torn
1. Heat a large frying pan to a medium heat. Add the butter, onion and garlic, cooking for 5 minutes to soften. Add the corn kernels, tossing and turning until cooked and slightly golden. Stir through the chilli, paprika and Moroccan spice. Season with salt and freshly ground pepper to taste.
2. Add the coriander and kale, stirring through to wilt.
3. Serve hot.
Share this: