Frogs & snails or sugar & spice? Wine drinking gender stereotypes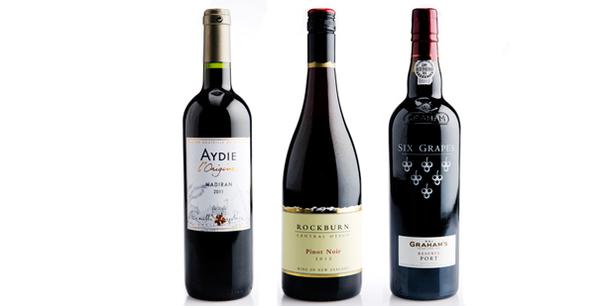 Wednesday Sept. 3, 2014
"Meat is male; Champagne is female and cheese is unisex" - this was the conclusion of a recent study into the metaphors of masculinity and femininity that drinkers associate with different types of wine. It's one of a number of studies suggesting your gender influences your approach to buying and consuming wine.
Different styles of wine are entangled in gender associations, according to this study on the "perceived gender images of wine" conducted by researchers at Texas Tech University in the US.
White, rose, sparkling, Champagne and sherry were found to possess strong female associations, with consumers regarding them as having lighter, more feminine charac-teristics. Conversely, red wine and port had strong masculine affinities.
Another finding suggested that when consumers like a type of wine they're more likely to regard it as being of the gender they are. The authors suggested this could be used in marketing wine targeted at men or women or striving to be gender-neutral.
Some foods were thrown in among the wines in the study; cheese was the only product with no strong gender associations, while chocolate was considered feminine and meat masculine.
Much of the research in the area has been driven by marketers keen to discover whether gender differences exist within wine so they can better target buyers. However, I'm not entirely sure how these particular results could be applied: maybe meat could be used as a lure to entice men to drink wines with more female associations?
I've always had an issue with assigning gender to wines. You'll often hear the lighter, softer characteristics of pinot noir leading to its wines being described as feminine; while full-bodied tannic wines are deemed masculine. This taps into dubious stereotyping I believe has no part in wine descriptions.
I also question the narrow pigeonholing of wine preferences one often hears: men drink reds, while women like whites and sweeter styles.
Research on wine drinkers in California by Dr Liz Thach MW supports this. Her study found participants' favourite varieties were cabernet sauvignon, merlot and chardonnay - regardless of their gender. Both sexes appeared to display more similarities than differences in their tastes and much of their behaviour relating to wine.
However, there were some areas that revealed statistically significant divergences.
The most notable was that men were more comfortable with drinking wine alone, be it at home relaxing after work, or with a meal, while cooking or at a bar.
In contrast, the study highlighted that women identified wine drinking as more of a social pursuit.
In Thach's study, men also cited more pragmatic reasons for drinking wine, which included collecting it, having an interest in its history and using it for its "show-off" factor. It also found that though women consumed more wine, guys usually spent more per bottle.
It seems the difference between the genders lies more in nuances of behaviour than basic tastes. This is something illustrated in the findings of A Multinational Study of Gender Wine Preferences by Sonoma University's Thomas Atkin, which includes New Zealanders.
One of the most marked differences exposed in this study was the way men and women sourced information about wine: men tended to use books, while women tended to gather details on the spot from friends, staff, menus and labels. This study also showed again that both shared a preference for reds.
So men are not from cabernet and women from sauvignon. More likely they are sharing common ground somewhere in between.

BOTTLES FOR BLOKES (and women)
If you applied the stereotypes to these wines, the firmly structured madiran would doubtless be viewed as masculine and the fragrant pinot feminine. The port is more ambiguous in being a sweet wine traditionally associated with males. All three are delicious drinking for everyone.
Aydie l'Origine Madiran, France 2012- $22
Concentrated dark berry fruit is overlaid with spice and stone and supported by firm but ripe tannins in this bold red from southern France. 
Available from Maison Vauron, First Glass. Point Wines, Wine Villa, Wine Barrel, Super Liquor Whangaparaoa, Torbay Cellar, Scenic Cellars, and Fishbone.
Rockburn Central Otago Pinot Noir 2012-$49.99
A refined, structured and floral pinot with fragrant notes of rose, exotic spice and thyme, with fresh plum and kirsch fruit over a savoury mineral undercurrent. 
Available from Glengarry stores and rockburn.co.nz
Grahams Six Grapes Reserve Port NV-$60.99
A voluptuous, velvety-textured special reserve with plush black cherry and blueberry fruit laced with spice.
Available from Caro's, First Glass, Fine Wine Delivery Company, Village Winery and fine wine stores.
Share this:
More Food & Drink / Wine & Drink