Cheat's Fruit Brulee Recipe
Cheat your way through dessert with Angela Casley's crunchy and sweet brulee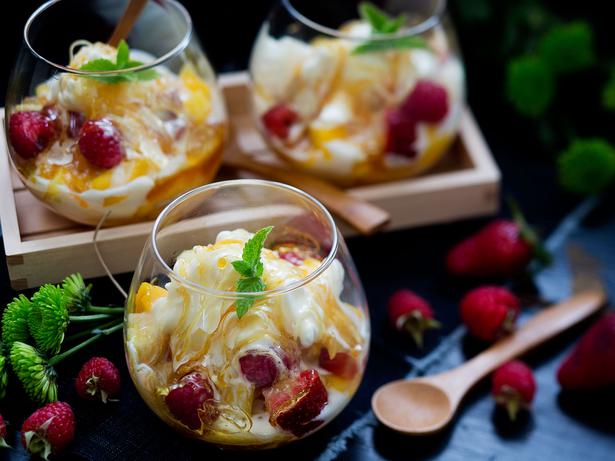 Wednesday Nov. 26, 2014
CHEAT'S FRUIT BRULEE
Serves 4-6
4 cups fruit salad - mango, berries, orange, pineapple
¼ cup Cointreau
200ml cream, lightly whipped
1 cup caster sugar
1 cup water
Mint leaves to garnish
1. Place fruit in a large bowl and mix in Cointreau.
2. Place in individual glasses or a large bowl. Spoon over whipped cream.
3. Into a small pot place sugar and water. Bring to a simmer and continue to cook until it starts to caramelise. Cook until golden.
4. Dribble caramel over cream. Let desserts sit, out of the fridge, until ready to serve.
5. Garnish with mint leaves.
Share this:
More Food & Drink / Recipes