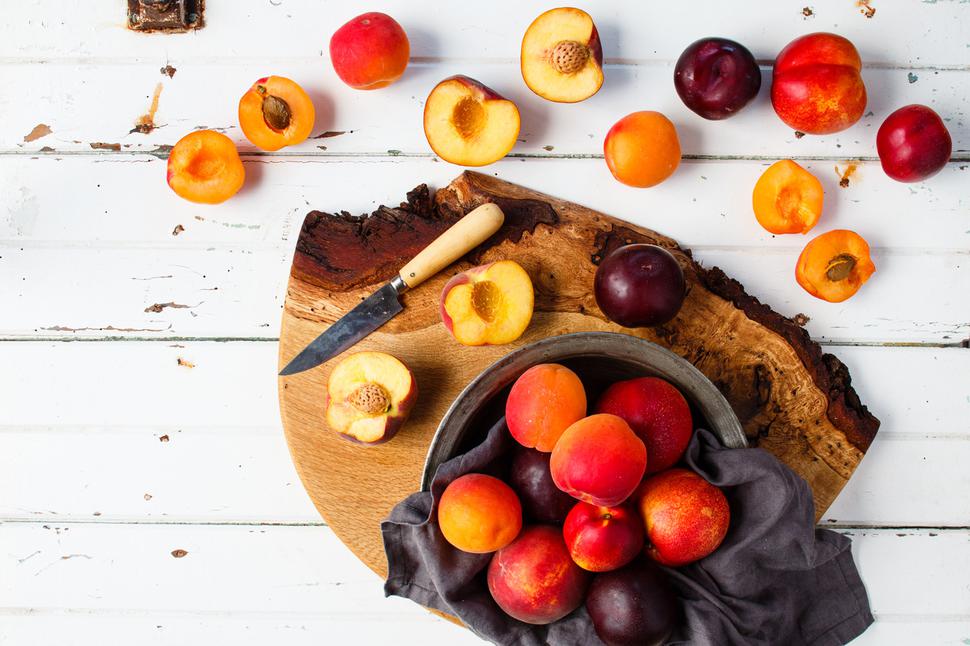 The Best Fruit Stalls
Hit the brakes and pick up some freshly picked produce at these roadside fruit stalls
Friday Jan. 22, 2016
Avoid bustling supermarkets and take to roadside fruit stalls this summer. With baskets and vans heaped with seasonal summer fruits and vegetables, they're teeming with locally grown goodies such as avocados, cherries, strawberries and juicy apricots. Here, a few of our favourites with delicious offerings that are easy on the wallet:
Strawberry Dancer
Beside Hammerheads Restaurant at 19 Tamaki Dr. Open 9am – 6pm, seven days a week over summer
Lebanese owner Ken has been at the same Tamaki Drive spot everyday over summer for the last nine years. Strawberry Dancer stocks strawberries (plus chocolate dipping sauce – win!), blackberries, a variety of stone fruit and avocados that he collects every morning from Riverhead where they're grown.
Shore Rd Strawberries
Shore Rd Reserve, Shore Rd, Remuera
The talkative Turkish couple sell a variety of fresh fruits including pomegranates, blueberries plus tasty Turkish delight.
Kinross Fruit Stall
Kinross St, Blockhouse Bay. Open 7 days a week until February 10
Primarily selling Blenheim grown Cherry Brothers cherries (you can snag a kilo for $18), they also sell nectarines and cherries and their other stalls can be found right across central Auckland including Merton Rd, Abbots Way, Newmarket and St Johns.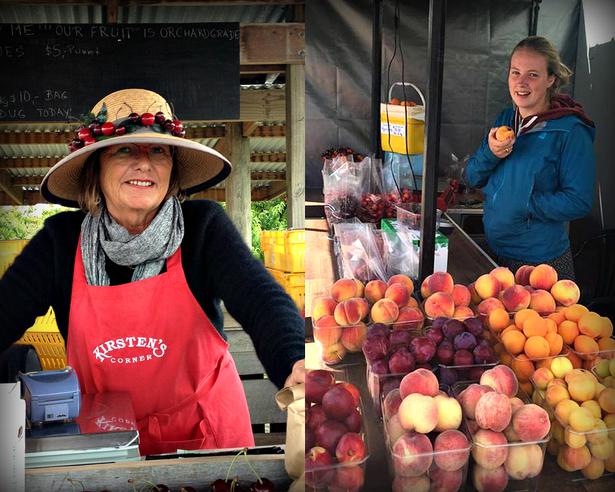 Kristen's Corner
Corner of Longland and Railway Rd, Hastings
Owner Kristen Wilson specialises in fruit and stocks around 10 different varieties of cherries through the season.
Dam Good Fruit
Arrowtown, Wanaka, Frankton. Open 7 days until March
All the fruit is grown on the totally organic Glenvale Orchard in Cromwell, so no nasty chemicals, just delicious and sweet peaches, plums, peacharines, berries and cherries. Glenvale Orchard doesn't export any of its fruit, so these are the best of the crop.
Fruit Vans
Cox's Bay, Westmere. Open Friday - Sunday every week during summer
Selling an abundance of blueberries, strawberries, apricots and avocados, you can also grab a bag of six large corn cobs for $5. Bargain.
Share this: