Garlic, Leek and Ricotta Tart Recipe
Try this tasty recipe for garlic, leek and ricotta tart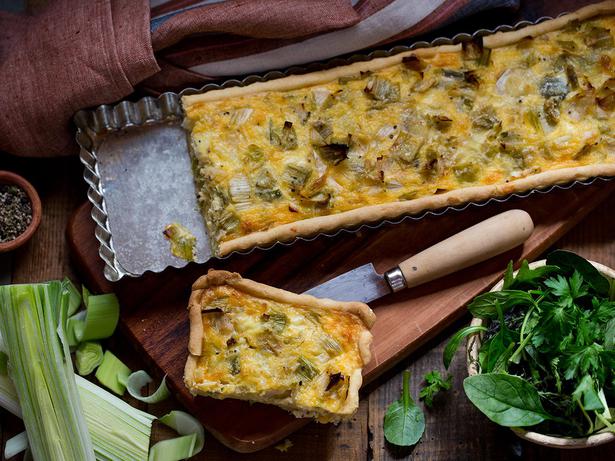 Friday July 14, 2017
The ricotta with a hint of garlic, combined with the flavour of the leeks is delicious. Simply serve with a salad or, if you are feeling more wintery, with some new potatoes and crusty bread. Trim only the very coarse ends from your leeks to avoid waste.
GARLIC, LEEK AND RICOTTA TART
Serves 4-6
150g shortcrust pastry
30g butter
2 large leeks, sliced thinly
4 gloves garlic, crushed
½ cup cream
3 eggs
200g ricotta
½ cup grated parmesan
½ tsp salt and freshly ground pepper
1. Preheat an oven to 180C.
2. Line a 10cm x 35cm tin with the shortcrust pastry. Bake blind lined with baking paper and rice for 20 minutes. Remove from the oven.
3. Lower the oven to 170C.
4. Heat the butter in a large pot. Add the leeks and garlic cooking on a low heat for 15 minutes until completely softened. Remove from the heat.
5. In a small bowl combine well the cream, eggs, ricotta, parmesan, salt and pepper. Add the leeks and stir gently. Pour the mixture into the pastry case. Place into the oven for 30 minutes until the centre is just set.
6. Remove and cool slightly before serving.
Share this:
More Food & Drink / Recipes