Gill Meller's Recipe For Honey Cake With Coriander Seed, Spelt and Orange
Try this delicious cake from Gill Meller's new cookbook Gather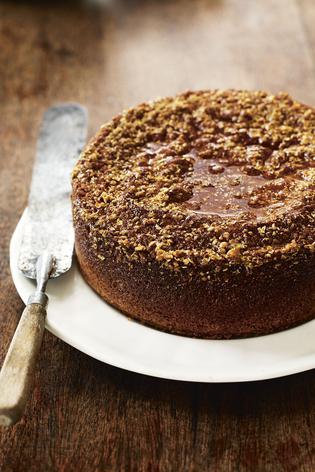 HONEY CAKE RECIPE WITH CORIANDER SEED, SPELT AND ORANGE 
Makes 1 x 18cm cake
There is something about a sticky, honey-drenched cake like this one that is so appealing, so hard to resist. This cake is made with spelt flour, ground from a very old species of wheat that has a nutty, sweet flavour. Orange zest brings warm citrus, and oily almonds give moisture. But the big players here are the coriander seeds and the honey, which together give the cake not only texture and warmth, but also a deep floral sweetness that will vary from honey to honey.
READ: Meet River Cottage Chef Gill Meller, the Gourmet Hunter-Gatherer
INGREDIENTS
275g (9.oz) butter
250g (9oz) golden caster sugar
4 Tbsp runny honey
Grated zest of 1 orange
2 tsp coriander seeds, toasted and crushed
4 large eggs
150g spelt flour
2 tsp baking powder
150g ground almonds
For the honey
Coriander syrup
4 Tbsp runny honey
2 tsp coriander
Seeds, toasted and crushed
Juice of 1 orange
METHOD
1. Heat the oven to 170C.

2. In a large mixing bowl, beat the butter until creamy. Add the sugar, honey, orange zest and coriander seeds and beat thoroughly until very light and fluffy. Add the eggs one at a time, adding a spoonful of the flour with each and beating thoroughly before adding the next egg and spoon of flour.
3. Combine the remaining flour with the baking powder and sift into the beaten butter, sugar and egg. Using a large metal spoon, carefully fold the flour and baking powder into the mixture, until combined. Stir in the almonds, and mix until evenly combined.
4. Grease an 18cm springform cake tin, then line it with baking parchment. Spoon the mixture into the tin, spreading the cake batter evenly with the back of the spoon. Stand the tin on a baking sheet (the batter may leak a little during cooking) and bake the cake in the oven for about 50 minutes, until the sponge is springy to the touch and a skewer inserted into the middle comes out clean.
5. Remove the cake from the oven and let it cool slightly while you make the syrup.
6. Combine all the syrup ingredients in a pan, whisk together and place over a medium-high heat, without stirring, for 4-5 minutes, until reduced.
7. Without removing the cake from the tin, gently prick the surface with a toothpick, and drizzle over the syrup so that it soaks into the hot sponge. Leave the cake in the tin for a further 30 minutes or so, before removing from the tin and placing on to a wire rack to cool completely.
The cake tastes best if you leave it for a day or two before eating, and it will store well for at least a week in an airtight tin.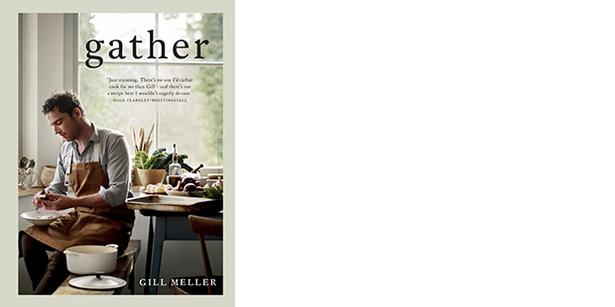 • Extract printed with permission from Gather by Gill Meller, published by Hardie Grant Books. $49.99, available in stores nationally.
Share this:
More Food & Drink / Recipes