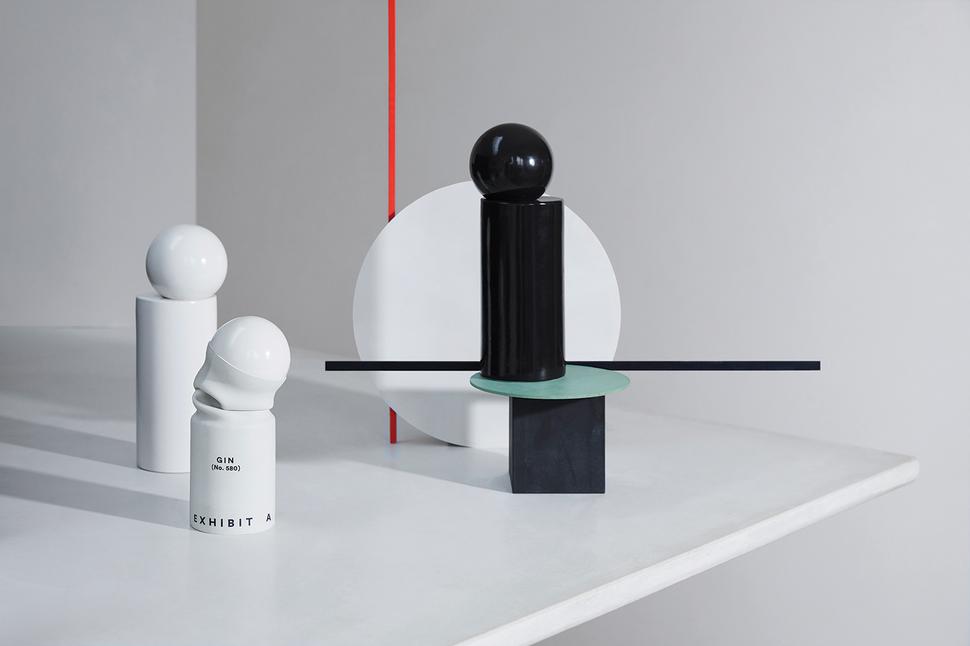 The Boom Of Botanicals: How New Zealand Gin Came To Life In A Pandemic
As our love affair with gin intensifies, creativity is thriving
Saturday June 12, 2021
If ever we needed evidence of our devotion to gin, it came on the eve of lockdown.
"There was this huge panic: 'Can you drop a litre off?'" says Sara Bruce, co-founder of Exhibit A Brand, one of at least 21 new gin brands launched in New Zealand in the past year. Just as our gin consumption famously crept up during enforced isolation, so it has in general, with gin now the fastest growing spirit in the country.
A decade on since the 'ginaissance' emerged in the UK and started to trickle down here, new local distilleries are popping up to meet demand faster than you can swirl a swizzle-stick.
There are now around 104 New Zealand gins vying for our taste buds, and while they're launching at a rate of two to three a month, we're still way behind the rest of the world, says Sue James, of Distilled Spirits Aotearoa.
The savviest brands will eventually look to export to growing markets like the US and Scandinavia, she says, where New Zealand's "clean green" image is helping them to stand out in an otherwise crowded stage. Meanwhile locally, the proliferation of boutique brands is aided by the ease at which you can buy a bottle online, and the comparatively short time it takes to produce.
That's just 45 minutes to an hour to make a single bottle, says Sarah Tyler of the Coatesville-based d:STIL Project Gin School, where students select their botanicals from the garden, learn how to extract their flavours in a mini still and take home their own personalised concoction.
The school started this year, and so far about 50 students have taken part in the chief distiller's three-hour lessons. Some are looking for a fun day out but many are seeking to start a commercial enterprise.
"You can set up relatively cheaply, a lot cheaper than if you were to distill whisky or start a winery," Sarah explains. "We're seeing a combination of very small start-ups and contract manufacturers, where you have a brand or an idea for a gin, and use an existing distillery to make it for you."
Exhibit A Brand, which launched this year, is one such example. The environmentally driven, design-gin hybrid, known for its keepsake ceramic bottles, came about when Sara Bruce, who runs a vintage art business from her St Mary's Bay home, became inspired by Gidon Bing's Bauhaus-inspired vessels.
READ: Home Grown: A Celebration Of New Zealand's Incredible Produce
Initially, she wanted to create a plastic-free soap dispenser but after struggling to make the pump, she and husband Richard Wells went for the trending spirit instead, using gin-makers Chris Charteris and Simon Wilson (behind the award-winning brand Imagination) to create a citrusy, Japanese-inspired blend from their K?piti distillery.
"It's such a versatile drink," Sara adds. "You can do so much with gin — gin and tonics, martinis, negronis — and I never get bored with it. It doesn't have the sulphites that wine does . . . speaking from experience, you don't get the same side effects."
Add to that gin's romantic appeal, allowing us to travel wherever its botanicals take us. Like Waiheke Island. Waiheke Distilling Co's Liz Scott and Glen Cadwallader moved to the wine-drinker's paradise three years ago, after undertaking an educational tour of gin distilleries throughout Europe. Since January, they've invited visitors to their picturesque garden bar — a gintastic take on the cellar door — on the panoramic outcrop of Cowes Bay, where guests can enjoy their bull kelp-infused Spirit of Waiheke with nibbles and gaze over to Pakatoa and Rotoroa Islands.
"We wanted to make sure we weren't just marketing a label but producing a product that gives you a sense of what gin's all about," says Liz. "It really is a botanical delight. We've established a significant garden in the past few years, which is really our food forest and ideas factory. We want to take people on a culinary journey."
Now there's even a local gin for people who can't have gin. Ecology & Co, made in the Wairau Valley, prides itself on being the only purely non-alcoholic distiller in the world, producing both 'London Dry' and 'Asian Spice' varieties aimed at gin-drinkers seeking a booze-free alternative. Entrepreneur founder Diana Miller met her husband (and the brand's chief distiller) Will over a few gin and tonics while living in India.
But after Diana suffered too many 3am wakeups, the result, she says, of her body struggling to process the alcohol and sugar, she decided to ditch the booze, quickly becoming frustrated by the lack of 'adult' alternatives available. Although legally Ecology can't call itself a gin — the spirit must have at least 40 per cent alcohol to do so — it does have juniper, gin's other must-have ingredient. Since Covid, Diana says they've experienced a huge surge in sales, their fans a combination of athletes and health-conscious consumers.
READ: Has Our Passion For Prosecco Gone Flat?
"We do hear it a lot: 'What's the point in a non-alcoholic gin?'" says Diana. "This is for people who would probably rather be drinking but are trying to drink less, or they've been diagnosed with diabetes or breast cancer and told not to drink, or they don't want a hangover. They might be driving but don't fancy drinking something from the kiddy menu at the pub."
With a gin for almost everyone, it's no wonder the spirit is thriving Downunder. But how many brands can we sustain?
"Obviously we'll reach a critical point where it's not going to be practical," says Gin School's Sarah Tyler. "There are a lot of really passionate consumers who love the provenance and stories behind the gins. But the whole category is going to need to expand its offering, as, price-wise, there are a lot of very competitive international brands on a par with what New Zealand distillers can put out."
Her money's on botanical rums. You heard it here first.
Share this: