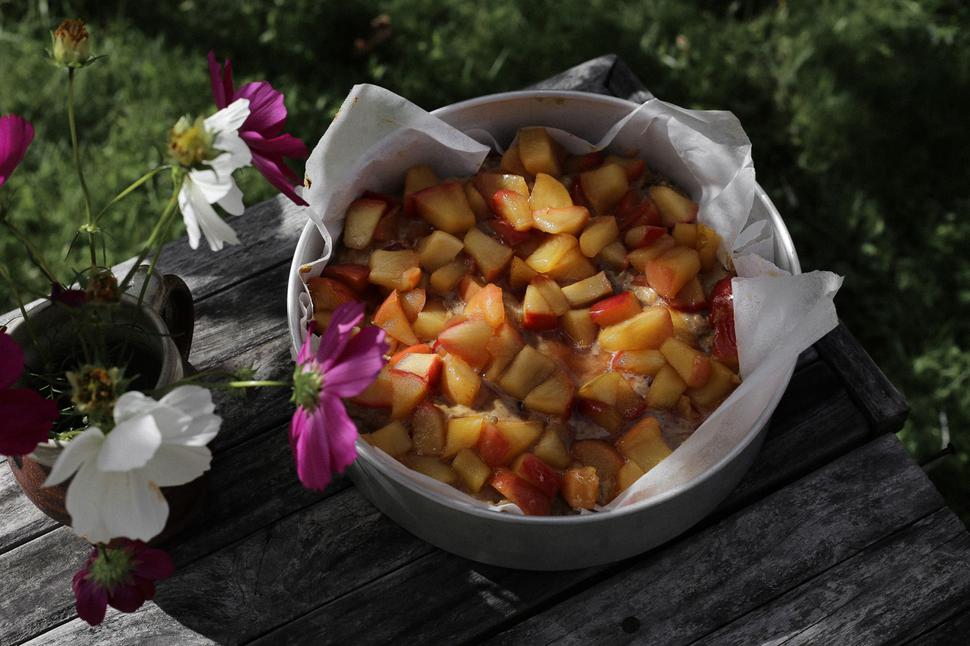 Gluten-Free Apple, Parsnip & Cinnamon Cake
You can't get much better than this gluten, dairy and refined sugar-free treat
Thursday June 14, 2018
A recipe that is both indulgent and virtuous, this little parsnip, apple and lemon-scented cake is impossibly moist, and beautiful to eat. This fruity delight has a delicate warmth from the cinnamon, it's free of refined sugar, gluten and dairy (not that you'd know) and has no compromise on flavour. It's lovely served warm with coconut yoghurt or a dollop of mascarpone.
APPLE, PARSNIP & CINNAMON CAKE RECIPE 
Serves 4-6

½ cup of natural or coconut yoghurt
1/3 cup of melted coconut oil
½ cup maple syrup or honey
2 free range eggs
½ cup grated parsnip
½ cup grated apple
Zest of one lemon
1 ½ cups buckwheat flour*
2 tsp ground cinnamon
2 tsp pure vanilla extract
1 tsp of baking soda
1 tsp apple cider vinegar
¼ tsp sea salt
For topping:
2 apples, cored and sliced in to small chunks
4 Tbsp maple syrup or honey, for drizzling
*I used buckwheat flour as I love its earthy flavour, although spelt flour also works particularly well.
1. Preheat the oven to 160C. Line a 15cm cake tin with baking paper.
2. Place the apple chunks into a small saucepan over medium heat and cover with water. Bring to the boil and simmer for 10-15 minutes, or until tender. Drain and put aside.
3. In a large bowl, whisk together the yoghurt, coconut oil and maple syrup. Fold in the remaining cake ingredients and mix until well combined.
4. Tip the mixture into the cake tin, smooth out evenly, then top with the cooked apple chunks.
5. Drizzle over the maple syrup or honey.
6. Bake in the oven for 30 minutes, or until a skewer comes out clean when inserted into the middle.
7. Allow to cool for 10 minutes in the tin, then carefully turn out on to a cooling rack. Will keep in an airtight container for up to 3 days.
READ: Where To Find: Auckland's Best Gluten-Free & Allergy-Friendly Treats
Share this: