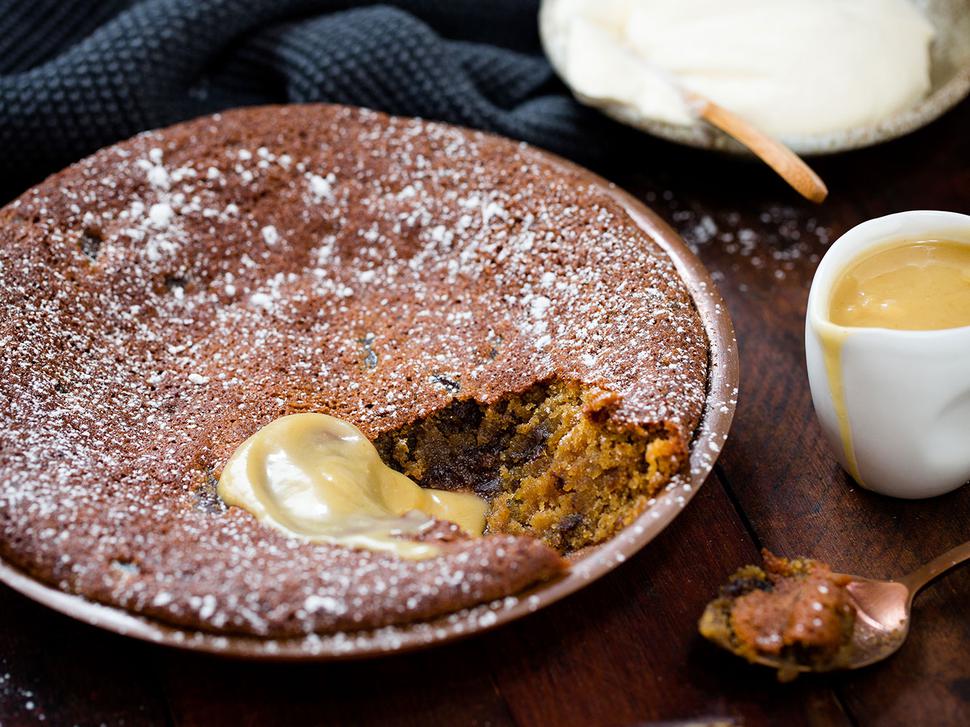 Gluten-Free Date and Honey Pudding Recipe
Devour this sweet and sticky delight with a generous drizzle of a gooey honey caramel sauce
Friday Nov. 17, 2017
If you are feeling a little naughty, try this gluten-free date and honey pudding. It is sweet, sticky and totally divine. Serve hot or cold with the honey caramel sauce. And, if you have any sauce left, save it and drizzle over a bowl of vanilla ice cream and enjoy the gooeyness.
GLUTEN-FREE DATE AND HONEY PUDDING
Serves 6
1 cup pitted dates, roughly chopped
1 cup boiling water
1 tsp baking soda
100g butter
½ cup brown sugar
¼ cup runny honey
2 eggs
1½ cups ground almonds
1 tsp ground ginger
1 tsp gluten-free baking powder
Honey Caramel Sauce
½ cup runny honey
½ cup cream
2 Tbsp butter
¼ tsp ground ginger
Whipped cream to serve
1. Preheat the oven to 170C. Lightly grease a 22cm ovenproof dish.
2. Place the dates and water in a small bowl and soak for 20 minutes. Drain, reserving two tablespoon liquid. Add the baking soda to the liquid then stir through the dates.
3. Cream the butter, sugar and honey until light and fluffy. Add the eggs one at a time, beating together. Fold through the almonds, ginger and baking powder. Stir through the date mixture. Pour into your baking dish. Place into the oven for 35 minutes or until just set.
4. Remove and cool slightly before serving.
5. To make the sauce – combine the honey, cream, butter and ginger in a small pot. Bring to the boil for 4 or 5 minutes until slightly thickened. Remember as it cools it will thicken a bit more.
6. Serve the pudding with sauce and a dollop of cream.
Share this:
More Food & Drink / Recipes