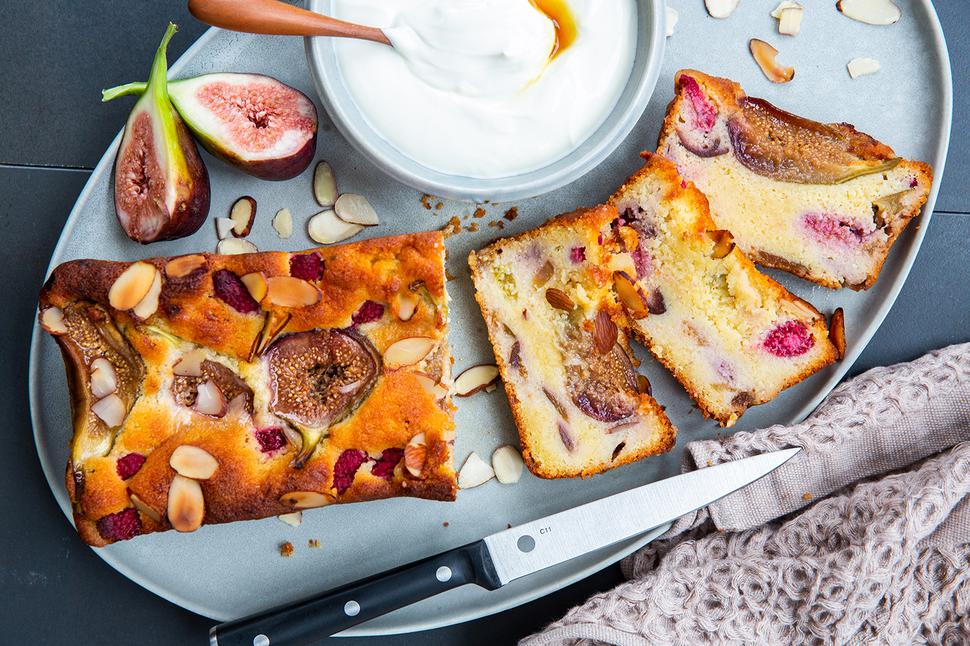 Gluten-Free Fig & Raspberry Loaf Recipe
Any seasonal fruit will work in this decadent loaf
Saturday Feb. 20, 2021
The fig season is short, so hunt down a few while they are around. If you can get them straight from a tree, even better. When they disappear, replace them with other seasonal fruit, such as pears or apples, or add extra berries. Frozen berries work a treat too.
GLUTEN-FREE FIG & RASPBERRY LOAF
Serves 8-10
125g butter
½ cup caster sugar
1 egg
½ tsp vanilla
120g ground almonds
80g gluten-free flour
1 tsp baking powder
5 ripe figs
100g raspberries
½ cup sliced almonds, toasted
Yoghurt or icecream, to serve
1. Preheat an oven to 180C. Line a loaf tin with baking paper.
2. Beat together the butter and sugar until light and creamy. Beat through the egg and vanilla. Fold through the almonds, flour and baking powder.
3. Chop three of the figs into small pieces and fold them through the batter with half the raspberries. Pour the batter into the loaf tin and smooth the top. Cut the remaining figs in half and place on the top, along with the rest of the raspberries. Sprinkle over the almonds. Place in the oven for 1 hour, or until a skewer comes out clean. Cool in the tin.
4. Serve on its own or with a dollop of yoghurt or icecream.
Share this: