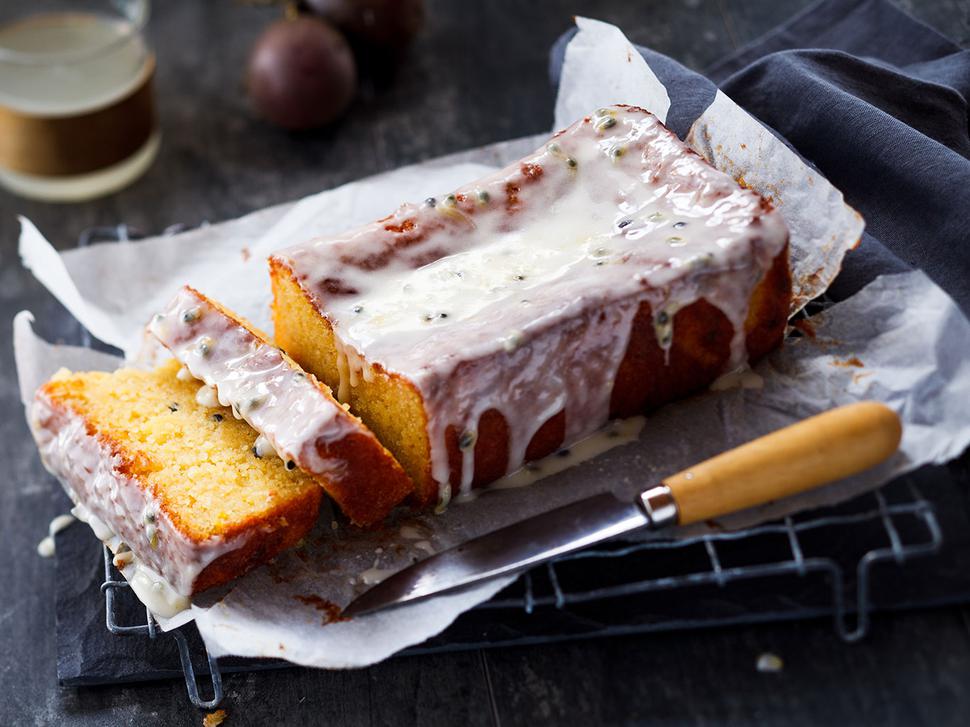 Gluten-Free Passionfruit and Lemon Loaf Recipe
Try this delicious recipe by Angela Casley
Tuesday March 29, 2016
This gluten-free passionfruit loaf with a lemon syrup is a favourite as it is moist and delicious. Drizzle the icing on and enjoy with afternoon tea or serve with a dollop of yoghurt for dessert.

GLUTEN-FREE PASSIONFRUIT AND LEMON LOAF RECIPE
Serves 10
• 200g butter, softened
• 150g sugar
• 3 eggs
• Zest of 1 lemon
• 200g ground almonds
• 1 tsp baking powder
• ½ cup passionfruit pulp
Syrup
• ¼ cup sugar
• Juice of 1 lemon
Icing
• ½ cup icing sugar
• Juice of ½ lemon
• Pulp from 1 passionfruit
1. Preheat an oven to 170C. Line a loaf tin with baking paper.
2. Beat the butter and sugar until light and creamy. Add the eggs one at a time until well combined. Fold through the zest, almonds, baking powder and pulp. Pour the mixture into the tin and place into the oven for 40 minutes or until the middle bounces back when touched.
3. Dissolve the sugar and lemon in a small pot. Pour the syrup over the hot loaf. Allow it to cool in the tin.
4. To make the icing, place the icing sugar in a small bowl. Add the lemon and passionfruit. Pour over the loaf before serving.
Share this:
More Food & Drink / Recipes