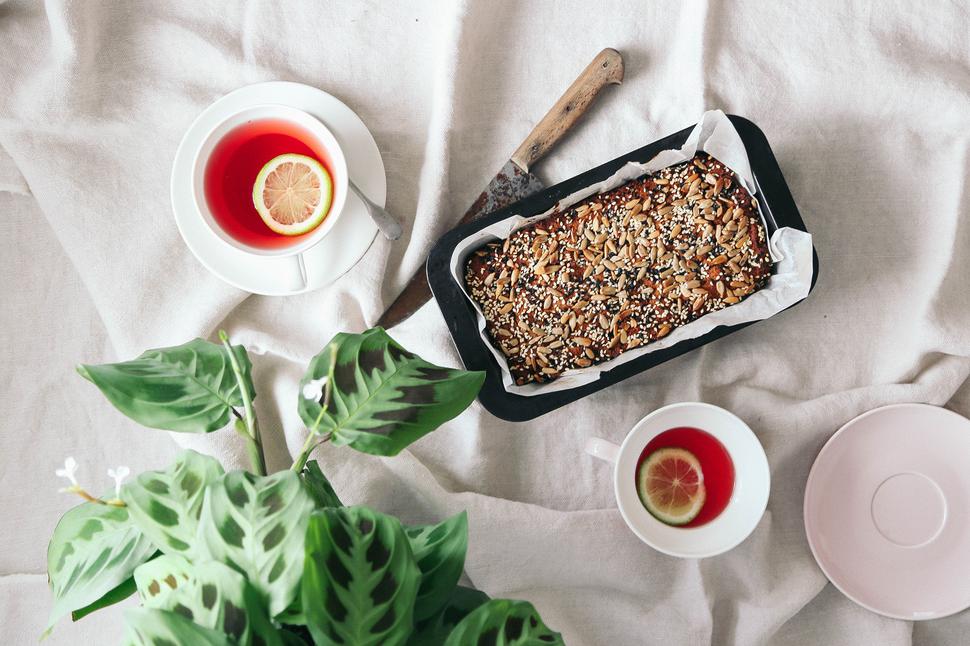 Gluten-Free Sweet Potato Almond Bread
This simple no-rise loaf is heavenly with a range of sweet and savoury toppings
Thursday April 11, 2019
I make a loaf of this almond bread every week, as it makes me feel so much more energised and vital than regular bread does. Soft, light and sustaining all at once, it toasts beautifully, and makes a welcome foundation for an abundance of toppings. I sometimes swap out the sweet potato for pumpkin or potato, so you can imagine it's a wonderful recipe to use up any lingering roots in your pantry.
GLUTEN-FREE SWEET POTATO ALMOND BREAD RECIPE
Ingredients
1 cup cooked sweet potato mash
1 ½ cups almond meal
4 free range eggs
¼ cup olive oil or melted coconut oil
¼ cup maple syrup
½ tsp sea salt
1 tsp baking soda
1 tsp apple cider vinegar
Method
1. Pre-heat the oven to 160C and line a loaf tin with baking paper.
2. Combine all ingredients in a large bowl, and mix until well combined. Pour the mixture into the prepared loaf tin, and smooth out evenly.
3. Bake in the oven for 1 hour, or until a skewer inserted into the middle of the loaf comes out clean.
4. Allow to cool in the tin for about 15 minutes, before turning out on to a cooling rack.
5. Will keep in an airtight container for up to 3 days. This bread also freezes well for up to 3 months.
Share this:
More Food & Drink / Recipes